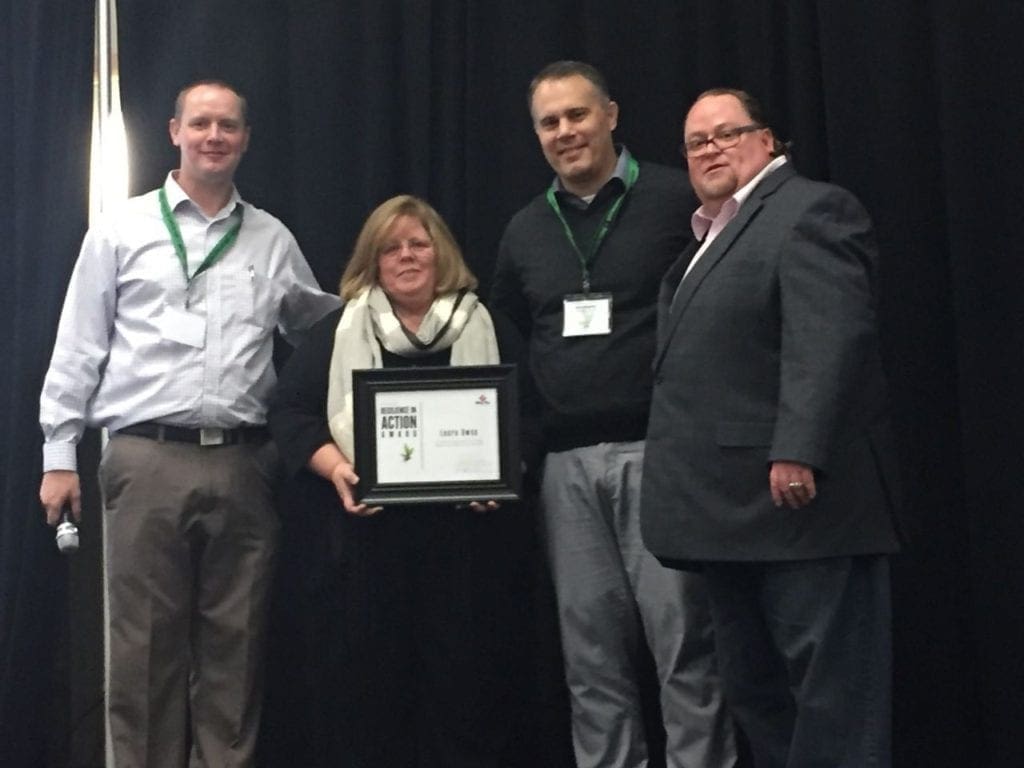 December 2016 Resilience in Action Award – Dr. Laura Owen
Dr. Laura Owen, a research professor at American University, focuses on evaluating the impact of interventions and initiatives designed to address the persistent equity and access issues that so many students across the country face.
Dr. Owen is the co-leader of the SDSU White House Convening, a partnership of the White House's College Opportunity Agenda and First Lady Michelle Obama's Reach Higher Initiative. Laura also cofounded the recently formed National Consortium for School Counseling and Post Secondary Success (NCSCPS), which aims to increase equitable and accessible pathways to postsecondary success for all students.
"Education is the equalizer. It can get [kids] out of difficult situations and give them control of their lives. This helps kids know they can achieve their dreams and their goals. I've been an advocate for [social emotional learning] for my entire career," says Dr. Owen.
Her work has directly contributed to the growing national attention placed on social-emotional learning programs and other interventions that help students succeed in high school and the years following.
Dr. Owen discusses the disconnect between social-emotional learning and the recent hyper-focus on the common core curriculum. "You can't ignore [social emotional learning]. It takes all of this. We need all of this as a whole. Without it, we've been floundering. It's not 'either-or,' it's an 'and.'"
Laura has been heavily involved with WhyTry since her career began when she worked as a public school counselor.
"I mostly worked in urban settings. The students I worked with had issues of equity and access. I was continually looking at the needs students have and what they need to be successful. As a school counselor, I am trying to pull resources from different places. What I love about WhyTry and Resilience for Youth is that they are strength-based programs. My own style is strength-based. One of the very first lessons that attracted me the most – I had been working for years and years trying to get my students to understand Labels. A student nor is an adult ever a label. I thought 'Oh my gosh, I need to look into this more.'"
She continues, "When you start using [WhyTry] with students and it starts resonating with them. I love that there is the experiential piece to it – the music the video resources – for every learning style. I think when you have a sense of something that really works you stick with it. I've seen it work."
We are grateful for the work of Dr. Laura Owen, and we are thrilled to present her with the December 2016 Resilience in Action Award. We look forward to continuing to work with her to push this important social justice issue.