Episode 018: Dr. Damien Sweeney
Putting People First
Listen to the Episode Here: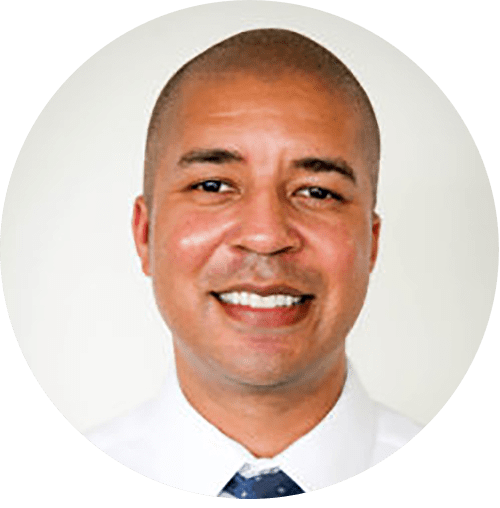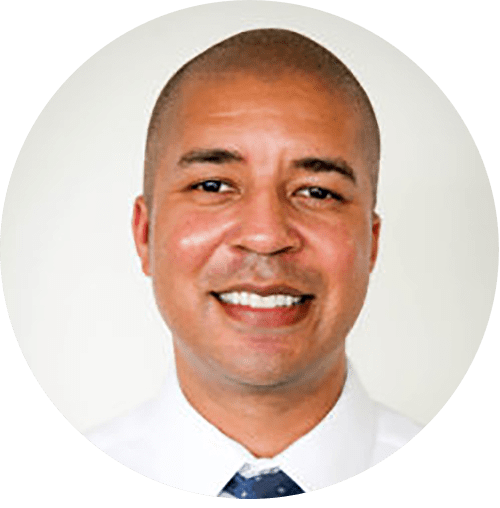 About Dr. Damien Sweeney
About Dr. Damien Sweeney
Dr. Damien Sweeney serves as the Program Coordinator for Comprehensive School Counseling at the Kentucky Department of Education where he works alongside school counselors to equip them with best practices. Sweeney oversaw the publication of the Kentucky Framework of Best Practices for School Counselors. He also contributed to Guidance on How Districts Can Facilitate Conversations About Race-based Stress and Trauma for districts and schools in Kentucky and also recently had his first publication in the ASCA magazine titled Stand Up, Stand Together: Now is the time for school counselors to take a stand and fight for social justice and equity for Black students. With a passion for change agency and social justice, Dr. Sweeney has served as a special education teacher, English teacher, high school counselor, and adjunct professor. Dr. Sweeney holds a Master's in Teaching Special Education and Secondary English from Bellarmine University, a Masters in Education for School Counseling, and a Doctorate in Educational Leadership from the University of Louisville. Dr. Sweeney's wife is Dr. Abigail Sweeney and they have three boys, Smith, Shawn, and Parker.
Episode Transcript:
Christian Moore:
Hello. Welcome to the Resilience Breakthrough podcast. This is Christian Moore.
Dave Biesinger:
And I'm Dave Biesinger, and with us today, we have Dr. Damien Sweeny. He is the Program Coordinator for School Counseling at the Kentucky Department of Education.
Christian Moore:
I've had a couple interactions with him, and I've learned he has a massive heart. There are student advocates, and then there's people who take student advocacy and helping kids and family in crisis to the next level. He's someone that is really doing that, trying to make a difference throughout Kentucky. What I'm excited about this podcast for is I think his voice needs to get out there nationally, too, a little bit. I think that a lot of his ideas and insights, if it could be throughout all 50 states, but have a huge impact. So that's one of my… I got to be honest. That's one of my motives here, Dave, in trying to get him on here. He's a voice that really needs to get out. He also has a really good understanding… I've talked to a lot of people about resilience, and he really gets where resilience comes from internally. It seems to be a passion of his. I was talking to him earlier, and he says he might even… He's working on the book the second time. So anybody that reads my book twice is my hero. I'll be honest. I think I've only… I wrote it and then read it one time after that.
Dave Biesinger:
Well, Damien, you obviously have a little bit of a fan club here. So welcome to the show, Dr. Damien Sweeny.
Damien Sweeny:
Thank you so much, guys. I'm excited to be here.
Dave Biesinger:
So, now, as we move forward here, do you want us to call you doctor every single time? How should we refer to you?
Damien Sweeny:
Oh, Damien's great. I think of you guys as friends. Yeah, definitely, just Damien.
Dave Biesinger:
Damien, awesome. So, Damien, tell us just a little bit about why you got into school counseling in the first place.
Damien Sweeny:
When I was in high school, when I was a junior, and my dad was diagnosed with cancer, that diagnosis was hard, and it was fast. And he passed away within six months. I don't recall anybody bringing me down to the counseling office and helping me process that. It was obviously really, really traumatic and super difficult, and I thought I was weird for the way that I was dealing with it. So my choice was to kind of escape the situation. I spent a lot of times with friends. I spent a lot of time out of the house. Being near the hospital, being in the hospital, that room was just really uncomfortable for me. It's hard to see my hero quickly passing away. So, after that experience, I felt like if I could help somebody process grief, if I could help normalize the way that we respond to grief differently and remind kids that the way that they process something that difficult is okay as long as they're not hurting themselves or somebody else, then that's what I wanted to do as a school counselor.
Dave Biesinger:
And how old were you when you lost your father? I'm so sorry, by the way.
Damien Sweeny:
I was only 17, a junior in high school.
Dave Biesinger:
Wow. Wow.
Christian Moore:
Oh, wow. That's horrible.
Dave Biesinger:
So where do you fit in the line of kids? How many older and younger siblings do you have?
Damien Sweeny:
I'm the middle child. You spoke about me being soft-spoken earlier, and I chuckled because I'm definitely the typical middle child. I've got an older brother. His name is Daryl. He's definitely one of my heroes, just a man of wisdom. I've also got a younger sister named Brandy, and she is a hero as well, just so smart. When I'm having a tough moment, they are definitely the two people that I will go to. They definitely help me with that relational resilience.
Dave Biesinger:
How did the dynamics in your home change after your father passed away?
Damien Sweeny:
Honestly, my brother, being that he was the oldest, he kind of held the torch for us. He said, "I'm going to be the one that looks out for the family. I'm going to be the one that leads the family." He wanted to be the one that ensured that everybody felt taken care of, and it really brought us together. My mom also had to go through a really, really difficult time. There were some familial struggles, and she really just fought for us. To be able to see her toughness, again, it really just helped bring us all together as a small family unit.
Dave Biesinger:
You said that you thought that maybe the way that you were processing the death of your father was somehow abnormal. What do you mean by that? Are you okay to share some detail?
Damien Sweeny:
Yeah. Yeah. So, again, it was so hard to see my dad in the hospital. Eventually, when we realized that ultimately he was going to pass away, it was just hard to see him in the home. He was in a hospital bed at home at the time. So my escape was often going to my friend's house. It was just really difficult, a difficult reality to face. I think that that's problematic through society's lens. We believe that you should respond and process death in one way and one way only. And I even had people that weren't in my immediate family that just couldn't understand the way that I processed his death, and they looked down on me for it.
Damien Sweeny:
Again, I had nobody that was normalizing my behavior. So I thought I was weird, I was bad, I was the worst son, the worst kid. I was just different. And it was only until I became an educator that I realized that, no, that was just how I was built. I was young. Other people need to realize that they may be built in different ways. So their reactions might differ. Again, as long as they're not hurting themselves or somebody else, those reactions are perfectly normal.
Dave Biesinger:
I love that. I love that. So tell me about the decision process to become a school counselor. Sounds like you were an English teacher before you were a counselor. Is that right?
Damien Sweeny:
Yes, I was. When I graduated college, at the time, in Kentucky, you had to teach for three years prior to becoming a school counselor. I mean, I was a philosophy major with an English minor at my university. I went to this private university where a lot of people became doctors or lawyers. So I thought I was going to be an attorney at one point and just realized towards my senior year that that was not the direction that I wanted to go in. Fortunately, I used my resource resilience, and I had this wonderful professor named Dr. [Furlong 00:06:25] who sat me down at lunch. And he said to me that he had been speaking to my professors, my other philosophy professors… I mean, they gave me so many opportunities at this university. But he said that, after speaking to those professors, that they got together and they really thought about where I should go next. What path should I go on? And they suggested that I should go into education. That one conversation brought back all of those feelings that I had when I was 17 about what I'd gone through and how nobody really helped me through it.
Damien Sweeny:
So I got emergency certified to be a special education teacher, and that experience as a special education teacher at Fairdale High School in Louisville, Kentucky, it totally opened my eyes. I saw extreme poverty for the first time. I saw extreme trauma. I worked with it every single day. Again, it just really opened my eyes. As a special education teacher, you get to touch about 24 lives per year, 24 kids. That was really my caseload. So I felt really good about the work I was doing, but I wanted to be able to help more and more students. So that led me to become an English teacher at my alma mater, where, again, I was bringing in hip-hop. I was creating community. There's this amazing book called She Said Yes. It was written by Misty Bernall. Her daughter passed away during the Columbine shooting, and her daughter was killed after she said yes to the question, "Do you believe in God?" So I bring in that book. The school I worked at was a traditional school. So we would do our Shakespeare and our To Kill a Mockingbird, which were excellent. But then on Fridays, we would have that community-building time.
Damien Sweeny:
We'd build community by reading books like She Said Yes or books like Kindred by Octavia Butler. I was doing really well there. As an English teacher, I was voted Most Popular Teacher by the students. And then this incredible thing happened where the principal at the time came to me, and he said, "Hey, I just want you to know that one of our school counselors just took a job at this other school. She's going to be transferring, and I know that you're finishing up your certification. But I want you to know that you're going to be our next counselor here at the school." Of course, I'm on cloud nine. This is my alma mater. Everything's going great. I had told them at my interview for the English position that ultimately I want to be the school counselor here. So the fact that this principal had so much faith in me based on my experience as an English teacher was incredible. He gives me this counseling office. I finish up my certification.
Damien Sweeny:
But there's this program called Counselors for Tomorrow in my district. That program helps you prepare for this test that the district gives in order for you to ultimately interview at schools to become a school counselor. You've got to pass this test, and if you don't, you've got a year before you can take it again and potentially get a job.
Dave Biesinger:
Oh, wow. No pressure there. Jeez.
Damien Sweeny:
Yeah. So…
Dave Biesinger:
"Here's this job, but if you pass this test, you just can't have it anymore." And it's your dream job. Jeez.
Damien Sweeny:
Right, so I'm unofficially a school counselor. I've got my own office, and again, things are going really well. But I didn't become an official school counselor, although I had that certification. I wanted to pass that test, and I didn't want to have to wait an extra year in case I hadn't passed. During that time of me being in that Counselors for Tomorrow program, our principal got laid off. He lost his job. So this interim principal comes in, and he says, "What? You haven't passed this test? You haven't done this, you haven't done that? We're taking you out of the office." Then he said, "Because we've already hired English teachers for the year, you're going to have to be our ISAP teacher for the remainder of the year."
Dave Biesinger:
The what? I'm sorry, I missed that acronym.
Damien Sweeny:
An ISAP teacher is an in-school suspension teacher, which is actually, really, the exact opposite of what you would think of as a mental health professional. A mental health professional's really trying to support, coming up with solutions for a student, trying to help them overcome trauma or just different obstacles in their lives while an ISAP teacher is often going to be that disciplinarian.
Dave Biesinger:
Yeah. It's like treating the symptoms, and then the mental health professional gets to actually treat the disease, you know?
Damien Sweeny:
Yeah, exactly. So there became rumors, and it was just a really difficult time. I really, at that time, I had to figure out who I was. You can either fold or become a victim, or you can figure it out. And I had to figure out exactly who I was and what kind of resilience I was going to utilize. And although it was really, really difficult, within a day I had a program that I had created. It was going to be all about social-emotional skills for students and how they could overcome some of the discipline issues.
Damien Sweeny:
While I was doing that, I was also writing curricula because I love teaching. I love being a teacher. To this day, I believe that there's something magical in teaching. So I would write this curricula and connect it to hip-hop or other genres of music and, again, teach different social-emotional skills through that. Fortunately, after that year, Seneca High School in Louisville gave me a call and said, "We really want to hire you to become our next school counselor." I went to Seneca and never looked back.
Dave Biesinger:
Awesome.
Christian Moore:
Yeah, Damien, your ability to understand relevancy with hip-hop is so powerful. There in Kentucky, what are you doing to help get educators, counselors to understand the important of relevancy and the role the relationship plays with the students?
Damien Sweeny:
Oh, my gosh. It's so important. I'm super proud of our school. We've got a school Counselor Connection newsletter, and with every single Counselor Connection newsletter that goes out, we connect a song to [inaudible 00:12:43] set some behaviors for student success. Those are the student standards for school counselors. So, basically, if you want to create a Tier One lesson, so if you want to create a school counseling lesson for all of your students, you can connect it to these student standards, and here's a song that you can use that those kids can relate to. You can also do this in your Tier Two if you're doing small counseling groups. That's just one way.
Christian Moore:
That's awesome. So you grew up in Louisville? Is that where you grew up?
Damien Sweeny:
That's right, yeah. That's where I live currently, as well.
Christian Moore:
And live there. So you've been there pretty much your whole life there, in that town.
Damien Sweeny:
Mm-hmm (affirmative).
Christian Moore:
In this past year, there's been so much shaking-out there in Louisville, and I know you're kind of at ground zero of… There's major social justice issues going on there and different challenges. How has that been growing up there and seeing what's happened this past year? What are some of your feelings on that?
Damien Sweeny:
It's heartbreaking. I do a lot of the equity work, and I believe that my biggest goal at the Department of Education is to reach more students. I told you that at Fairdale, I had about 24. Well, as a high school English teacher at Male High School, I had about 150. Then at Seneca, I had about 580. So I decided to move to the Kentucky Department of Education to impact even more people. So I'm able to do that in terms of social justice. I see my work as my way of fighting for social justice. But I will tell you that most educators here in Louisville that are Black are hurting. They are exhausted. They are struggling because for so long it's felt like we've said, "This is important. We need to talk about these things. We need to talk about equity. We need to ensure equity. We need to talk about race-based stress and trauma." And only until now are these conversations happening.
Damien Sweeny:
So people are really tired. They're really exhausted, but they are standing together. They are fighting for social justice. They are fighting for Breonna Taylor. We've learned some pretty difficult things about our police force. And because of those difficult things, I think more and more people need time to process. My hope is that my work will allow people to gain some tools in learning how to process that information and how to have courageous conversations within our city and within our schools and not just with our colleagues but with our students.
Dave Biesinger:
You bring up the police forces. One thing that you were talking about earlier that I want to go back to, you asked us, "Hey, just call me Damien," even though we could sit here and call you Dr. Sweeny. It seems like you understand how to use the formality of your role and your office when it's appropriate but also how to drop it sometimes. I think that's one thing that police officers sometimes can have a hard time with because they're asked to wear this badge and this uniform, and they drive around in this car. And even when you see police officers who are trying to do more proactive, community-building work, there's kind of this fear. There's this gut-level fear. I know, for me, if I see a cop pull up behind me, even though I know I'm obeying every single law, I get a little scared. So talk to me a little bit about the formality of office, whether that means titles or uniforms, and how we can both use and un-use them, how we can really, at times, as an educator, drop them in order to make real connections with students.
Damien Sweeny:
Right, right. I'll give you an example from today. I received an email today that said, "I messed up," and it was somebody didn't flag a student for a program that was due October 1st. So, as somebody from a state agency, I have a choice. I can come down and say, "Well, this was the deadline. This was the deadline. You missed it. Now that student misses out." Or I can build a relationship and understand and take into context what's happening in our world and this profession and our society and say, "Hey, you made a mistake, but stop being so hard on yourself. You're wearing a million hats, and you're trying to help all these kids on your caseload along with your teachers, along with your family. It's okay. We'll work on this. We've got a solution. It's okay." So that's an example of just kind of dropping the title and humanizing the people that you serve. That's how I see my work. I don't see my work as I'm this authoritative person over school counselors in Kentucky. I literally see myself as a resource for them and somebody that serves them.
Christian Moore:
Yeah, a servant leader. That's powerful. That's the greatest leadership.
Damien Sweeny:
Yeah, and while I can use my title as the Program Coordinator for Comprehensive School Counseling, I really use that or throw that weight around when it comes to, again, fighting for social justice for the people that I serve because what I know is that when we really allow school counselors to do their jobs and do appropriate activities, they can change lives. They can save lives. I save lives. But when we use them inappropriately, they don't have those chances. When we say, "You've got to be the testing coordinator," for example, "and you can't get into classrooms to normalize some of these behaviors," well, that's putting kids' safety at risk. That's putting their lives at risk. So those are situations where I feel like I can use the title and I can say, "Hey, superintendent," or, "Hey, principal, we need to have a conversation." And I can also drop that title to create the relationships that are going to ultimately serve students.
Christian Moore:
Damien, there's a big debate right now on how much change is going to come out of COVID and the social justice work and what's it going to be like in the future? Will we really turn a corner on a lot of these challenges? If you had a crystal ball, I'm going to give you a magic crystal ball, what would you like to see? What do you think will happen? How much change do you think really will happen in the net one to two years? And, if you had a magic wand, what would you want the world to be doing, and how would you want things to change? I know it's kind of two questions there.
Damien Sweeny:
Yeah. I know what you're doing. You're asking me that miracle question.
Christian Moore:
That's right. I'm a counselor. I'm a social worker. You're picking up on my strategies.
Damien Sweeny:
Yeah, I get it. I'm optimistic. I'm really optimistic. I think that more white people in our society, in our community, in our schools are willing to stumble around difficult conversations but have them than ever before. I think the key is that people are willing to talk about these things with their colleagues and with their students even though it's really, really difficult and uncomfortable. And, like I said, I can't tell you how many times people are like, "I'm just not knowledgeable enough, and I just don't want to say the wrong thing." Well, I think more and more people are willing to say the wrong thing with courage and then ask for grace now. And I believe that's going to ultimately create change. Obviously we're never going to have this utopian society where everything is perfect and everything is great. But I do see people willing to have these courageous conversations with their kiddos, with their colleagues, with their families, and as a result, I think that they're showing that they're willing to be brave and they're willing to be uncomfortable. And other people will kind of take note of how they've modeled that and do the same.
Christian Moore:
I love what you said about grace. It's so important that we give each other grace during this time. If we're really going to have all these different groups and cultures and backgrounds put some of these difficulties, we have to have grace if things aren't perfectly said or people take risk and really express their pain. I'm seeing the same thing, man. When that happens, it's a beautiful thing. Now, how would you like to see things? Where would you like to see change in education in the next two years? How do you see these changes?
Damien Sweeny:
Yeah, in the next two years… My biggest concern with all of this is that it's going to be a moment and not a movement. So, two years from now, I hope the conversation is still going. I hope that it doesn't take something really, really difficult or traumatic to happen to pick this conversation back up. My hope is that educators will open their eyes and say, "We need to constantly be doing data equity walks, and we need to be doing that with our staffs but also our students, also our caregivers."
Damien Sweeny:
A data equity walk is really where you're going to have your black and white data on tar throughout your school. And people can walk around and see this is what's really happening. I think because you're willing to do that, then people are going to say, "Okay. We're heading in the right direction," or, "We're not heading in the right direction, and these are some things that we might be able to do to make progress." That's my hope, is that it will be ongoing, that people are willing to continue the conversation, to continue having courageous conversations, people are continuing to look at the data, and educators are going to continue to involve all stakeholders, not just people on the leadership teams, not just people at central office. But your teachers, your students should be able to see it and comment on it, and your caregivers, as well, your parents or guardians or caregivers.
Dave Biesinger:
Absolutely. Yeah. I love what you're saying. There's this quote. I think it's from Peter Drucker, and he says, "Culture eats strategy for breakfast." I'm attributing it to Peter Drucker. I'm not sure if it is, but you get the idea, right? So culture eats strategy for breakfast, and so often when things are crafted in an ivory tower, isolated from the real environment, you can put together your plan, and you can see how it's all going to roll out just perfect, your one-we're-doing-this, your two-we're-doing-that. But the second that that plans comes in contact with reality, it starts to come unraveled. No plan is perfect. All plans must be adapted.
Dave Biesinger:
But the other thing that I think is so critical that you're expressing here is, if we focus on culture from the bottom up, creating a culture of change, and we all get together, all the stakeholders get together, and we say, "This is who we are, and this is who we want to be. We're going to all own it. We're all going to play our part as we try to build a bridge from here to there. We're going to do it together," then it's okay if our strategy isn't perfect because we can give each other grace when we make mistakes. We can build this bridge together, and it doesn't have to be from on high that the word comes down. It's everybody. It's almost like everybody's their own prophet or something, you know?
Damien Sweeny:
Yeah, yeah.
Dave Biesinger:
Everybody is doing the work, and that's culture. And culture can eat strategy for breakfast, but I think another really powerful part of that quote that was never said that I'm going to say right now is that culture is really the only key to change. It's the only way to create sustainable change.
Damien Sweeny:
Yeah. Oh, man, that's so good. So you're reminding me of this small counseling group I had. They basically came to me, and they said, "We want to talk about school. We want to talk about our school. We love our school, but there are some things that we think can improve." They ultimately ended up calling themselves the Stay Woke Club, and I loved them. What we would do is we would basically have what's called critical pedagogy. Basically, we would identify a problem. Our students would research that problem. They would develop a collective plan of action to address it. Then they would implement the collective plan of action. And then they would evaluate the action to assess its efficacy or its effectiveness.
Damien Sweeny:
That's what it's all about. You are here every day just like I am as a professional. You sit in our desks every day. What do you want to see? What do you want to change? What solutions can you offer? What suggestions can you create or offer? We just saw so much positive work come from that.
Christian Moore:
It's been interesting, Damien, during the last few months during COVID. I've been speaking to lots of different groups, lots of audiences, over 1,000 people and stuff that a lot of people in the African-American community have heard me intellectually trying to explain why we should connect with each other, trust each other, love each other, not be prejudiced, all these things. It's interesting. In about a three-day period, about four different African-American leaders that I was talking to said to me, "Hey, Christian, you cannot create some of this change intellectually. It has to come from a change of heart." I've been thinking tons about that the last couple weeks. What causes a change in heart? I know you have a background in philosophy. One of the things I've been emphasizing that creates a change in heart is we can't hate something that takes care of us or is there for us emotionally and physically. Mama Jackson was there for me in both those ways and different things.
Christian Moore:
So I would love to hear what change of heart means to you because I'm going to give a call out to… I was speaking the other day to a large group of people, and I said, "For things to really change, if we're going to really change, the white community really has to do some self-reflection and make some internal changes and really have that change of heart." And every culture needs a change of heart. It's not just a white issue. It needs to happen across the board, no doubt about it. But what are some of your feelings on that concept of change of heart?
Damien Sweeny:
Yeah. I think, honestly, not to gas you up, but what you're doing is what it's going to take. I don't think that we celebrate Black success enough. So I really, really believe in this technique called Photo Voice, which basically allows people to photos of, in this case, resilience, Black or Latinx resilience with their students or, again, with just different community members. And I think by creating that Photo Voice, people will be able to hear stories of their Black neighbor or that Black student at that community school or whatever it is. They'll be able to connect to it, relate to it, and again open their hearts to it, as well.
Christian Moore:
What I hear you saying is that change of heart really comes from that exposure to, say, that Photo Voice, whether you're seeing it through media, through photos, through…
Dave Biesinger:
And experiences.
Christian Moore:
I know you kind of called me out a little bit. I've got to get those stories out there more where I see, when I see, and I see many, many successful stories, especially when I was traveling all the time. I saw unlimited success stories in the African-American community. I'm just sitting here thinking. I'll point the finger at myself. For years, I could've gotten more of those stories out. So I appreciate you pointing that out, Damien. I'll repent, and especially when I get back out there on the road and even over the next few weeks as I'm speaking at some different venues, I'll definitely point out a lot of those success stories because, I mean, it's hard for me sometimes. I think, "Man, does not everybody see this?" But you're right. Some people, we don't see those stories. We're exposed to them because I'm in those communities. I've been doing that work for so long. But you really just called me out a little bit on making sure those stories get out. So I appreciate that.
Dave Biesinger:
Get him, Damien. Get him.
Christian Moore:
Yeah. Yeah, I appreciate that.
Damien Sweeny:
Yeah, but-
Dave Biesinger:
Yeah, Christian's not going to repent. Come on.
Christian Moore:
No, I'm going to pretend [crosstalk 00:30:14]. No, no.
Dave Biesinger:
Come on, you're not going to repent.
Damien Sweeny:
But I do want your listeners to understand this. Christian, what you've done in your past is incredible. So it's not about… I don't want anybody to walk away from this or any training that they get or any conversation looking at their past and being hard on themselves. I think that's an easy thing for us to do. What my hope is is that-
Christian Moore:
That's that grace. That's that grace you were just mentioning. I got to give it to myself, Damien. I got to give it to myself.
Dave Biesinger:
Yeah, come on.
Damien Sweeny:
Yeah, exactly, exactly. My hope is that you'll say, "You know what? Man, wouldn't it be cool, now that I'm teaching resilience," which is incredible that… Your story with Mama Jackson's incredible, and the fact that you go into Black communities and teach these skills is unreal. But just look at this as another opportunity that you have. It's not about, "Well, man, I wish I had done this." It's about, "Wow, I get the opportunity to do that and raise up these stories."
Christian Moore:
Point well taken. Yeah. No, that's great insight.
Dave Biesinger:
Yeah, and I think it really speaks to privilege. I know that that can be kind of a loaded term, and people are… I don't know. I've heard some people push back on this idea of white privilege because there are some white people who are just really, really poor. They're like, "I'm not feeling the privilege here, guys." But I think that privilege has so much more… I mean, of course, I've felt white privilege in my life. I know that's a real thing. But I think the concept of privilege is so much more than just whiteness versus Blackness.
Dave Biesinger:
We had a guest on the episode a little while back, Kenny Joseph. He's this great young Black man who's living in Florida right now. And he talks about how he used to take people on little scooter rides, and he doesn't get motion sickness when he goes up the mountains. He's like, "I've got motion sickness privilege because the people on the back of my scooter are getting sick, but I'm not." All of us have privilege. Every single one of us has privilege of some sort. I think the most important thing that we do with privilege is use it as a tool to lift others. I have privilege. We all have privilege from where we're standing, and if we are using that privilege that we have to lift up our brothers and sisters, then I think it's privilege that we're using in a good way. I don't know.
Damien Sweeny:
Yeah. I've been reading this book. It's called So You Want to Talk About Race, and it's been really, really amazing. There's this quote in there that she says, "You can be both privileged in some areas of life and underprivileged in others. Both can be true at once and can impact your life at the same time." She offers an activity. So she then says, "This next activity is an exercise you should do even if you feel extremely underprivileged in life." She basically has people… And I think that schools should do this. I think that different organizations should do this. But they basically list out their identities like, "This is my identity with age or body type or ethnicity or gender identity or home language or race or religion or sexual orientation," and then list out whether they feel like they're privileged or underprivileged. And that opens people's eyes to this is something that we share. And like you said, Dave, it doesn't just have to be singularly about race.
Dave Biesinger:
I just am realizing right now, tell us about your own cultural and racial background because I don't know that anyone's going to know it based on listening to your voice.
Damien Sweeny:
Yeah. I'm an African-American. I'm a Black man. I've grown up in kind of a middle-class community where I didn't have many Black people around me, whether that was in school, whether that was in my neighborhood, etc. So, because of my racial identity and because of my own experience as an educator, this is something that I've chosen to, again, fight for. I believe that there should be social justice. I believe that there should be equity, and that's really my biggest passion.
Dave Biesinger:
I love that. I love that. So, when you were a young Black man in a community where not very many people in authority or leadership positions looked like you, who were your heroes? Who did you look up to?
Damien Sweeny:
Oh, man. That's tough.
Christian Moore:
You're in the hometown of Muhammad Ali.
Damien Sweeny:
Yeah, I mean, I definitely had Muhammad Ali posters on my wall. So, of course, there was him. There was Michael Jordan, but honestly, a lot of family. I became a doctor because I wanted to be the next one after my grandfather, who I never met. He was the first dentist in Louisville. He was the first dentist in Louisville.
Christian Moore:
That's cool. That's an awesome story.
Damien Sweeny:
Yeah, yeah. And he fought to create equitable access on community golf clubs. He created access for African Americans in Louisville to play golf. So he has this incredible legacy. My uncle was the president of the NAACP. My father did a lot of work in this area. So those were certainly people that I looked up to and have tried to model my life after. And, as I said before, my brother is just… He is he model of resilience. Obviously, he and my sister have grown up in the same situation I have. The way that they've been able to work in this realm and the realm of equity in their own lives has really been a great model for me.
Dave Biesinger:
Now I know that you're familiar with WhyTry's concept of surrendering the one-up. I'd love for you to just rant about the concept of surrendering the one-up and as it relates to equity issues where so many educators are white, and so many of the educated don't have someone in their classroom that looks like them. How can particularly white educators surrender the one-up in the classroom to create greater equity?
Damien Sweeny:
This is kind of a tougher question for me because as a Black man and as a Black educator, you almost feel like… I'll relate it to Hamilton, the musical. You almost feel like there are a lot of Aaron Burrs out there that are like, "Talk less to what you're doing." And you almost feel like you've got to put it out there like, "I'm willing to work twice as hard as anybody else because I realize that there might be this unsaid target on my back, just simply because of my race." I've met that everywhere that I've gone. So I want to say that first and foremost. You feel like you've almost got to work twice as hard in order to achieve the same thing as a Black educator. So I do want to say that.
Damien Sweeny:
But in terms of white educators, I think they can sacrifice the one-up by just saying, "I don't share your lived experience, but I want to know you, and I want to love you, and I want to support you. And I want to hear about that experience. And while I might not be able to understand everything that you've gone through or everything that you've experienced or any injustice that you've experienced, I just want you to know that I'm willing to listen and learn." Again, how powerful would it be to say that to students? How powerful would it be for a teacher to say, "I've had a chance to reflect on that lesson from the other day. And when I was reflecting, I realized that there might've been a micro-aggression toward you, and I just want to apologize. I want to give you space to talk about that with me, potentially with the class." I think that's how you can sacrifice the one-up.
Dave Biesinger:
Yeah, yeah. It's a good answer, and I don't know… Some of this, it's hard territory to wade into. I get that. Who knows how much of this we'll end up keeping in the show? I mean, most of your comments will. Mine, I've been putting my foot in my mouth probably repeatedly here. But I'm going to just keep doing it.
Damien Sweeny:
Yeah, please. I think you guys are amazing.
Christian Moore:
Hey, let's have the conversation.
Damien Sweeny:
I just appreciate the conversation.
Dave Biesinger:
Yeah, I really want to have the conversation. I think this is the challenging thing. I think sometimes educators aren't sure because there's that stereotypical, "Hey, I've got this one Black person in my person. So I'm going to just say, 'Hey, why don't you give us the Black perspective?'" And that can feel like it's boiling down everything about that person's identity to just their skin color and simplifies them and puts them in a box where it's like, "I'm so much more than this." But at the same time, I feel like it's this dance. It's this balance that you have to strike between not just boiling someone's identity down to their skin color but also letting that racial heritage, that culture, that identity also have power and understanding that I may not understand everything about what it's like to be you. How do you dance that delicate dance?
Damien Sweeny:
Yeah, that's a great question and one that I get often. I would strongly suggest that you have a conversation with that student before any lesson about any of this. And I would, to use another counseling technique, flag the minefield, so prepare them for that lesson or prepare them for that conversation and just see how much they want to participate or don't want to participate. And if they choose not to, if they say, "You know what? That's attention I don't need right now," or, "This is really, really hard for me to discuss, and I just don't feel comfortable," then we should be okay with that, as well. So I think giving them voice and choice is really important here.
Dave Biesinger:
Excellent. That's excellent.
Christian Moore:
I want to add one thing to that, too, as a little bit of an answer. I've seen situations where an African-American student has to answer for the whole community and stuff. And one thing I'll do in those situations is I'll help the teachers understand that we're far more similar than we are different. So I'll spend a lot of time just pointing out those similarities and that we can see past just skin color.
Christian Moore:
One of the greatest moments of my life was… I live out here in the Rocky Mountains, and my son, Carson, when he was younger… He was probably about six, seven years old. He's out playing in our cul-de-sac, and all the other white kids in the cul-de-sac noticed he has an African-American mother. And they say, "Hey, your grandmother's Black." They kind of looked at him with a little bit of shock. He looks at them, and he's like, "It's more like a light brown," but you could tell he didn't even her skin color. He had to sit and process it. It was just his grandmother. He just thought that was fascinating that they noticed her skin color, and it's because that's been his grandmother his whole life. He just sees her as Mama Jackson. It was just a surreal moment to see the power. And I want to be really clear. Someone's identity and their heritage, that's something that should be celebrated, as well, but at the same time, putting more of an emphasis on we're human beings, and we all need food, water, sleep. We need love.
Dave Biesinger:
Absolutely.
Christian Moore:
We need community. Sorry. I didn't mean to answer, as well, for you, but when Dave brought that question up, Damien, this is something I'm very interested in, this topic, too. So I wanted to answer Dave's question, as well.
Damien Sweeny:
Yeah, yeah. I'm glad that you did, and you actually brought up another point that I wanted to make. This term of trauma-informed practices is really, really prevalent in the education world right now. I love trauma-informed practices. I think it's so good, and so many educators need to learn about that. But I also think that we need to consider, if we're only looking at what happened to a student, what happened to you, because that's kind of the big phrase… The big phrase change is, instead of saying, "What's wrong with you?" we move to, "What's happened to you?" so we can better understand that child's lens. Well, we also have to realize that that child is not only their trauma. So another question that I think we should ask is, "What's strong with you?" It's not just, "What happened to you, and what's your trauma?" but, "What's strong with you? How are you going to be resilient? How are you resilient now? What are your character strengths now? And I want you to know this now because you are going to face some hardships and some obstacles, and I want you to be able to come to those character strengths, come back to those character strengths later on."
Christian Moore:
Wow, I love that. What is strong with you? All right. Yeah, that's beautiful.
Dave Biesinger:
If you haven't trademarked that, that should be a trademark phrase, man.
Christian Moore:
Yeah. Yeah, absolutely. I can tell you. Well, I was going to just hand it out to every educator listening…
Dave Biesinger:
I want a bumper sticker that says that.
Christian Moore:
… every counselor, every teacher, every counselor out there, and I'm going to do it myself. When I do an intervention or I'm helping a child overcome whatever challenge they're dealing with, I'm going to do the problem-solving with them, but I think I'm going to end every… You could say that at the beginning or at the end. What is strong with you?
Dave Biesinger:
What's strong with you?
Christian Moore:
Yeah. I love it. Yeah.
Dave Biesinger:
I love the reframe because so often we're focused on the problems, and it might be that… My son deals with some mental health issues. I've talked about it on this show before. I think one of the things he deals with is 80%, 90% of the things he's doing are amazing, off the charts, creating his own music. He's writing code at 15. He's already wracked up 300 hours toward his driver's license. He's already had a job. He's already had three girlfriends. He's doing a lot of things right. But sometimes he gets so fixated on the things that he's doing wrong and ruminates and just is fixated there. I love that reframe. What's strong with you? Let's not focus on the negative. Let's focus on what's going right.
Damien Sweeny:
Right. And it goes back to the book. Christian gave this amazing example of a guy named Chet. Well, I'm sure you recall, but Chet, I think, was an alcoholic and just really struggling in life, had this addiction. And everybody that tried to help him wanted to talk about, "What happened to you? How did you get here? How are we going to get you out?" And nobody said, "What's strong with you?" If they had asked, "What's a strength of yours?" then they would have learned that he was a really good basketball player. We found out later in the book that, once people learned that he was a really good basketball player, not only was to able to play, to overcome his addiction, but he was able to mentor and coach youth with that. So, again, that reframe is really, really powerful with the people that we serve.
Christian Moore:
Yeah, any time we're in an environment where people are focused on what's right with us, it's highly motivational. I've noticed Dave's wife, today, Amy, I think she had it on social media. It was a question that says, "Pay attention to how you feel when you're with someone." One of the things that I'm starting to… I'm 50 years old, and I'll ask myself, "Okay, when I'm with this person, I feel better about myself, if I feel more motivation, I feel more hope, I feel more light within. I want to spend more time with that person." And I think that's just a powerful thing. I wish I would've understood that younger because I think that has a huge impact on our resilience. Other people, everything I've shared, mainly with the resilience and where resilience comes internally, it comes from within us. But other people, the resources around us… You referred to resource resilience. My resource resilience is greatly increased as I interact with other people, that I feel better when I'm with them. So I just challenge everybody out there: pay attention to how you feel internally when you're around certain people. If your hands start sweating, you feel uncomfortable, you get that knot in your stomach, you got to… Life is short. We got to put ourselves around people who are lifting us up.
Damien Sweeny:
All right. So let me ask you a question that I think many of your listeners might be interested in. As educators, this is obviously a really, really difficult time. There's anxiety out of the roof for everybody. We want to make sure that the children that we serve are okay, that they're learning, that they're safe. We want to make sure that, again, our colleagues are well and that they have the mental capacity to perform and that they're not concerned about health or any other thing, that they can really just focus on who they are and that they can realize that they're enough. What happens when some of those things are at odds, though? So, if I'm an educator and I'm realizing that, "Hey, I don't feel safe in my environment because of maybe the racial unrest or the racial trauma that's been happening throughout our country," what would you say to those educators when they do find themselves trying to handle really difficult relationships within their schools or districts?
Dave Biesinger:
Well, I might want to say, "What's strong with you?"
Christian Moore:
Yeah. So you're talking about they might have a difficulty with a boss or a colleague or just something that's out of their control, and it's impacting their anxiety every day when they show up.
Damien Sweeny:
Exactly.
Christian Moore:
Yeah. Is that what you're referring to?
Damien Sweeny:
Exactly.
Christian Moore:
Yeah, it's interesting. I've talked to quite a few educators, even in the last couple weeks, about this issue. It's not uncommon. There's a couple things. I have this debate with a lot of people right now. They'll say the challenge is do you placate someone, or do you become an activist? Do you speak out? Do you try to create change in the system? Especially when you're the person that doesn't have the power, when is it appropriate to do that? Again, I'm not saying I have an exact answer to this because I'm debating this right now with quite a few people. I think what's so important when you're in a situation that you don't have control over, the ability to reach down and say, "Okay… It's always a risk to speak out to create change. Martin Luther King said, "When an injustice is going on, to sit quiet continues that injustice." I'm not quoting that verbatim, but essentially that's what he said. I'm sure your familiar with that quote, Damien.
Christian Moore:
So I always tell people you have to deal within the reality of where you're standing, but I lean towards, and this has taken me until I was almost 50 years old, I lean towards people speaking out when they can and try to create change and not be walked on. I think a lot of my life, I sat quiet too long and was walked on. And I've learned in this world, when you're dealing with bullying, you're dealing with someone disrespecting you, you have to eventually engage. You have to stand up for yourself or the person with the power, the person who's taking your voice away, your power away, they'll continue to do that if there's not some intervention. Now, at the same time, that's where it becomes political. You don't want to lose your job. It's a dance, a little bit, but I'm realizing how short life is. A couple weeks ago, my mother-in-law passed away. I've seen several people around me over the last year have passed away.
Damien Sweeny:
Sorry to hear that.
Christian Moore:
I appreciate that. But because I'm realizing life's so short… I mean, I'm 50 years old. I already know I have another 20, maybe 30 years, knock on wood, if nothing else happens. So it's like almost life is too short to be dominated by someone, to be abused by someone, to be disrespected by someone. You eventually have to advocate for yourself. So I lean towards… It's hard for me as a social worker. In social work, they teach us… The first thing is to do no damage. So the side of me that is a pure social worker, I want to say to people, "Put yourself in a place. Sometimes you got to eat crow." But I'll tell you what, man, the older I get and as I've studied what creates change in this world, staying quiet and letting someone walk on you or hurt you or dominate or disrespect you or not respect your identity, it's a hellish place to be.
Christian Moore:
One thing I hope is that leaders I talk to… I tell the story in the book where Hewlett Packard put a sign on his wall that were the rules for all the employees in his company. And one of the rules was: we accept people with their flaws. I mean, the human condition is to mess up, to be highly flawed. But to be respected in that moment with where you're currently standing is one of the greatest things we can do to someone. You've brought up this concept of normalization, and it's normal to feel many of these things, but it's not normal to just let abuses go on and on and on or disrespect go on and on. So it's funny because if you were to ask me that question even a year ago, I think I would've answered it more political like, "You got to keep your job. You got to dance with it." But, man, I think-
Dave Biesinger:
Now he's just like, "Go for it. Go ahead and get fired."
Christian Moore:
No, no, no. I'm not saying to get fired, but I'm just saying-
Damien Sweeny:
Please keep your job, folks.
Christian Moore:
Yeah, yeah, yeah, everybody keep your jobs. But I'm also saying, if you don't demand for self-respect… We're seeing this, the reason why people take to the streets. You look at anything that's ever changed in our society, somebody had to take a risk. Somebody had to speak out. Someone had to push the boundary. Somebody… I tell people this all the time when I'm speaking to educators. I'll say, "If everybody likes what you're doing and you're not getting any negative feedback, you're not a child advocate because if you truly advocate for the elderly and children, you will get pushback."
Dave Biesinger:
You're going to ruffle some feathers for sure. Yeah, yeah, that's a really good point.
Christian Moore:
Yeah, you're going to ruffle some feathers to be a real advocate for those populations. So I usually have about… When I speak to thousands of people, usually 98% will love me, but 2%, for some reason, it's been this way for 22 years, they hate me. They want to kill me.
Dave Biesinger:
You can't please everybody.
Christian Moore:
You can't please everybody.
Dave Biesinger:
I see it.
Christian Moore:
So I know it's a long answer to your question, and we'll edit it down a little bit, but-
Dave Biesinger:
Well, can I just add one more piece of color to that because…
Damien Sweeny:
And then I want to add one. Yeah, go ahead, Dave.
Dave Biesinger:
Okay. So I think, when I picture an educator who's already being asked to do way more than they're being paid to do, frankly, and then on top of that, they watch all of this unrest around social justice issues or budgets being cut or whatever it is. Or they're at risk of COVID and they're being asked to show up at a school and teach kids who might be super-spreaders. You look at all of those situations that educators are asked to be in, and I put myself, if I could teleport myself into their shoes, I think the one thing that would make me feel better… Well, apart from maybe a bigger paycheck, which I think they should all have, let's be honest, I think would just be to know I'm not in this alone. The most powerful source of resilience can be relational resilience because when we have a community of people who creates a safe place for us to thrive, there is nothing that we can't accomplish.
Damien Sweeny:
Yes. Oh, my gosh. That's so good. You bring up so many thoughts. First, I would also add to everything that you guys both said in terms of educators who may be struggling with different relationships at work, I would remind them that they are enough. I keep coming back to Hamilton, but there's this song that says, "Look at where you are, and look at where you started." I would want them to focus on that. You've already come a long way, and you are enough, and you can keep going. It may take some of that relational resilience. You probably will have to call on some friends or family members, and there may be tears at times. But you have it within you to overcome this. And Christian, I loved what you said about, at some point, by realizing that you were enough, you have to realize that you can stand up for yourself and you can explain just what's going on, where you are with it, and seek solutions. So I wanted to throw that in, as well.
Christian Moore:
One thing I want to add to that, too, is the ability to seek understanding over agreement with the other person and vice versa, and request the other person to understand where you come from, understand over agree with you. If both sides do that in a conflict with two people, if both of you can seek that understanding over agreement, that that's a higher priority, I think we can work through some of those issues a little faster.
Damien Sweeny:
Yeah, I agree. Then, if you take this whole conversation and you put it into everything that's happening in our society in terms of race and, again, racial trauma… And you may have some Black colleagues that are really, really struggling right now. I mentioned earlier that most of us are just simply exhausted but still wanting to fight the good fight and fight for social justice. I think we've got to have other people that are willing to say, "You know what? I can see that you're fighting, and I can see that you've been fighting, and I can see that you're tired. I'm going to pick up this fight with you. So that comes back to that relational resilience you're talking about, as well.
Christian Moore:
What do you think is the best way we can get resilience to more students in your state, across this country? As I go across this country, resilience has become more and more of a common conversation, but knowing where resilience comes from, within, so many students, families don't have that information yet. If you had a magic wand and you could get resilience to more people, what's the strategies to do that? I know you do macro interventions. So I'd love to get your expertise on how we can get it to more people.
Damien Sweeny:
I would put social-emotional learning at the beginning, middle, or end of every single lesson no matter the content. Within that social-emotional learning or within that social-emotional curricula, certainly there would resilience. So, if we used WhyTry or other curricula that we created, there would be lessons about resilience. And I would certainly include storytelling. I think that so many of my students have had aha moments because they've been in a small counseling group with me and other people that are just like them.
Damien Sweeny:
We might be listening to a song by Tupac like Keep Your Head Up or something like that. They might take the lyrics, and somebody might say, "Well, I can relate to this song because of X, Y, Z." And that might totally open a student's eyes to, "Oh, my gosh. Somebody else has gone through that? Somebody else has had to overcome that? Well, let me tell you about this time that I went through a similar experience." So that would be my answer to that is there should be social-emotional learning for students in every single lesson. We should teach adults social-emotional learning. Our adults should get that, as well, so they can better navigate their social and emotional health and so that could potentially help with some of the relationship issues that we just spoke about. But I think that that's the key.
Dave Biesinger:
Well, I love that answer, and I'll tell you exactly why, two reasons here. So, first of all, we can't expect kids to learn everything they need to learn for life in school. On the previous episode with Roberto Rivera… I'm going to try to say that with a good accent. He mentioned that a lot of the careers that will exist in 10 years have not even been invented yet. So the most important thing we can do is teach students how to learn. I mean, the curriculum, of course, is important, and the content's important. But I think one of the most important things we can teach kids while we have them in our school is to have a passion for learning and teach them how to learn. And I think being resilient is one of the most important thing. It's a key that unlocks the ability to learn because if you're resilient, you're not afraid to try something, you're not afraid to make mistakes. You know that you can make mistakes, and you can learn from that. That is what any entrepreneur, any person who works in tech will tell you. They'll get it wrong 99 times before they get it right. It's constantly just moving two steps forward, one step back.
Dave Biesinger:
So it's lifelong learning, and then the other reason is really with the speed of change in our society, so many people are actually becoming entrepreneurs and having to build and reinvent themselves over and over again, whether they have a job or whether they start a business. We just constantly have to learn and reinvent ourselves, and I think that social-emotional piece that you're talking about would do more for creating jobs and creating productive citizens than remembering what this X or Y passage was about in some book that was written 100 years ago. That's important, but I think what you're saying is focus on what's most important. Resilience will help them know how to learn and will give them real skills for the real workforce.
Damien Sweeny:
Absolutely, and I would add to that. I would say we need to teach them how to learn, but we also need to teach them how to love. That is a skill that we don't talk enough about in school. What happens when something goes wrong with a friendship that you really care about, or you feel like somebody stabbed you in the back? How do you know how to respond when your heart is broken for the first time? We don't talk about those things, and those are real skills that we all need. And trying to navigate that stuff on our own, it doesn't always work so well. We can get into some really, really negative things while doing that. So I would certainly add teaching how to love.
Dave Biesinger:
I love that, Damien. I love that. I love how you just always bring it back to the individual, to the person, and focused on helping real humans with real problems. Damien, as we wrap up here, what's your parting message for all of the educators out there who are just trying to get through this year?
Damien Sweeny:
Yeah. You're doing it. You are overcoming what seemed impossible. Again, you are enough. And I don't want you to just hear that from me. I want you to tell yourself that. We often, as educators, give so much of ourselves to everybody else that we forget to take care of ourselves. So I'd remind you that you should be taking care of yourself, that there will be mistakes, there will be obstacles. But with the tools that WhyTry is teaching, with the tools that hopefully you're gaining from this podcast and previous ones and future ones, hopefully you realize that you are enough and you have the strength to overcome. You are resilient.
Dave Biesinger:
I love that. If people want to connect with you, Damien, how can they reach out to you? If they want to ask you questions or just pick your brain, if educators in this audience want to reach out to you, how can they find you?
Damien Sweeny:
Yeah, definitely connect with me on Twitter. My Twitter handle is @damiensweeny33.
Dave Biesinger:
Thanks, Damien. This has been so enlightening. You're just a beautiful soul. Thank you for spending some time with us.
Damien Sweeny:
Absolutely. You guys take care.
Christian Moore:
Hey, thanks for fighting the fight. Look forward to talking to you soon.