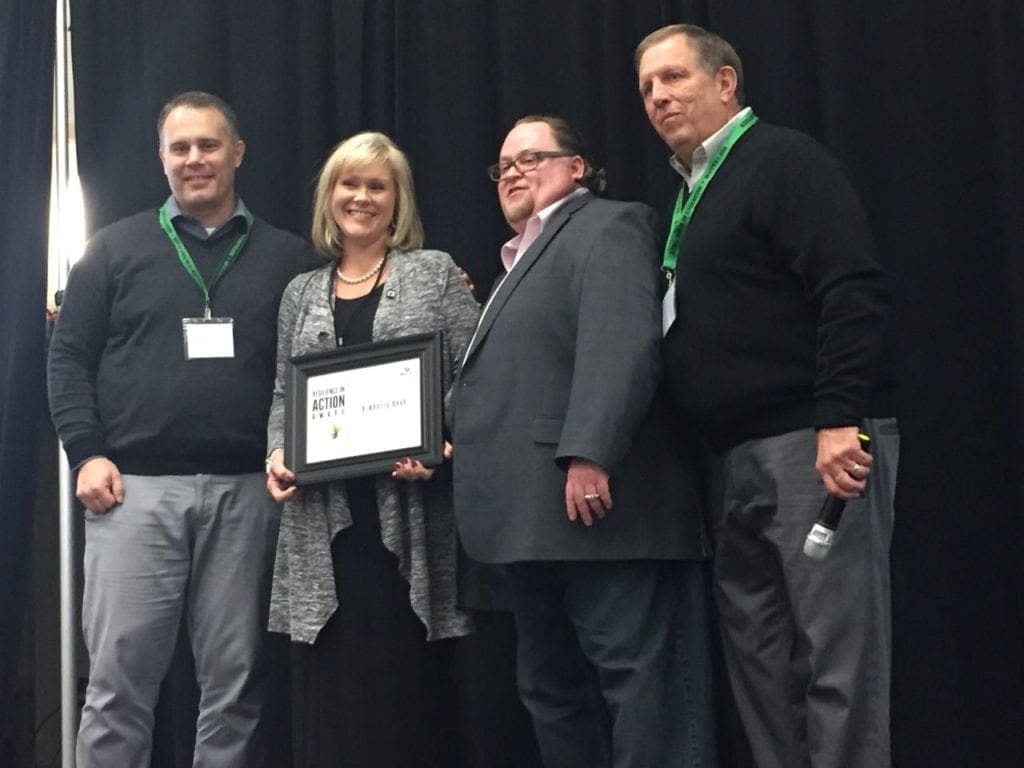 2017 Resilience in Action Award – Kimberly Boyd
"What are we going to do with you – throw you in the trash can? Are you ever going to amount to anything?" While many others facing these questions would shut down, young Kimberly Boyd made a choice. I know for a fact I'm going to become something.
She absolutely has. As owner and clinical director for one of Houston's largest private practices, Boyd and her associates have influenced the lives of hundreds of individuals for the better, helping them to overcome their own unique struggles by harnessing the power of resilience.
"We handle trauma cases from violence and abuse to human trafficking victims for clients as young as three years old," Kimberly explains. "The trauma can certainly keep them stuck in the victim role or it can be life-changing in a positive way."
She and her associates manage cases privately as well as in the public school systems. They see trauma victims of all backgrounds, and they utilize WhyTry tools to help. "We've used WhyTry for over seven years. My favorite part of the program is seeing the light bulbs go off in their heads."
She describes a recent encounter with a woman who was first seen four years back. "She did her first Reality Ride lesson then. She came back for a session and asked 'Where is that roller coaster?' She wanted to show me what she was doing. She said she was working with her husband and making decisions based on a certain outcome. It was incredible for it being over four years later."
"I do what I do because I believe in it," says Boyd.
"Kimberly is passionate about helping kids, especially in the school arena because often children do not have a voice there. She wants to advocate getting them that voice in school where that power shift is often toward teachers and administrators. I think she's a pioneer," says Paige Olsen, a counselor at Boyd's practice.
Boyd recounts the first time she discovered the power of her own resilience.
"His name was Dr. Byron Skinner. I probably wouldn't be where I am today without him. Everyone was afraid to talk to him. I remember standing in Walmart with my mom saying 'I can't get out of his class. It's going to ruin my GPA!' He never gave A's, and everyone knew it. On the first day of class, he stood in front of us and told us 'People don't get A's in my class.' I thought 'I'll show you!' I took him for two additional classes and got an A in both of those, too. He was my fuel to say 'I absolutely will!'"
Congratulations, Kimberly, for being our January 2017 Resilience in Action Award recipient!