Relationships and Hope – Ensuring Success in the New Now
Relationships and Hope
For most education leaders looking forward to the fall, it is reasonable to experience anxiety and fear. What will school look like? What will my job be like? Will I be able to handle the surging amount of social and emotional needs of my teachers and students? What about my own life? In this webinar, we will provide insights from education leaders on how to prepare for the coming school year, in a time that is unprecedented in our history. They discuss:
Students' Needs
The Importance of Relationships
Support for Teachers' Well Being
Panelists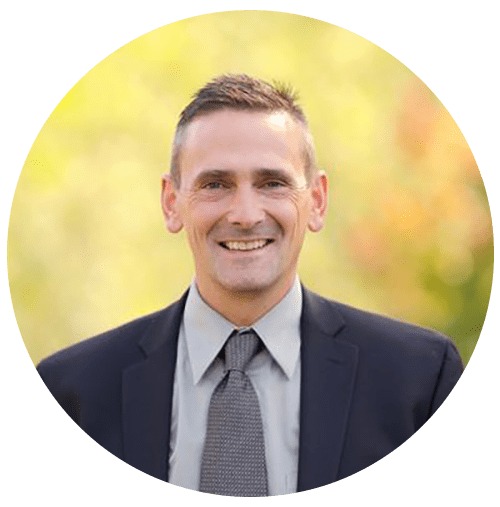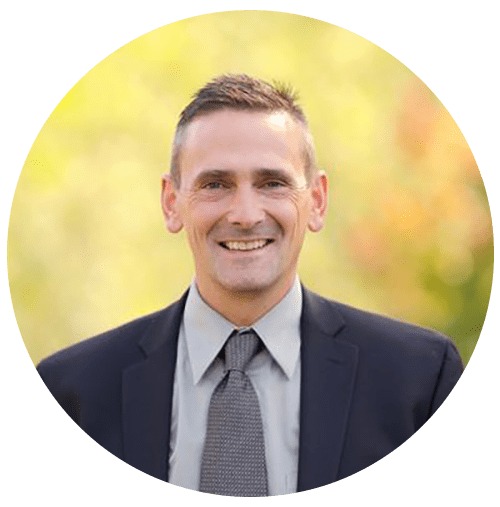 Scott Seaman
Scott Seaman
Scott Seaman is the President of the Association for Washington School Principals. Scott was a teacher, coach and principal for 19 years. He spent 12 of those years as Principal at Tumwater High School. Scott's career started as a Spanish teacher and soccer coach at Capital High School in Olympia. He then moved to neighboring Tumwater School District and became the Assistant Principal at Tumwater High School for three years before taking over the principalship. Scott graduated from Olympia High School in 1989. He then went on to play soccer and start his undergraduate work at Oregon State University. After transferring to Washington State University, he graduated with a degree in Spanish and a minor in English. He later attended Seattle University where he earned his Masters in School Administration. Scott later returned to WSU to earn his superintendent credentials and graduated with a doctorate from UW's Leadership For Learning program in June 2018. Scott's wife, Shelley, and their two kids and yellow Labrador live in Olympia.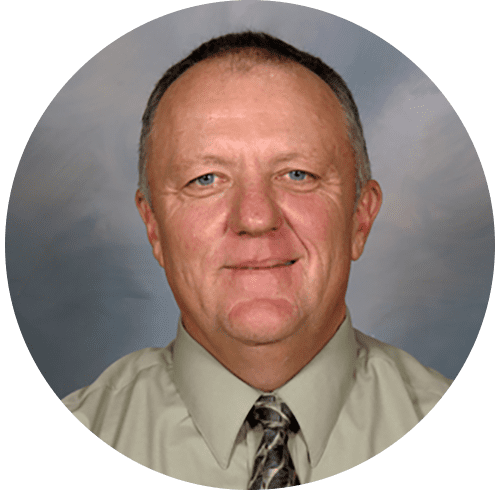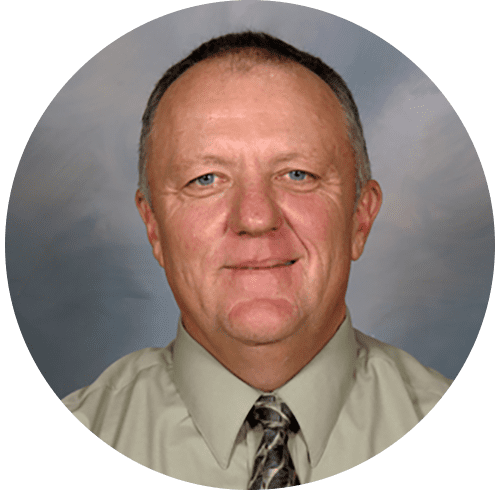 David Brotherson
David Brotherson
David is an award winning teacher and an experienced administrator and is currently serving as the Superintendent Duchesne County School District. He is a former Rural Schools Teacher of the Year, Farm Bureau Teacher of the Year and currently is the Utah Rural Schools President, North Eastern Utah Educational Service Center Chair, Board of Trustee Utah High School Activities Association, and is a board member of the Utah Education and Tele Health Network. David is an innovative teacher, with a devotion to personalized learning and teaching. David has been a part of building multiple new facilities to support learning for students of DCSD, from the planning stages to occupation and beyond. His Goal is to continue improving as an educator through lifelong learning, striving to serve as a partner in his district for students and employees in their educational and professional quests.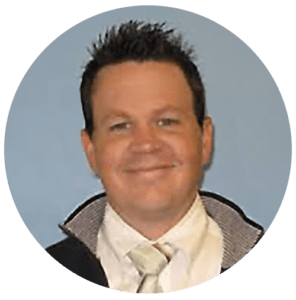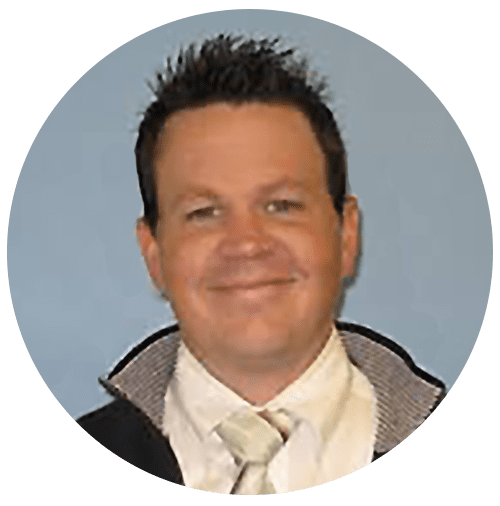 Cory Anderson
Cory Anderson
Cory has spent nearly two decades as an educator, beginning as a teacher and then as an administrator. He has been an assistant principal at a middle school and has served as a principal of two different elementary schools. Cory pioneered and started one of two public STEM programs in the state of Utah and helped consult with the state office of education on creating STEM standards for schools that would eventually be adopted by the STEM action center. Also during his tenure as an elementary school as principal, Cory oversaw behavioral units and lead his school in implementing social and emotional programs and STEM activities. In 2019, Cory joined the WhyTry team as a trainer and director of curriculum development after using its social and emotional tools for close to ten years in his administrative duties.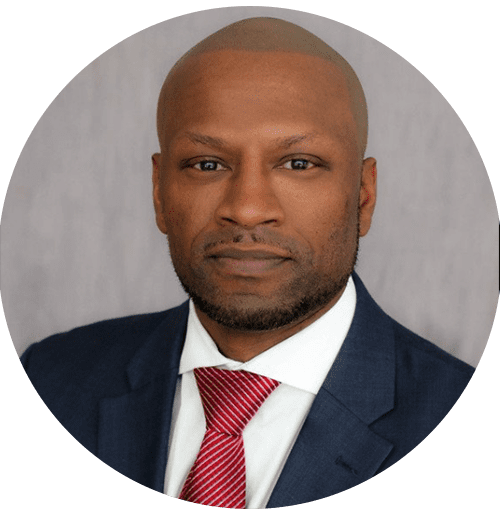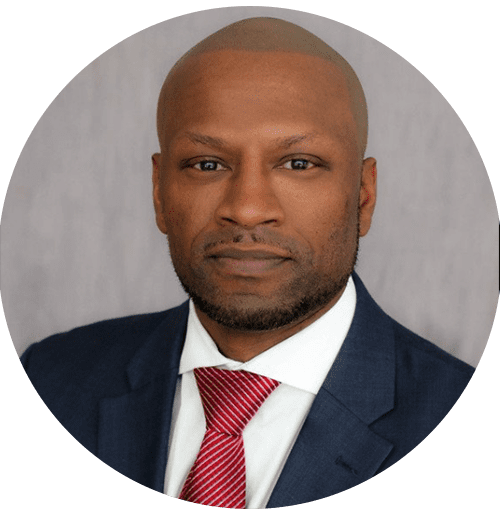 Early King
Early King
Early is currently the Principal at Youth Connection Charter School (YCCS) in Chicago Il. Under his leadership YCCS is committed to providing youth between the ages of 17-21 that are under-credited and over-aged with culturally relevant and rigorous academic learning opportunities to enhance their reading, writing and math skills, as well as social growth to seek transition and achieve post-secondary success. Early King is a native of Chicago's south side. Mr. King started his career in 1994 as a Residential Counselor for the Department of Children and Family Services, where he worked with wards of the state. Early soon grew within his career and received the Governor's award in 2001 for helping turn around two at-risk programs in Chicago. He has served in various positions of leadership as a school turnaround specialist. In 2009, King joined K12 Inc. and has helped develop and implement some best practices for serving at-risk students in the fast-growing blended education model. Early served three years successfully as the HOS at YCCS Virtual, where the graduation rates averaged 94% per year and served as the K12 Inc. Senior Director of at-risk schools across the nation.
Webinar Transcript:
Cory Anderson:
My name's Cory Anderson. I'm with the WhyTry Program. I am excited to be here and I am the moderator for today's webinar. I just want to share a little bit about my background and then I have some panelists, some awesome guests that are joining us for the webinar today that I'm going to introduce. Then, we'll get started.
Cory Anderson:
As I said, my name's Cory Anderson. I am currently in Utah, and from Utah. Here I have been working in education since 2001. I started off working as a paraprofessional, working with ELL kids and I loved it so much I changed my major and went straight into education and became a teacher. I taught in the classroom for five years and then after that, I entered administration and worked in both secondary and elementary as a head principal for 11 years.
Cory Anderson:
Then just last summer I joined WhyTry and that's been an adventure and I've loved every second of it. Now, I get to fly around the country and join and meet lots of educators from different organizations and it's been awesome because I get to see not only are there a lot of challenges that people are working through that are different, but it's really been exciting to see how much we have in common in terms of the things that we're trying to work through and deal with as well as just this innate desire to help build our future through the youth. It's just this common thread that permeates educators from one coast to the other. It's really cool to see that and be a part of that and to work with them.
Cory Anderson:
I'm excited to be here now and to moderate this discussion. We have three panelists that are excellent. Actually, I'm going to stop sharing this window so that we can better see that frame. Let me get there… fantastic. I have three guests with us today and I want to introduce them to you. The first one is Scott Seaman. Scott is the president of the Association for the Washington School Principals. He's been a teacher. He's been a coach. He's been a principal for 19 years and he spent 12 of those years as a head principal at Tumwater High school. We're excited for Scott to be with us. His most recent work has been with the Association for Washington School Principals. Scott, is there anything else you would like to share about yourself for say as in way of introduction?
Scott Seaman:
No, other than probably my favorite years were my time as an assistant principal where I was really in the weeds with the kids who needed a loving, caring adult the most. I just wanted to make sure I got the shout out for the APs out there in the world.
Cory Anderson:
Nice. Excellent. Now, Early King you can see in the bottom right window. Is that the same for everybody? In my bottom right window. I'm not sure what it is positioned across the nation, but he is currently the principal at the Youth Connection Charter School in Chicago. Under his leadership they are committed to providing youth through not just from ages 17 to 21 that are undercrerdited and over aged with academic learning beyond high school. Is that right? Did I get that right?
Early King:
That is correct. That is correct. Mm-hmm (affirmative).
Cory Anderson:
Awesome. He's also worked as a counselor for the Department of Child and Family Services. He's received the Governor's Award in 2001 for helping turn around at risk programs in Chicago. Then, in 2009 he joined K-12 and was involved in online learning, which has become increasingly relevant for all of us today. He has awesome insights from that background as well as being an administrator currently. Early, thank you for being here. Anything else you'd like to add?
Early King:
No, that was perfect. Thanks for having me here.
Cory Anderson:
Great. Then, Dave Brotherson. He is here in Utah with me and he is an award winning teacher, an experienced administrator and he's actually currently serving as the super intendant of Duchesne County Schools here in Utah. He is the former rural school… hold on… I got to get that word, Rural School's Teacher of the Year, the Farm Bureau Teacher of the Year and is currently the Utah Rural School's president. We are very fortunate to have a superintendent with us here to give us his insights for all the leaders across the country that are tuning in today. Dave, thanks for being here today.
David Brotherson:
You're welcome.
Cory Anderson:
Anything you-
David Brotherson:
For the opportunity.
Cory Anderson:
Awesome. The format today is I am going to be providing some questions for our participants, our panelists here, to answer and hopefully give us some good insights and ideas heading into the upcoming school year. I'm just going to throw a question out there and give them an opportunity to answer. For all of you who are out there listening, thank you for being here. There's a chat window where you are welcome to share your thoughts and even add some questions of your own that I'll look through and if possible, we'll get to those.
Cory Anderson:
But where I want to begin is with this. As a former administrator, I know for a fact that balancing time between all of the different initiatives and responsibilities and duties, that's always a key part of the job is trying to figure out that balance and it's a very complicated part of the job, but now with all that's happened over the course of the last three years, I wonder from your perspective, how has that balance shifted? Or in other words, what should a school leader, whether they are the administrator or even just a teacher leader or another leader in the school, how should they be focusing for the upcoming school year in comparison to other years? What do you think? Who would like to start us off today?
David Brotherson:
The last three months, not the last three years. The last three months.
Cory Anderson:
Did I say last three years? I meant last three months. Thanks, Dave.
David Brotherson:
I think the biggest concern is safety and making sure that teachers and students are safe and in a safe environment. After we get that taken care of then we can go onto curriculum and benchmarks and standards.
Cory Anderson:
Gotcha.
Early King:
Yeah and for us the biggest shift has been in the way that we plan for the year. We are planning to go into stage four here in Chicago, which is not… stage five is the way you can go back to normalcy. Stage four you can only have 50 people in the building at one time. With us that is a challenge. Logistically, we have to plan from how we get students in and how we have team members staffed throughout the building. The planning process has changed a great deal. That's including the PD that we have for the team that is not so versed at doing online learning. Because what we had to do is actually a blended type of learning, a 60/40 model if you will. We have to plan for those students being outside of the face to face model, working from home virtually. The planning process is changing and with that, professional development is going to happen earlier in the year versus happening in August. We're going to have PD throughout the summer. Teachers usually resume or come back into the school until August. We're going to actually go PD throughout the summer and of course, we have to give stipends to teachers who are coming in and working with us.
Cory Anderson:
Gotcha. Anything you want to add Scott?
Scott Seaman:
No, I would just throw in that especially our building leaders, they were turned into virtual principals overnight as schools shut down across the country. They went from face to face daily interactions with kids and adults and having their pulse on the system to living in uncertainty for the last few months. Now, we're planning for the fall, which is still uncertain in a lot of states because we don't know where they're going to be as far as phases are concerned from departments of health. I think the biggest challenge for our leaders right now and I say school leaders, I'm talking to all of the adults who are sharing in a leadership role. The biggest challenge for them I think is being willing to embrace a new paradigm about what education looks like for the future. We have got to let go of what I would hate to even use the word traditional. We got to get rid of that thinking and use this as a huge opportunity to think about what's possible in this next new system that really meets the needs of all kids. I think that's the biggest challenge for school leaders right now is let's not think of distance learning as that thing that we had to do, but it's what we're going to do and it's going to be blended and flexible and be able to turn on a dime.
Cory Anderson:
I like that. Thank you for sharing that. Yeah, I think this idea of being able to embrace. There's a lot of talk of or there was a lot of talk of getting back to normal, but I think what's your hinting at is, if you're thinking of getting back to where it used to be or how it used to be, it's probably not going to be there, right? We've got to look at it in a different way, but maybe not even look at it in a negative way, but embrace it and say, "Okay. So, how can we make education, how can we take it to the next step?" Right? Early, it sounds like you have been using a virtual method of delivery with your career and profession for a number of years. So, when all of this happened, what was your response? I mean, I know as a I think either Scott or Dave said, that we were turning to virtual principals overnight and so for a lot of them, that increased anxiety and fear and just, "Now, what do I do?" For you, how did you respond since you had more experience in a virtual world than we did?
Early King:
Well, the first thing was to actually keep the team calm and keep the parents calm. Then, pretty much let them know that we had a plan before we released everyone. Due to the fact that I work with K-12, which is they have virtual schools. They have blended schools and then they have some face to face models that they manage. I was actually working with 17 schools across the country and through trial and error trying to make this remote learning thing happen and work well and really deliver the efficacy, I had some things that we already built into the school, if you will. We had some students who were already doing some online classes using the K-12 curriculum. In that sense, teachers had some virtual training, but it wasn't fully virtual working from a Google Classroom, per say.
Early King:
We had to learn how to use Google and Google Hangout, Google Meet to actually be really great with the students to actually deliver a great lesson with the students in that setting. Then, the students had to actually get some training in Google because the platform that we use in the school is totally different. But Google was the cheapest way to do it. We didn't have the funds to actually scale it using the LMS that we use through K-12 to actually use it for all the team members. I guess what I'm trying to say is because I was able to use the previous experience that I had with K-12, it was easier for us to logistically make that switch.
Early King:
The tough thing that we had and were faced with was actually getting people familiar with the Google platform and then the tools that they use in Google. We have some Google training events coming up in the next two weeks or so for everyone and that training is going to be ongoing for the next two weeks. Probably for the first week into the first week of July. We had a head start. I think the things that we're faced with is having the proper resources because we are a small school. I have a size of 250 students and the budget is pretty thin, so what kind of platforms can we use? K-12 is a great platform. We use Brightspace, which is a great platform to deliver. It's just like in a classroom. You can raise your hand. You can see the students interacting. It was great. You have a sync and then you have some synchronous sessions that you can have. It was pretty good for all the students. That's what we're trying to figure out right now, which platforms we're going to use going into the next year based on the budget that we have at our disposal.
Cory Anderson:
Thank you. I hear you talking about this… it sounds like you're getting a lot of PD for your colleagues and teachers with regards to online delivery. Let me ask in terms of trying to be prepared for the needs that our students will have coming into the fall and even our colleagues, should our approach to social and emotional learning change from where it has been or do you feel like you are already heading down that path? What do you guys think? What do you think Dave? Has all of this affected our approach to social and emotional learning?
David Brotherson:
I think social and emotional learning needs to be right at the forefront. If you don't have a relationship with the student, let's go down to your elementary grades. If there's not a relationship with the teacher, they're not going to log on. They're going to find an excuse to play with their brother or their sister. But if they have some accountability to the teacher and have a relationship there, then they're going to at least try and then if they're missing a chat session or a Zoom session, then check up on them, The communication with them individually. Typically, a teacher hasn't been able to communicate via text or other means to an individual student that was off limits, We've opened a lot of new doors and I think there needs to be a team there with the parents involved where you can communicate to that student and see why that they missed their Zoom session or why they weren't logged on that day. Maybe make some accountability with parents of John has a Zoom session today. He didn't attend. Was there a reason? Then, make that accessible to them.
David Brotherson:
We have several teachers in our district that are posting all of those on different types of social media so then it can be viewed at a later time. If they did miss, they can go back and get that information and then ask individual questions through email, those type of things. There's a lot of questions that are coming in the chat about resources for students and we have in our area, our internet provider. There's multiple internet providers, but the main landline internet provider has provided free internet during these three months. Now, as we go onto the future for those that would come in and sign up that couldn't afford it, as we go into the future, I think that that needs to be one of our priorities is those relationships with not only our network provider, but what type of hardware we're going to use. What type of software are we going to use? Is it consistent through K-12?
David Brotherson:
A lot of our parents have multiple kids in the system and multiple students [inaudible 00:16:55] they have to learn three or four different MasteryConnect and Canvas. It's hard for a parent to keep up their professional development. as they grow in this system we need to accommodate them as well. If we can keep it to one platform that they have to learn and be able to branch out from there, it makes it a lot easier for a parent to be able to be a partner in this and help their kids to succeed.
Cory Anderson:
Nice one. Thank you Scott. Scott, Early, same question. Should our approach to social and emotional learning change from where it has been in the past?
Scott Seaman:
Early, did you want to jump in first?
Early King:
Go ahead Scott.
Scott Seaman:
You're probably going to be sick of me by the time this call's over because to me, this is like a pivotal opportunity for us as educators to rebuild the entire system. SEL used to be that thing that districts might do or they had a program or, "Oh, this building does SEL and this building hasn't quite adopted it yet," Or, "We're in the process of adopting it." To me, SEL should be what we do. It's the foundation of what we do. It's not a program. As we look to build this new system, this new future for our kids and our families, it should be the foundation of what we do. We should rethink time. We should rethink space. I'm seeing in the chat there that, how do you do that if you're trying to build relationships online?
Scott Seaman:
Well, we need to think differently through time. That means we're going to have to scale the day differently, have different teachers available during the day and during the evening, so families and kids can connect physically because we have to have that space for face to face relationships. But it is all about relationships and we have traditionally shoved kids into our system, made them run the gauntlet and then we scratched our head wondering why we still have gaps. It's time. Sorry Early, I'm [crosstalk 00:18:49]
Early King:
No, that's okay Scott.
Scott Seaman:
We're just getting started Early.
Early King:
You know, for us, over the years we have seen through some of the programs like WhyTry, how we can expedite the relationship building process through social and emotional learning. I remember when we first rolled it out about 10 years ago, we usually had it twice a week, Tuesdays and Thursdays. Then, other times we had embedded it into the curriculum like an ELA and math, some of the principals, but we seen Tuesday and Thursday we have the greatest attraction. We have more students showing up on that day because it was so fun and engaging and it was relevant to what was going on in their world from a psychosocial and emotional standpoint. We seen the power of having that because we really slowed down the process of going right into curriculum.
Early King:
The first six weeks, we onboard the students and we build a sense of community with the students. It's the same type of deal this year. We're not going to smash them with the curriculum. We're going to actually build relationships upfront. What we see when we had those relationships built, it was easy to actually get them at the back end. When we made the shift, we had connections with the students so it wasn't really hard to actually support them. Now, what we had to do was actually build out what we call the Family Academic Support Team, which is a nonacademic support team members going out to the homes with masks and gloves of course and helping them actually adjust to this online way of learning.
Early King:
This year we can actually jump start that. We actually are doing PDs for families and students over the summer and actually paying out for doing that. Actually using food, gift cards to actually set up a time to go to a home and actually train while having them attend some webinars or some PDs. We're doing different things to actually engage the families as well. So, this is actually a whole team approach. It's not just the school and the family academic support team. We're actually training the parents as well as the student.
Early King:
I think when you talk about what's going on first with COVID-19 and then what's going right now with the riots and everything, the students need somebody to lean on. I know just talking to my team members and supervision, it's hard for them. The adults, they need emotional support as well. How do you take care of yourself before you even take care of our students? That's one thing we are focusing on, trauma based training, and also doing some psychosocial and emotional supports for the team members. We know that this is going to be key to actually start off strong next year.
Early King:
SEL is going to be everything. If you don't have those psychosocial and emotional supports in place for your team and for your students and your family, it's like skating uphill. It's not going to work. You have to have that in place.
Cory Anderson:
I appreciate that. Yeah, in fact, piggy backing off of what Early just said then, let me throw this towards Dave and Scott then because Early just referenced it. What can we do as leaders to be better prepared come the fall to help not just the students, but the adults that we're working with or that are working maybe for us or with us? Any ideas? Because I think Early's right in the sense that gosh, it's not just about all of the stuff that the students are going to be struggling with, but all of the people that we work with are facing a lot of the same challenges that the kids are. Any thoughts?
David Brotherson:
You want to go Scott?
Scott Seaman:
Well, I'll just jump in and say the first thing is we have to be willing to give everybody the grace for some time to recover. Our principal[als have been reporting longer hours than they've ever worked before, more stress. They spend all day long in Zoom meetings, jumping from classroom to classroom to classroom, with parent meetings and then when they get off their last Zoom of the day, they have 500 emails sitting in their inbox because they haven't been able to do email all day. That's the kind of pace that they've been running while at the same time cat carrying that uncertainty of are we going to be able to have a graduation? What about kindergarten graduation? What about eighth grade parent night? All these sorts of things on top of all the questions around will there be sports in the fall? Will marching band happen? They're being put in the middle of answering all of these questions.
Scott Seaman:
There's a huge emotional toll on our leaders. My first thing would be let's give them time, space to recover and recharge. That is so important. They need to be able to balance right now and recover during the summer because this can be a brutal summer as we look to rebuild.
David Brotherson:
Some of the things that Scott talked about there, we had principals that were coming in at five in the morning helping prepare lunches. They were going out on bus routes and then completing a full school day. Then, everywhere they went in the evening they were asked questions of what was going to happen. There just wasn't any rest there. Some of the things that I think helped us the most that we can build on as we go forward were home visits. Early alluded to them earlier in his comments, but we had some principals that we hadn't made with those students or with that family. They weren't logging on. Teachers couldn't contact them. Our administrators made home visits and made that connection and asked them what the problems were and if they could mediate some of those and help them. A lot of those students immediately come back online and we were able to address their needs and be able to help them, but the biggest part of that whole thing is building that educational team and communicating with them.
David Brotherson:
I think that's probably been one of our failures in education is our communication. Through this period, the last little while, we've had to have that communication individually with parents and with students to be able to make this work and to be successful.
Early King:
Just one thing Cory, I know you guys have one of the principals is plug it in. We say that the teachers or the team members that actually collaborated before March, they were able to reach out to other team members for support. Say for example, the dean is one of the support people that went out to the home. These people, they didn't have a problem calling the dean just off the cuff. "Hey, I'm looking for this student. I haven't seen him in my classroom. Could you just do a wellness check?" Those team members that are a little more introverted and gun shy about plugging in or leaning on Team Meet or collaborating, didn't do as well as far as engagement and getting those students in. I think the relationship thing is a big component of how this whole thing is going to lay together.
Early King:
We have to do it together. We can't do it in silos. Some people choose to work in silo, but we can't do it in silos any longer. It's going to take a whole team approach and the only way that's going to happen is just what Dave just said, via communication. If we're not communicating with one another, students are going to fall through the cracks. We have to have the courage to lean on one another and not just for supports with dealing with students, just to actually have somebody to bounce the way you're feeling. "Hey, I just need you to listen to me." We have a lot of team members who do that or just set up a Zoom call and we all come together and we have fun, just light hearted meet and greets. I think that makes everything worth the while when you can build relationships as a team and then also, lean on your team mate outside the work. That has worked for us.
Cory Anderson:
Thank you gentleman. All three of you have talked at length, or at least referenced relationships and how important they are. Several of you have referenced even within the WhyTry organization, how we emphasize the importance of relationships. That's what we consider to be one of our three R's. After being a teacher and a principal, I mean, I recognize that as educators, we've heard about this idea of how important relationships are our entire careers, right? It's not necessarily a new concept. Some of you you've already referenced different ways to some actual ideas of what you could do to build those relationships. Before we move on from relationships, I guess, I just want to throw out there and it's a broad question, but since the world's completely changed, right, in the last three months and our nation has changed in the last three months, is there anything else you would like to say about relationships with regards to what role relationships play in education in comparison to maybe what we all understood relationships to mean before? Is there anything else that you think needs to be said as a message regarding relationships? I'm going to give you a moment to think about that.
Cory Anderson:
I didn't want to say one thing because I saw a question in the chat window by several people and this idea, I think it was when Scott was talking, and he was talking about the importance of relationships with students, but one of them said, "Well, how do I develop a relationship online?" Right, that seems a lot harder to do than in the classroom. Person to person, you're face to face. That's more natural to development that relationship. If we end up going to a blended or if there's a spike and suddenly I'm doing four months online or something like that, how do I nurture that relationship?
Cory Anderson:
There are definitely strategies out there. We talk about some strategies. We coined the term, surrendering the one-up, and we put forth some ideas of how you can surrender the one up with kids and youth via online, but I guess, the one thing that I would throw out there to keep in mind to everybody who's out there listening is that the youth are a lot more comfortable than we are online and with technology. They are very used to having relationships online and so, if you're wondering if you're actually getting through and connecting with students online, and if they take anything from it, I would say, "Oh, they're taking something from it." Checking in with them online is just as important as doing it in person because they're used to that. That's a normal thing for them. We probably need to get over our own fears and realize it's a lot more important than we may totally understand to connect with them online than maybe e we previously had.
Cory Anderson:
Just my thought on it, but anything else any all three of you would like to say regarding the role relationships play heading into the school year in a new world?
Early King:
I think community relationship is important as well. We have people that have provided meals to families, people that actually volunteer. Even like this week, we had cap and gowns we gave out to the students. Some of the people in the community, the NonViolence Institute, they came out and they helped pass the caps and gowns out. They gave the students an opportunity to come and participate in their panels via Zoom and tell them what opportunities they have for them as far as summer work virtually. They have virtual summer work, imagine that. I think for us, we already tap into our communities, but I think knowing just like I said, you can't do it alone. It does take a village. You actually have to tap into all kinds of resources.
Early King:
I only have one counselor on staff this year, but I built into the budget to bring on two other people. If I can tap into the community and actually get from a university maybe two counselors that's actually trying to get some hours in to get their degree, that's what I'm going to do. Right now, it's a great need for counseling. I would eventually guess, three people, they're not going to be enough. I'm going to have to rely on our universities to actually to get people in and help us out with counseling our students. I think that's really important if we can tap into those resources.
Scott Seaman:
Yeah, and I would just add that we never talk about relationships as a key thing that we do, right? It's that unspoken thing. When you ask people who their favorite teacher was they don't site the algebra lesson that moved them. They talk about the teacher that knew them intimately, knew what was going on in their life. We can all site our favorite teacher, coach, administrator, whoever it was. That's all relationships. Let's acknowledge as a system that teachers are mentors, big brothers, big sisters, coaches, fathers, surrogate parents, drug counselors, advocates. I mean, the list goes on and on. Those are the roles that we paly in this system. Let's acknowledge that and build around that. Let's say it's okay to do nothing for the first couple of weeks but just build relationships. Let's say it's okay to not race through a curriculum because the AP tests says that we have to have a test in May. Let's abandoned some of these things that have handcuffed to a timeline and focus on what we know works, which is relationships.
David Brotherson:
The part when we first started our state gave us a couple of days to prepare. A lot of our teachers went in with packets and other type of materials and maybe weren't aware of Zoom or Google Meet and some of those weren't as savvy as they thought they should be. So, they hesitated going into that arena. But I was in one of our schools the first day that there was a Zoom that took place and it was just amazing to see the excitement of the teacher to be able to see her kids and the excitement of the students to everybody able to see their teacher.
David Brotherson:
As we talk about relationships not being the same as they are in person, maybe they're a little bit different, but I've never seen Scott in person or Early in person and we have met several times that I feel like we have a relationship there. I think that they can build that relationship online and that they can be held accountable. As one of our teachers would ask questions as we would talk about our teacher evaluation systems and how call on every student and involve every student and the student that's being have the opportunity to participate, that same thing was available on Zoom. She was able to have those call on each student, assess their understanding and then be able to move on.
David Brotherson:
One of our schools actually held their traditional schedule. I didn't know how that that was doing work because they went with their traditional bell schedule, but the consistency there helped students because they knew every day what time that they needed to be on for that specific subject. As you get down into, I have a grandson that s in elementary. He had four sessions a day and he knew exactly what time they came. As he got into a routine, he was able to get there.
David Brotherson:
I have another student, another grandchild that's in the system that it wasn't as consistent and he would miss those sessions because he couldn't remember the time. So, I think consistency has a lot to do with our success there, but I really feel like, I'm going to go back to what was stated in the very beginning, that the relationship with the teacher and the accountability that they felt that they did not want to let their teacher down. That's why they made those times is they knew that someone was going to be checking on them and that they would be missed. Even the kids that we went out and did the home visits with, after we had expressed our concern for them and their ability to succeed, they felt like they didn't want to let us down. That's why they came back in and that's why they got on the Zoom session. Then, we were able to follow up with them later.
David Brotherson:
We talked about our counselors, our counselors roles have changed drastically. They still have the same obligations for their responsibilities of school, but now we have a list of kids that are having different problems with getting on, maybe they need their Chromebook repaired or whatever. Our counselors making contact with them and just asking them questions, letting them know that there is a math tutor at one time or another. Their role has changed drastically and we sent lists to them every day of students that we need double checked on, that the teachers haven't been successful and then it goes from the counselors to the administration so that everyone has a contact that we're missing our classes and in our Zooms.
Cory Anderson:
Thank you for bringing that up. I think that leads to an important question and I know right out of the gate that this question, it's a little tougher to answer. Maybe the answer is, "Well, maybe we don't necessarily have the answer yet." But let me throw it out there right now. Since I joined WhyTry, I wasn't in the schools this year, but regardless when all of this hit, I'm obviously surrounded with educators and all of my friends are educators or principals or teachers and as I've interacted with them in my personal life and also within WhyTry and interacting with teachers, probably one of the number one concerns that comes up and I've seen it come up in the chat window is, imagine when COVID hit, it was a struggle to figure out how do we convey this to online learning?
Cory Anderson:
Step at a time, try to figure that out and you were probably hitting able to hit their students that were at school every day and engaging anyway, but what about all of those students that are at risk and they were at risk at school and now we go outside of the school walls and we talk about online learning or we talk about a blended approach and we talk about even coming back to live learning next year, but they didn't engage at all and they were taking care of their siblings when mom was at work and never got online or they don't have internet access. It sounds like Dave's school district in the rural and others, the service providers provided it, but that didn't necessarily happen everywhere.
Cory Anderson:
The big question here is, do you have any advice or do you see other leaders that you're working with… what are some of the strategies going into next year to try to keep the gap from widening due to what's happened to us over the last few months?
David Brotherson:
Cory, I'm going to hit that one first for you just a little bit. We're assuming a lot there that kids that are not successful in the traditional school are not going to be successful in a different setting now eve actually experienced just the opposite. There was a comment in the chat that some of the anxiety and stress that was experienced at school was not at home and kids felt safe. Maybe all the traditional things that we deal with as administrators weren't there at home. They were able to succeeds. We have some that were successful in a traditional school that were not successful. That they were more dependent on the social relationship with the friends and with their teacher and when they got home in an online setting weren't as successful. So it brings a whole new gamut of problems and I think we need to address each one of those individually, but there's a lot of kids that experienced anxiety at school that in this online setting did very, very well.
Cory Anderson:
Early, Scott… any thoughts on that?
Early King:
Well, we are using a CBE model, a competency based education model, using project based learning. We're looking at skills. We're not looking at tests. We're looking at if students are mastering a skill. We have career pathways like IT, which we have [inaudible 00:41:14] and then we have KODI. With that, students are actually doing different projects and getting access on the skills that they are actually mastering. That gave us an advantage. For example, with FUZE which is the coding program we use, it's really already online. The students have the kits that they take home. They had already. They're building these robots using FUZE and based on their submission of the codes to the teachers, they can actually get…. we use MasteryConnect. they can actually get marked from mastering skills. It's the same thing with ELA. It's the same thing with civics. It's the same thing with humanities. They're doing project based learning and it's multi disciplinarian, which means we're using a theme called Good Eats, right, so all that is encompassed in math, English, history and science. Good Eats is embedded in that so all the students are working and something that's related to Good Eats.
Early King:
They're doing projects in English. They're doing projects in math. They're doing projects in social studies as related to Good Eats. They're submitting different parts of it, which we call exhibitions of learning. They submit these different mini projects to the teachers, which and up being one big project in the end and that's how they're graded. Students, they love the fact that they can do some of this stuff from home.
Early King:
For example, when they're baking a cake and using these different measurements and then they show the teacher via Zoom their projects and they're showing their classmates, they love it. I think students love to do hands on type stuff and it has been great for us as far as the virtual experience. It seems like we had our diverse learners participate more than they ever did in a school setting.
Cory Anderson:
That's fantastic. That's right up my alley. We can talk a long time offline. Scott, anything else you'd like to share just about that idea of how do we prevent the achievement gap from widening from all of this?
Scott Seaman:
Yeah, two quick thoughts. Early, I hear you. I was at a restaurant in the east side of our state and it was a Mexican restaurant and I was watching this young woman run around the restaurant and she was doing everything. I mean, everything. From welcoming people to the register to taking orders to delivering food, everything. I asked her, I said, "You don't happen to go to high school around here, do you" And she says, "Yeah. I'm a full time student." I go, "When do you do your homework?" She goes, "After we close up around here around 9:30, 10:00, 10:30." And I just thought to myself, "You can't tell me that our system can't rebuild itself and give her proficiency credits for all the stuff, everything she's demonstrating nightly running this busy, but yet now she has to go home at night and do six classes worth of credit?" To me, that was this pinnacle moment like, "Yeah, we need to change."
Scott Seaman:
The only other quick thing I'd say is again, this is our chance to create and I put this in the chat, we are forced all of our kids and families for decades, to go into our system. We put them in. They might make it out. This is our chance to rebuild it, to have districts and schools to create a menu of options for families. So, for those kids that Dave mentioned that are flourishing at home because they're introverts and they've got the comforts of home, let them stay at home. It's the district's responsibility to build a digital space for them. Those kids that need social learning, let's provide that for them. Those kids that need a blended model, let's provide that for them and that is all in one district and all in one school and maybe all in one grade level or maybe even all in one classroom.
Scott Seaman:
The time is now and I think if we don't pivot right now, I think we'll lose families to the private system, frankly. They'll be like, "Okay public education, you had a chance to change. You didn't do it."
Cory Anderson:
Thank you gentleman. You guys are definitely leaders for tomorrow. Great insights. I have two more questions for you. You're walking along. You're in the street. You're in the store. You run into parents that you know or either parents of your students at your school or in your district or your organization, and they just de stress on you a little bit and say, "Man, I am so worried about the upcoming school year." What advice do you have for parents in the midst of all of this that they're feeling so many feelings of… because everything's changed for them in what the school system then went through suddenly seems like it's blowing up and turning into something different. They feel a lot of anxiety and some of them are going to be going to work and they're like… Well, during COVID they stayed home with their kids, but now they know long term they have to maybe not be at home so they have lots of anxiety. What advice do you have for parents in the upcoming school year that is great advice for our leaders and educators tuning in that they can also share as parents come to them with just this general idea of anxiety for the future of education?
Scott Seaman:
That's a short easy one. I'm open. Dave or Early, do you want to take that one first?
Early King:
Dave's got it.
David Brotherson:
I can start off there. The CDC's giving us a bunch of guidelines and if you look at some of those such as bus transportation and classroom occupation, they're almost impossible. So, we could always worry about those and say, "We're going to have to run our bus routes eight times." Our health department, the relationships that we build within the system talking to state officials and our local health officials and then building a plan moving forward. There needs to be a little bit of trust between the systems that we're going to make it work for kids and make it work for the communities. As we've talked about our busing situation maybe, maybe students do have to wear masks on buses where they're in tight quarters. Maybe in classrooms we do do multiple sessions or rotate from teacher to teacher. Those type of things may have to change just a little bit.
David Brotherson:
Scott's talked about change and as we look at this as an opportunity that was brought up earlier instead of a restriction, I think that we have an opportunity to change and that we can meet some of those and I don't think that it's totally COVID. Everyone's talked about that our teachers that our students bring the flu. It's a place to transmit sickness all the time. Some of the things that we're learning from this are going to help us have better hygiene and create a better environment for everyone as we move forward. As you're talking to those parents, I think your communication, the different venues, social media, the radio, those types of things, you need to have a plan ready for them, but this changes so fast that that plan may change tomorrow and just realize that there are people that are going to… Education's our number one priority. That's what we're going to be working on. Convenience for the student and safety for all those involved. As we move forward, those should be our goals.
Scott Seaman:
Early?
Early King:
Oh, okay. We're moving away from seat time. We have 300 minutes in the day that the students have to be in a seat learning. We're moving away from that. One thing we want to is one, give the family voice and choice in their education. They have a choice and they're the voice of wanting to have their students be educated. I already heard from some parents that they don't want their kids to go back in the fall. With that, we have a track for that type of student. That student will have what they have right now. It's purely virtual learning that's going on. We use the same thing, onboarding at the beginning of the year both the parent and the student.
Early King:
The second part is we are slowing down the pace. The third component is letting them know that you have these wrap around services that you're going to have and that you can expect to have to actually see you through the first six to eight weeks. That's one thing we learned in K-12 when I was working for that company that it took us really six to eight weeks to get parents and students adjusted, or acclimated, to being in a virtual setting. It was about the same thing with teachers when hey made that shift. It took them about six to eight weeks to get the gist of navigating throughout the curriculum.
Early King:
Again, we are trying to do that a little bit earlier, an intro to online learning for all the students and family because any of those is coming back into the building is going to be a staggered schedule. It's going to be a schedule for 9:00 to 12:00, 12:30 to 3:30 and then from 4:00 to 7:00. That schedules' going to be staggered and the parents can decide if the students want to come there, the first session, the second session, the third session and give them the choice when they want to do that. Then, the other part is they're working offline to do their projects, but really, it's about letting them know that they have these supports in place and they're not doing it alone and actually you're sticking to it and seeing that through. Not just talking about it, but actually being about it and showing them that you're walking through this with them.
Early King:
I think that would provide some kind of security and I think for us getting back to the parents when they call us again, five minutes, that has been good. Getting back to emails. I mean, sometimes it's hard because you're doing so much, but you have to get back to them within a reasonable time. It's not the next day. Our parents appreciate us for that. We have close to 100 people graduating tomorrow and it wasn't just the team that did, that it was the parents that were engaged making it happen as well as our community partners.
Cory Anderson:
Excellent. Scott…
Scott Seaman:
I like to introduce myself to people in the grocery stores as a hopeologist and they always look at me funny, but I think every educator right now has the responsibility to be a hopeologist. We need to speak hope to our kids and our families and our parents that yes, this was a blow to what you were used to, but I would say what they were used to was broken. We now have a chance to come back and build a system that addresses all of the gaps. I think as a parent, I would love to know that my school is going to fix the access gap, the opportunity gap, the technology gap, the relationship gap, the hope gap, the expectation gap. I mean, there's this big long list of gaps that we've never systemically addressed. As a parent I would love to hear that. I would love to know that all of the leisure of the school system were busy working on this new future that's bright for kids.
Cory Anderson:
Awesome. Okay, gentleman. One last question. I'm going to preface it. It's going to be on hope because the title of our webinar here was Relationships and Hope: Ensuring Success in the New Now. I want to ask you a question about hope. Before I get there though, I just want to sum up what I've been hearing you share for the people who are attending the webinar a little bit.
Cory Anderson:
We talked about ensuring success in the new now and some of the things that I've heard you say if I was to summarize it is that number one, this is a great time to embrace that there's a new way to do things. Why not take this opportunity to realize that things can look different and that's okay. Not only that, it could be better. Dave brought up the fact that some of these kids that struggled in school, now they're doing great learning from home. Now this is a new opportunity to embrace different modes of learning and there's just a lot of opportunity in the wake of this difficulty.
Cory Anderson:
I hear you all saying as well that part of that is working together, working together as educators as well as reaching out and communicating with your community partners and that the relationship that we talk about is not just about your relationship with your students, but it's also your relationship with your colleagues and parents and community partners and organizations out there. Then, of course, we've talked quite a bit about how important relationships are and that they are really paramount and that it's not longe just an unspoken thing Scott, but it is something that needs to be one of the critical components of what we do and it needs to be thought out and really looked at.
Cory Anderson:
With that in mind, the one thing that I really want to talk about now then is hope and my question is simple. What gives you the biggest hope for the future in education moving forward with everything that's happened? What do you look at and think, "You know what, this is why I'm hopeful for the future." What do you think guys? Who wants… share your last thoughts on that.
Early King:
I'll go.
Cory Anderson:
Thank you Early.
Early King:
I love the fact now we have to personalize education because one size doesn't fit all. It was never a good model, right? I'm hopefully that this model of learning from afar, it works because I have seen it work over the last 10 years working for K-12. That virtual education company. I said this before, I know we met sometimes offline. There are a lot of resources out there that is that shows the efficacy of virtual learning and how to engage students. It's out there and you have to tap into those resources. Nextly, use it to your advantage. I mean, this is the time to do it.
Early King:
I'm optimistic about the future because I know now that everyone is now forced to really individualize learning and I don't think that was really going on prior to this pandemic.
Cory Anderson:
Excellent. Dave, do you want to take it away? What gives you the biggest hope moving forward?
David Brotherson:
Early hit it right on we've been a mastery doing the transitioning to mastery in the last couple of years in individualized learning, personalized learning and I think this is a huge opportunity. The things that we've been training for came to pass and we were able to all at once it became paramount in the efforts that we were making rather than something that you did when everything else was complete. But the biggest take away that I have from this whole thing is that I work with wonderful people and they're able to adapt and change. And the difference that they've made in the last three months was just phenomenal. The relationships that were built between teachers and bus drivers and principals and classified staff that they hadn't had the opportunity to work together before. Some of those opportunities came because of COVID and we had different groups that weer putting lunches together in the mornings. Others were putting lesson plans and packets together for students. I had one bus driver that took his own vehicle and made the route and the kids that weren't taking advantage of some of the resources that we were unties and things like that that we were distributing, made sure that they knew that they could take part in that.
David Brotherson:
That's the biggest thing is we work with great people. We have a wonderful job. Our ability to adapt and change. We have talked about how hard it is to change education, but the last three months we've done amazing things. It was because of a pandemic and because we had to, but now we know e can and we do need to going forward, do just exactly what Scott said, make it so it's personalized so it meets the needs of the students.
Cory Anderson:
Thank you Dave. Scott, last words about hope?
Scott Seaman:
Yeah, just quickly again. I'm a hopeologist. That's the best place for me to live in. I'm hopeful that every kid will wake up and I'm talking about each and every child will wake up every morning and be hopeful about the school system that they're going to "attend" whether that's virtual, blended or totally face to face or some variation. I'm hopeful that that same student will be able to go through a system that's equitable throughout the entire system, that they have access to great programs. I'm hopeful that all of us adults, thanks to recent events in our society, are going to examine some of the racist institutions that have existed as barriers for decades. I'm hopeful that we'll no longer have the SAT required as a prevention to keep kids from getting into college.
Scott Seaman:
I mean, I'm hopeful that we will tackle a lot of these big key policies that are really prevented all of our kids from being successful. I just got lots of hope. I just see this as a tremendous opportunity and I'd rather live with that excitement than the uncertainty of what lies ahead.
Cory Anderson:
Awesome. Gentlemen, Early, Dave and Scott, thank you so much for joining us on the webinar. We appreciate it.