"Relevance and Helping Students Find Their WHY"
Relevance… the key to finding your WHY
How do we help students that are dealing with trauma, living in poverty, are academically deficient, or just feeling frustrated and hopeless about school? How can we help them to see the relevance of education, and set them on a path to a future career with hope and a livable wage?
Student advocates and amazing educators, Principals Akbar Cook and Amen Rahh
Listen to these incredible school administrators and they share insights and strategies on how to create hope and open the doors of opportunity for their students!  These men will share inspiring stories of how they have transformed their urban schools from the east coast (Newark, NJ) to the west coast (Compton, CA) into model schools for increasing attendance and engagement and reducing violence.  Their work has been so impactful they have not only transformed their schools but those schools have become centers for change to the whole community!   (Read more about their inspirational work in their bios below!)
Panelists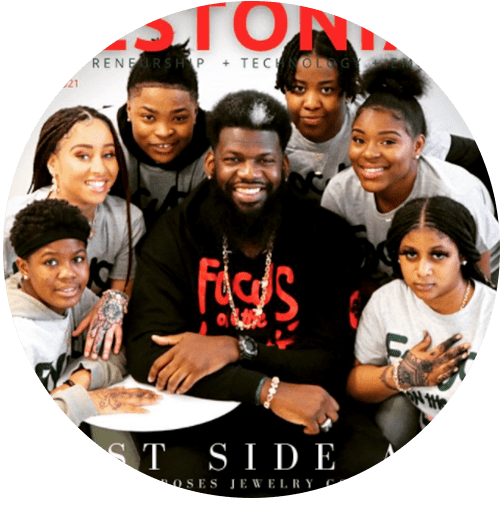 Akbar Cook
Akbar H. Cook Sr. was born and raised in Newark's West Ward. He attended Essex Catholic High School, where he excelled as a student and basketball player. Mr. Cook attended St. Catherine's College in Kentucky on two basketball scholarships before graduating with a Bachelor of Arts degree in Education from Florida Atlantic University, a Division 1 University in Boca Raton, Florida. He went on to receive a Master's Degree in Administration and Supervision from St. Peters University in Jersey City in 2006.

Mr. Cook's love for children and basketball led him to Newark Vocational School in 2008, where he became head coach of the boys' basketball team. From the head basketball coach position, he was promoted to Vice Principal in 2012. In 2014, he was assigned to West Side High School as the Vice Principal. Mr. Cook is well known for having a stern, yet caring presence in the lives of many of Newark's youth. His desire to uplift and educate children is always at the forefront of his work in Newark Public Schools. Mr. Cook's passion to improve his community and impact children's lives has led him to volunteer in food kitchens and participate in Christmas tree and toy drives. He also organizes recreational activities for Newark Public School students and works closely with the Newark Police Department to ensure safe transportation for all students after school functions. In the summer of 2016, Mr. Cook started the Lights On Program at West Side High School from the peak hours of 6-11 pm, to ensure that our students and other young adults in the community are safe during peak crime hours. His vision for Lights On became a reality after he lost students to gun violence.

Mr. Cook was named the Principal of West Side High School for the 2018-2019 school year! One month into his new role as Principal, Mr. Cook had his grand opening for a laundromat at West Side High School which was his project to help ameliorate bullying concerns for students who were displaced and had no funds or access to washing machines. The bullying resulted in excessive school absences and after the laundromat installation, the attendance rates increased significantly. The initiative has been named "Washing Bullying Away".

After being featured on The Star ledger, the success of the newly installed laundromat reached the producers of The Ellen DeGeneres Show who invited Principal Cook as a guest of the show on two separate occasions where he secured over $100,000 from DeGeneres and a year's supply of food from General Mills for the food pantry. His Lights On segment on CBS Evening News garnered the attention of Oprah Winfrey who visited the school and dropped off a generous donation of $500,000 to ensure the longevity of the Lights On Program. He continues to create new initiatives such as the development of the Urban Farm on campus, a built-in soccer pitch, and a brand-new kitchen for Home Economics. Principal Cook is a divine leader who builds other leaders just like himself while focusing on the love.
In addition to serving as principal of West Side High Schools, he also serves as program director of Great Newark LifeCamp; a summer camp for inner city youth. Akbar Cook resides in NJ with his wife and three sons.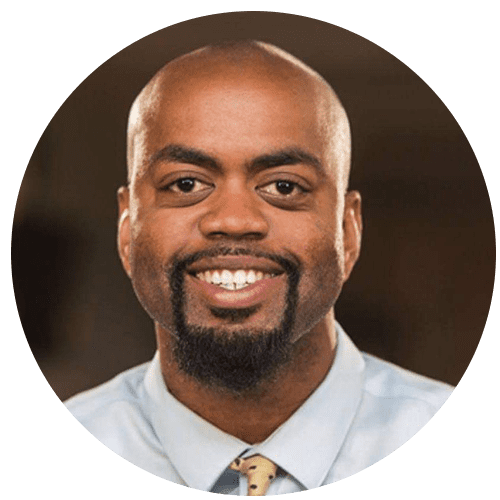 Amen Rahh
Amen Rahh–Principal, Speaker, and Author–is an Amazon Best-Selling Author paving the way towards educational revolution. Trained at the International Institute for Restorative Practices, he has been a leading voice in the quest to transform the education experience in America. He founded University Pathways Public Service Academy, now considered a model school for building a Restorative Community. Just two years into its establishment, and it continues to share his sweeping ideas to schools all over the country.

Proud Compton, California native, Amen Rahh has partnered with the LA Clippers for a new basketball court, ThinkWatts for a music program, Planet Fitness for a new weight room, the FBI for an academy, and a Law firm for a youth law society. These are just a few of some of the unique experiences he has brought to his school community. Nationally known for his creation of a unique house system which he uses to increase a sense of belonging on campus. The culturally relevant house system consists of four key secondary goals named after key individuals that represent these goals. He named the houses after Colin Kaepernick, Michelle Obama, A.OC and Nipsey Hussle (Advocacy – AOC, Friendship – Mobama , Motivation – Hussle , Courage – KAP). Amen Rahh is the true definition of innovation and revolution in education. Service in Watts Amen Rahh has been servicing the students and families of Watts for over ten years.

Amen Rahh trained and assisted with engineering the Boys To Gentlemen Program led by Keith Linton that services 1,000 students in Watts. Amen Rahh established a relationship with the Los Angeles Clippers to establish a new outdoor sports facility as well as a new gymnasium and garden for the community. Amen Rahh annually takes students from Watts out of the state to visit Historically Black College Universities (HBCUs) This year, he is taking two of his students to Alabama to visit key landmarks with a goal of empowering his students to achieve their goals.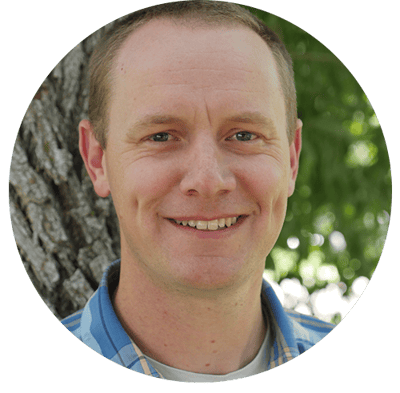 Jason Johnson
Jason is a licensed school psychologist and has published research on resilience and student performance. Jason is a passionate advocate for disadvantaged students and currently consults and trains educators across the nation as the director of training and research for the WhyTry organization. Jason is a thought leader on resilience education and has spoken at hundreds of conferences around the country. He has led successful implementations of all WhyTry programs and has pioneered trainings for clients in healthcare, corporate, and the US Military.
Want to Learn More?
Our online social and emotional learning curriculum can be taught in virtual classrooms. Help your students develop resilience in this time of crisis and isolation.