Resilience and Hope Online Summit
Resilience and Hope
In this webinar, Hasan and Christian interview students about their COVID-19 experiences.
Panelists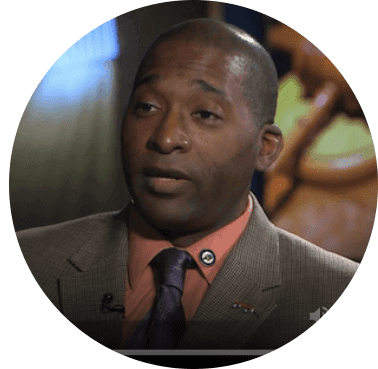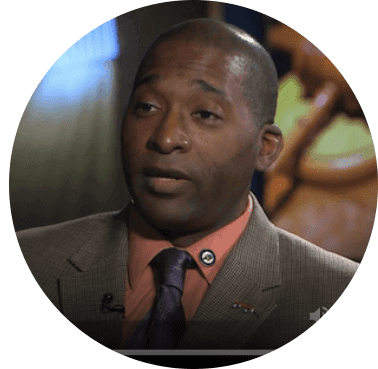 Hasan Davis
Hasan Davis
For more than 25 years, Hasan has held to the belief that each child can and will succeed as long as adults in their world create hope. Starting as a counselor and a teaching artist, and through his years as a youth development specialist, Hasan has transformed the attitudes and strategies of school and facility staff, parents, and members of the community to help hundreds of children graduate from high school and go on to earn degrees from colleges and universities. In addition to his work at schools, Hasan has been Commissioner of Juvenile Justice for the Commonwealth of Kentucky, Vice Chair of the Federal Advisory Committee on Juvenile Justice, and an organizational consultant. With this experience, he has transformed organizations and public systems to ensure they have the capacity to not only meet the needs of the children and families they serve but also to be transparent and set metrics and methods of accountability. He brings to the process a powerful combination of passion, caring, and leadership to craft a refreshing, common-sense roadmap to help all youth achieve their dreams, no matter the odds.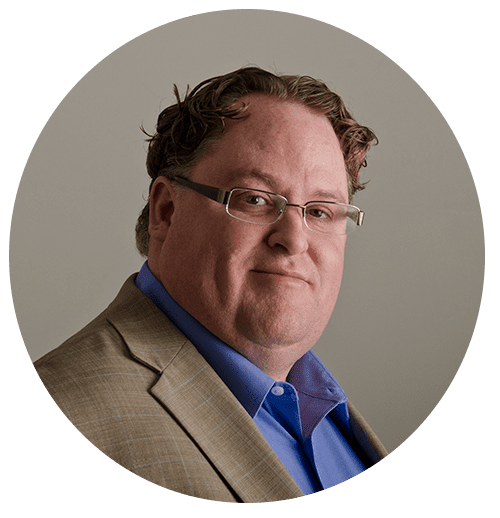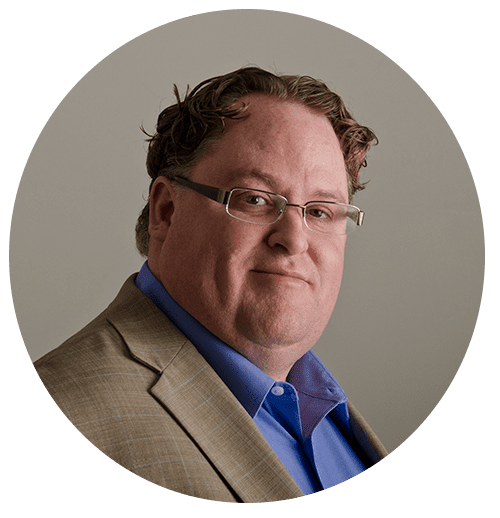 Christian Moore
Christian Moore
Christian is the founder of the WhyTry Organization that provides curriculum, tools, and training for schools and educators across the US and internationally, focused on helping students build social and emotional resilience. Christian is also a licensed clinical social worker (LCSW), an internationally renowned speaker, and a passionate advocate for youth. He is the author of the best-selling book "The Resilience Breakthrough: 27 Tools for Turning Adversity into Action," a guide for accessing resilience in a world of increasing instability and narrowing opportunity.
Webinar Transcript:
Hasan Davis:
When we have the tally, I think we may get all 50 states here, maybe get some-
Jason Johnson:
Yeah.
Hasan Davis:
… checking in randomly from everywhere else. Well, it's good to see all y'all. And I hope everybody's staying strong and safe as we get through this. You folks on the front line, we need you to stay in the game physically and mentally because our young folks are going to need more than anything after this to have some supports.
Jason Johnson:
Amen to that. Hey, we're right on the hour. Should we get started everybody?
Hasan Davis:
Yeah.
Jason Johnson:
All right. Welcome, welcome. I want to jump right into this one because we have some very important people that we are excited to hear from. And I don't want to waste any time. I want to give everybody as much opportunity to talk as they can. I'm going to go ahead and stop the sharing here. So, there we go. All right. Well, welcome everybody to our Resilience and Hope online summit. We are thrilled to be able to talk about two really important and interconnected topics today. And we've got some great guests to visit.
Jason Johnson:
I'm going to introduce everybody. Let's just go right across the top there, the way they're showing up on my Zoom, you've got … Well, first, I'm Jason Johnson, I'm from the Why Try Organization. I'm a school psychologist, I do training, research development, a little bit of everything for Why Try. My favorite thing in life is when I get to go out and meet all of you as educators and therapists and it's just a great opportunity. Next, there we've got Christian Moore. Christian is an internationally renowned speaker, licensed clinical social worker and advocate for youth. He's the founder of the Why Try program.
Jason Johnson:
Next, we've got Hasan Davis. Hasan has worked for more than 25 years, it looks like in different capacities helping influence hope. Started out as a counselor and teaching artist. And then through those years worked in various other capacities, including, it looks like been the commissioner of the juvenile justice for the Commonwealth of Kentucky, Vice Chair of the Federal Advisor Committee on juvenile justice, and an organizational consultant. And just an incredible important voice on the topic of hope and youth advocacy. So, thank you for being with us today, Hasan.
Jason Johnson:
Next, we've got Craig Hensley. Craig's the senior at Whitley County High School. Within the walls of his school, he serves as the president of his senior class, Unite Against Drugs and Future Educators of America. He grew up in rural southern Kentucky, an economically depressed area impacted by the downturn of the coal industry. And because of this, he's learned to pursue many opportunities and capitalize on those as they're given. He's going to attend the University of the Cumberlands this fall to pursue a double major in US history and English secondary ed. His goal is to impact the youth of [inaudible 00:03:08] in the same way that he has been impacted.
Jason Johnson:
And then, last but certainly not least, we are thrilled to have Dania Esser. She is a junior at Whitley County High School. As a young child, she immigrated to the United States from Germany and began to learn her first words of English. She has shown her resiliency time and time again following the loss of her mother as well as the loss of two classmates in the span of a year. She's brought together overcoming tremendous grief with tremendous strength and serves as a peer mentor and leader at her school. Dania is a place of refuge and solace for the students that she serves there.
Jason Johnson:
So, we've got some great perspective here that we are thrilled to hear from. I want to get right into it. And so, I'm just going to throw it over. We're going to start off with a little back and forth with Christian and Hasan talking about kind of the interaction between resilience and hope. And then we're going to turn over and get some perspective from Craig and Dania. And thrilled to hear from them as well. So, Christian and Hasan, why don't you get us going?
Christian Moore:
All right, all right. Well, I'm excited to be on with this group, and it's awesome to have Dania and Craig with us and to hear from students. I know students have been going through so much lately, so I'm excited to get their perspective and hear the journey they've been on. I also want to take just a second and introduce Hasan a little bit more. I meet a lot of child advocates in all my travels. And Hasan is somebody really special to me because he's someone who really sticks his neck out in every way possible to advocate for disadvantaged children and children in very difficult situations. He will literally … There's no door he will not knock down, even risking himself a little bit to do that. And maybe, not in this podcast we'll have time to get into that, but he literally will go the extra mile for a child. So, it's an honor to be with you, Hasan, for that and many reasons.
Hasan Davis:
Thanks, Christian. Good to be back with you, man.
Christian Moore:
Yeah. You know, my first moments meeting you were like, unreal. Anybody else I was speaking to about 200 people in an audience. And we were in Texas there, and we were in … What town were we in, in Texas? We were in-
Hasan Davis:
San Antonio, yeah. San Antonio.
Christian Moore:
San Antonio.
Hasan Davis:
Yeah, I remember that. The Sheridan. Man, that's been like 20 years.
Christian Moore:
Yeah, yeah, about 20 years ago in San Antonio, Texas. And I have this activity I always start out with, with a basketball hoop. And I have a person shoot the ball from the front row. And that student on the front row is like a slam dunk and that represents kids who are likely to go to college, have opportunity in life, they have a strong support system at home and in the community. And 100% of the time, the person will make this shot. And then, in the intro to the speech, the last shot is usually 130 feet away or more, and there's zero chance the person can make the shot. And this ended up being my very first experience with Hasan was around hope. Maybe you could pick up the story there, Hasan, and talk about what happened. So, what was supposed to happen was the person's supposed to miss the shot, and then I talk about how the person in the back row feels the kids are likely to drop out of school, give up. And Hasan, when I said, "Anybody volunteers in the back?" And I'll have him pick up the story there.
Hasan Davis:
Yeah, I said, "Well, yeah, I can hit that." And he was like, "You think you can really hit this?" I said, "Well, sure. Why not?" You know? And so, I went to the back of the room and I tossed that ball up and nothing but net. And I don't know what Chris did after that because I kind of blew his whole storyline.
Christian Moore:
Yeah, wrecked my whole speech, man. But Hasan showed that everybody has hope and that if you believe … You've got to believe. And if you believe it and you have that hope, then anything's possible. And literally, the room went nuts. I mean for five … I couldn't even speak for five minutes. That was one of the funest moments I've ever had speaking. And little did I know that that person who hit that shot, 20 years later we'd be talking, we'd be in this situation, and that both of our life's work would have taken us on such a similar journey. So man, this morning I was looking a little bit at the definition of hope, you know? They say hope is a feeling or an expectation, a desire for a certain thing to happen. And that was part of the definition. And the second definition kind of blew me out of the water. It said, "Hope is a feeling of trust." I was like, "Hope is a feeling of trust?" That kind of blew me out of the water. I was like, "When did they come up with that definition, a feeling of trust?"
Christian Moore:
And I was talking to a couple of my therapist friends, I'll be curious to see what you say on that, Hasan, as well, is it hit me, if I don't feel safe or I don't feel understood, I'm not … And if that trust isn't there, that human connection's there, I feel highly judged, you're not going to feel that hope to bounce back. Does that surprise you that that word trust is in the definition of hope, Hasan?
Hasan Davis:
Not at all. I think that's a core component, especially … You know, I saw somebody type in the comments, I always introduce myself as Hasan Davis, and I'm a hope dealer, you know? And I think that when I work with adults in these systems who have charged themselves, like you and I have, to make the world better for the ones behind us than it was for us, the idea of trust is such a huge piece of it. And our ability to engage them in a way that they believe as much as we do of what's possible. And it's not about a guarantee that we have, right? We can't guarantee every young person we trust, these young people that we have with us today, we want everything, but we can't guarantee it.
Hasan Davis:
But if we can clear enough space and if we can build enough trust with them to walk with us, we can create a possibility. And I think that's what anybody wants is just a possibility. And it's all based on that motto of trust. And so, I think hope, I always say it's a reliance on future possibility. But it's not just that wishful thing, where, "Gosh, I wish," you know? It's the will, the want, and the way. And so, I think that trust is-
Christian Moore:
Say that one more time? The will, the want, and the way. I want to hear a little bit more about that.
Hasan Davis:
The will, the want, and the way. That's how we get to … So, we have to have the will, the real actual desire to get some place different. And a want, which is that longing, that belief that I can get there. And then a way to get there. And I think that's where the trust piece comes in, us creating a way, showing those paths out of trauma, those paths out of drama, those paths out of pain so that they can actually start to couple together what looks like a real action plan. And that's where that trust comes in, their ability to trust that there are people around them who are going to hold them up and make sure even if they do fall, they're not going to hit that ground. We're going to be there with supports and services and we're going to get them up as fast as we can again and we're going to start running with them again.
Hasan Davis:
So, it's not about, "If you can get here, we can take you somewhere together." It's, "Let me come back to where you are, and let's build these stairs together." And I think that that trust is a huge part of that relationship.
Christian Moore:
Yep, I think you mentioned building those stairs. And we have that metaphor in Why Try where a child's standing next to the wall where they don't see any hope. And then they get on top of those stairs, and they can see the big picture view. And I believe that's one of the places that hope is born is seeing that larger expanse, that larger picture that there's something better for me out there. I think right now, even with this COVID, we have to have hope that this is eventually going to go away. And knowing that eventually in … who knows how long it's going to take, with the situation? But if we don't have that hope that things can change, it's easy to shut down, to give up, you know?
Christian Moore:
Another step to being resilient is you have to believe change is possible. You have to believe that if I put effort into something, something can happen, that change is out there, you know? Change we know is one of the only things we know that's going to happen for sure is change. Nothing stays the same. But there's also hope in that beautiful thing that things evolve. Of course, we want them to evolve for the better. But that's so important to have that. Does anything else stand out to you, Hasan, where hope comes from? Maybe from within? Where does hope come from?
Hasan Davis:
Well, I think it's that drive. But I think you're absolutely right, you know? Going back to the basketball, the first time we met. And the reason when you asked, "Anybody think they can hit that?" I said, "Yeah," you know? And you know my story, growing up, five different elementary schools, locked in the closet because of ADHD and dyslexia, 13 different homes, a house burning down when we finally got settled and both parents … I've been through those things. And at the end of it, after I got expelled from alternative school, somebody asked what I was going to do. And I said, "You know, I think I'm going to go to college." And people were like, "You said that out loud, dude. Can you …" You know? And they couldn't believe that those words would come out of my mouth.
Hasan Davis:
But it was because of the trust that I'd built with the administrator in my alternative school who supported me and my mom, who picked me up from the police station at 11. And instead of turning me out and saying, "Look, if you could see what I see like I see you, you'd know you were great already," you know? So, those are those things that built trust and built confidence. And the things that we give when we do this work with young people building resilience, so when they do hit the ground, it's more of a bounce instead of a splat. And I think that's a real big piece of it. And that attitude carries us, catapults us through the challenging times.
Hasan Davis:
And I think that's the work, knowing your work over the years and the work we've done together, that's the real work of hope dealers, of resilience makers, is that we give young folk enough inflation to bounce. We can't stop them from hitting the ground. But our job is to give them enough insulation so that when they hit, it's just energy, you know? It's that impact that gives them a little more going back up. And I think that really is important for us to continue to hear, especially as we face our own levels of challenge and hopelessness in the world around us right now, that we have to stay engaged and empowered because we've got important work and important young people that we have to continue to commit to in this amazing work.
Christian Moore:
Yeah, I think that believe in ourselves is so, so important, you know? We see something … Hope is something out there that we want to grasp onto. But to get on that path to hope, we have to have that self-belief. We have to believe that if we continue to put one foot in front of another, we can get to that destination.
Hasan Davis:
And we deserve it.
Christian Moore:
One thing I was thinking a little bit about that's so important is we got to walk big, not small. I know watching your career as you first started out, you were willing to just work with kids in any capacity and you just kept showing up. And it opened up another door for you, another door for you, where you became the Director of Corrections for a whole state. And just I've been a fan of yours. I watched that process happen. But I noticed one of the things that you did is, you walked big. You didn't walk small. It's easy … We have so many people who tell us we can't accomplish something, we won't be able to do something. And even before we've really done anything, we've got to kind of visualize that, "Hey, it's more important that I walk big." What I mean by walking big is that you stay in motion to kind of keep the spark of resilience alive.
Christian Moore:
You focus on being authentic. You're willing to do things and say things and speak out and advocate, even when you get pushed back on that. Authenticity is so important, being vulnerable. One thing I really admire about your career, Hasan, is you've been very vulnerable many times to do what's in the best interests of children. And I think very few people are willing to go that far to really say, "Hey, I'm going to do what it takes to make sure these kids have opportunity in life and stuff." And then, not following the crowd.
Christian Moore:
And the other thing I want to emphasize on kind of walking big and not small is focusing on what's right with you, not what's wrong with you. We have a lot of people really focus on what's wrong with … But we have to get to a place where we feel like, "Hey, we deserve what we're accessing." And sometimes to get that, to feel like you really deserve it, is you've got to act the part. Sometimes you go through and say, "Hey." It's a little bit … I call it swag. If you've grown up in a more urban environment, it's having some attitude or some swag and saying, "All right, I'm going to act the part." And then, that is going to open up the doors to that hope. But until I act the part, sometimes that doesn't happen.
Christian Moore:
A lot of my life, I walked small. I thought, "I shouldn't speak out," or, "I shouldn't do this," or, "I'm not deserving of this thing." And Hasan, you've been a great example to me of someone who has the ability to walk big. And when I said you're walking big, you're not doing it in a selfish way, you're doing it in a way to serve other people. And then that opens up lots of doors of hope for other people.
Hasan Davis:
Well, that's funny that you say it like that because actually, I've developed these … I call Hasan's rules. And when I go out and work with young folks, I talk about Hasan's rules for overcoming challenges. And rule number two is stop playing small, literally.
Christian Moore:
Wow. I didn't even know that.
Hasan Davis:
That is it, right?
Christian Moore:
Wow.
Hasan Davis:
And it's that conversation. And in theater, you know, I'm an actor in the theater through training in the Loyal, which I guess is actor in theater through training. But in theater improv, one of the most powerful tenants of it is acting as it, right? You go into the scene acting it. And so, I always tell young folks, I talk to my sons and I try to embody myself, you know? You step into a room and you have to already own the story in the room. Don't go in waiting for permission to be great. And the whole idea of playing small, I talk to students all the time who don't answer questions in class because they don't want people to look at them. They don't want people to … You know, to have to answer questions tomorrow.
Hasan Davis:
So, if you've got it, be brilliant. Be big about it, put it out there, because that's the only way the world's going to recognize what you're bringing to the table. And so, stop playing small. Let somebody else sit in the corner. You should not shrink so other people don't have to work hard to look good around you. Make them work hard, right? They need to be working to stay in your group. And if you're the … I always say, if you are the sharpest person in your group, then you need to upgrade because you also need to be reaching. You need to be expanding your reach and your goals to people that can help and support you.
Hasan Davis:
When I left Atlanta, the streets of Atlanta, I had no support systems here in Berea, in this little town in the middle of rural Kentucky. And I had to reach out to people that could look like me, act like me, think like me, or talk like me, and build new relationships. And I had to be bold and step to people that for all intents and purposes still typically speaking weren't supposed to be down for me or want to connect with me.
Hasan Davis:
And I had to say, "Hey, how you doing, man? My name is Hasan. Good to meet you. And let's see if we can connect together," right? And 30 years later, some of these guys from straight up to Holler down in East Kentucky are still the guys that I call first, right? They say, "Hey, Has, you need something, you call me." But it was getting out of that box and not playing small and saying, "No, people like me don't deserve to be here," you know? Imposter syndrome. It takes a lot to pump yourself up enough to believe you deserve to be where you are, and then prove it. That's what I always say. It's not just enough to get through the door. You can talk your way through, I talked myself into college. Then I had to prove I deserved to be here with a GED and expelled from alternative school and a juvenile criminal record. And so, it's not just about a good game, but you play big to get in. And then you show everybody how much you deserve to be there. And that's where all the work comes from.
Christian Moore:
Yeah, no, absolutely. Absolutely. And all those things you're saying are literally sparks of hope. You literally, and I go back and keep saying this, you have to act that part. When you act that part, unforeseen options, unforeseen doors open up. And I think it's important to believe in a future promise that there is something out there. A lot of my life I'm thinking, I have a six grade math level, seventh grade reading, writing level. I knew that smart people, quote, unquote, smart people, the people that can make over $50,000 a year, have an opportunity, have future. But I had to believe, "Wait a minute. All right, maybe if I specialize in something, I really focus on something. If I work really hard that something unforeseen will happen." And so, I think we have to believe in the unforeseen.
Christian Moore:
I have a son right now that wants to work in film. And it drives me crazy because probably 10 people have said to him, "You have no chance under the blue sky of being a film director and working at film." And I always tell him, "Look, the unforeseen will happen. Study everything you can about film." Like, he's taking a film class this summer. I said, "Just do everything you can. I can't promise you that you're going to be a director. But you'll never have the opportunity unless you knock down every door and believe that something you can't even see right now, some relationship or some connection will open up."
Christian Moore:
The other thing I was going to share that hit me really hard, Hasan, a minute ago when you talked about those buddies you continue to hang out with that you're connected with. And I think for me, a lot of my hope that I've experienced in life is just knowing, having a real understanding that I never, ever have to walk alone.
Hasan Davis:
Yes.
Christian Moore:
And when you know you're not … When I feel lonely, I think loneliness is one of the biggest things that takes us further away from having hope. But when I know, hey, I can walk with certain people that when I have other people helping me, that's usually where those unforeseen options my whole life have come up is connecting with other people have opened up doors I never thought possible. But also knowing that I don't have to walk alone. And that could be a relationship with something bigger than you, it could be a relationship with a mentor, a teacher. It's just always be looking for someone else that has maybe experienced a little more hope than you. And then, riding their hope coattails a little bit. That's been a big part of my life. And I heard you kind of alluding to that a minute ago. How those relationships can have a powerful, powerful impact on hope.
Hasan Davis:
Yeah, yeah. That's a huge part of it. In fact, rule number three is change your friends or change your friends, right? Either get the friends that you run with to start looking the way you are to feel better, or find those people that are going to build value in you and your life by being in your life. And those are the folks that you connect with, the ones that are moving forward with you, not pulling you backwards.
Christian Moore:
Absolutely. Absolutely, man. You know, I think we have to also remember the things we've overcome in our past too, the milestones, the things that we have transcended. You know, the last couple of weeks with this COVID, I have felt pretty low at times of course. I mean, just going, "Man." I mean, it's hard to operate when the economy's completely shut down, all these different things. I'm like, "Man, it's so painful." But I have to remember, "Hey, wait, I've done this in the past. I've done this in the past." So, it's not like all those things that I've overcome that the knowledge I've gotten from those, even though I might be feeling low hope in certain areas right now, I have to reflect back on what I have overcome and believe that that can happen again, you know? Believe that the journey I've been on has prepared me for the future journey that will open up doors of hope. You have any thoughts on that?
Hasan Davis:
Well, I think that's … I've been going through that same thing, you know? I think you and I, our personality and just function wise, that's why we got along so well at the beginning, bouncing off the walls. But you know, one of the things that I … You know, having ADHD and dyslexia, but also dealing with depression and anxiety, those are things that don't pop out for me a lot because I'm always, like you, I'm always on the road, always in front of an amazing group of high energy people that I'm working with. And while I'm working with them, I'm working with myself. And then for the last month, I've been sitting at home. And so, that first couple weeks was hard for me, brother, trying to figure out.
Hasan Davis:
And it really was that moment you just talked about, where I finally had to sit down and I had to go through a process of assessing all the things that I've overcome and survived, the really hard things, to finally put in perspective, this is just another challenge. And if I've gotten past those things, that's a cornerstone of resilience right there that you talk about all the time. But if I've gotten past those things, then I can put together a model that will get me past this. And that's what gave me a chance, I really got back into my work and started calling people and saying, "Hey, how about video? I can't get to Vermont next month, but I still want to work with your young people, so let's figure …" And so, in the last couple of weeks, that's been my new model, right? And so, I crossed that bridge, just like you. I finally said, 'You know what? This is important work, the most important work for me. And I've got to keep doing it. And I've got a model for it, I've made it this far. Let's take it to the next level."
Hasan Davis:
And I think that all of you out there, that's the same model that we use in resilience, right? Look at your past successes to affirm that you have the ability to succeed. And then figure out how you navigate the next one.
Christian Moore:
Yeah, yeah. And the more we increase … You mentioned resilience. The more we increase that resilience, that resilience literally stomps out that hopelessness. The more we say, "Hey, I'm going to push through," then it's almost like hopelessness cannot survive with resilience, you know what I mean? Those two things just like-
Hasan Davis:
You require some sunlight, man.
Christian Moore:
Light will always knock out darkness, right? When the sun comes out, it's going to knock out that darkness.
Hasan Davis:
That's it.
Christian Moore:
And the more we increase that resilience, hopelessness cannot live. One of my mentors was teaching me that the other day. It was really powerful.
Hasan Davis:
Yeah.
Christian Moore:
Anyway, we want to get the students on. Real quick here, I want to share with you one other last thing and get a little bit about your feelings about this too real fast. And then we'll get the students on. But one of my mentors I was talking to the other day about hope, he shared something interesting with me. And then he texted me something about it, and I want to share that real quick and then get some feedback from you. Is that okay, there, Hasan?
Hasan Davis:
It's good.
Christian Moore:
He said that, "Hope …" He goes, "Hope really starts with just a simple spark. I call this the spark of hope. Hope can be a spark or an ember. It's a belief, a feeling, or insight that helps you open your mind or heart to new ways of thinking. This can come from a book, a movie, just a comment. One moment of meaningful emotion, or just a hug." I think sometimes we think to really have that ember of hope, plant or that spark, it has to be something major. And he was really saying to me, "Christian, sometimes it's the smallest thing that can keep that hope alive." I mean, right now, just being with you as a friend, Hasan, I'm feeling that ember, I'm feeling that spark.
Christian Moore:
Then he says, "The spark opens your mind and heart to hope, to just believe in something more. And as we know, if we believe it, we can achieve it. But like an ember or a spark, while it is small and just beginning, it can easily be extinguished. So, we must guard it carefully and learn to ignore the water carelessly tossed by naysayers." And I think that's where that attitude that you were talking about a few minutes ago is so important because these naysayers are always going to show up. "As they tell us all the reasons that our hope is in vain. But if we can feed that ember with action, positive feedback, hard work, love, and always remember our why. Why we lit the ember in the first place." And knowing that why. Why did I go to college? Why did I graduate from high school? Why did I try to reach out and help that person? Or why did I … Whatever that inner motivation is, why did I put effort into whatever I'm doing?
Christian Moore:
Not forgetting that why in the first place is so important. It says, "We can build it into a blazing fire. And once that fire is built, it burns and spreads and is almost impossible to extinguish." And for me, that just summed up so much of that on hope. What are your feelings about some of that?
Hasan Davis:
Well, I agree. I mean, especially the idea of that spark, that starting point, right? I always say that hope is a belief. And people always say, "Well, you can't just believe yourself out of things." But it really is a two-part segment. It's belief and action, right? You have to believe it, then you have to act on it. And I think that's the piece that you get to right there. And you know, that action has to be clear and it has to be motivated. And when it knocks you down, right? When that water does come in and almost douses you, you have to get up and you have to figure out what your next plan it. And you have to be willing to take risks with your success, right? We take risks with our failures all the time. But we don't always take a lot of risk.
Hasan Davis:
When I was young, I remember my father asking me after I got picked up from the police station, he said, "Maybe it's time for you to stop figuring out what you're willing to die for and start thinking about what you're willing to live for."
Christian Moore:
Wow, that's powerful.
Hasan Davis:
And that just blew my mind. I was like, "I can do that," right? And so, just a shift in belief patterns and believing something's valuable enough to die for and believing that I'm valuable enough to live for, right? And then acting on it every day and trying to resist and push away from those ideas, thinkings, and people who already assume about you based on your past who you are to find those other connections. But it is about that action and constantly building toward that belief you have to make it your truth. And I think that's perfect.
Christian Moore:
That's awesome. That's awesome, man. I tell you, we could talk for probably another five hours about this subject.
Hasan Davis:
We could, man.
Christian Moore:
But I really do want to get these students on here.
Hasan Davis:
Yeah.
Christian Moore:
And hear about these incredible students. And we know students across America, they literally, literally have, again, reached these incredible milestones. And to be able to celebrate in a community setting when people have worked so hard is a beautiful thing. You think of it like a sports team will work for one year, and you see how they're able to celebrate at the World Series or winning the Super Bowl, it's this massive party. And that's just something they've worked on for a year, from a team standpoint. They've been working their lives.
Christian Moore:
But you've got these students that have spent 11 years of their life, they're in their senior year now, their 12th year. They've been on this path for 11, 12 years and they're ready to graduate. And we're not able to celebrate that the way we should. I just … And other things that kids are dealing with is with their families and their economic problems in their homes. And I'm very concerned about this whole country. But rural America is really getting pounded tremendously hard right now with this COVID around job loss and all the issues in rural America. So, I really want to hear what these students have to say.
Jason Johnson:
Great transition, Christian. Thank you. I think what we have, Craig, you're going first, correct? So, we're going to hear from Craig, and then we'll hear from Dania. And then maybe Christian and Hasan, we can bring some of our ideas and combine it with what they say. And maybe if we have any questions for them. So, Craig, if you're ready, we'd love to hear from you, man.
Craig Hensley:
Hello. First off, I just want to say thank you so much, Christian and Hasan, not just for having me on, but for all of the great things that you all do constantly. You truly are providers of hope throughout the nation and the world. And I really appreciate all that you have done for me in giving me this opportunity to speak my voice and to speak my truth, so thank you for that.
Craig Hensley:
Yeah, it is difficult right now for all of us. Me specifically, I'm a senior. Like you said, I'm a senior class president at Whitley County High School. And this pandemic has affected us all. And for me, it has just brought me down so far. I've cried, I've done it all. But I know that a brighter day is ahead. Some things that I've struggled with, I planned the first senior trip my school had had. It was a small scale senior trip. But I had planned it and was in the very last steps of having it in over 20 years. And nobody thought that I could do it, people had tried before and it always failed. And I finally worked up a game plan and I had everybody on board. And we were going to do it.
Craig Hensley:
And right a week before I was going to take out the money for it, quarantine and we weren't in school. And that's been rough. And things that I have looked forward to that I know students across the United States, things simple as prom. Or my school has a senior walk where we go and we get to see all of our old teachers from elementary and middle school. And it was … That's something that I've looked forward to because these were people that made such an impact on me. Like you said, the reason that I wanted to go into education was because of those people. And I may never get to see them again in the capacity of the school. Things like that, it's just so hard.
Craig Hensley:
Prom is not a necessity, but as I've said, it's a milestone that I may never get to have. I think something that we're all struggling with is social distancing. You know, at this time, I would love to be with my friends. We're all going to different colleges next year. I would love to have that last moment. We didn't have that. We thought, "Well, we're having two weeks of NTI days, and everything's going to go back to normal," because we weren't expecting a global pandemic. And I never got to say goodbye to so many people that were so important to me in my life. And it's just been hard.
Craig Hensley:
But what I try to do is, I remain positive. I keep working. I keep trying to find the light at the end of the tunnel. What I urge people to do, especially students and people across the nation that are struggling to remain positive, remember the blessings, remember the great things in life. I just wrote the final chapter of my senior memory book. And it's focused around unexpected things. And I said, "In life, we are surrounded by unexpected events. And this was an unexpected event. And it's easy to let the negative unexpected events bring us down, and forget about all of the wonderful unexpected events that have brought us up."
Craig Hensley:
Me going to Utah and meeting all of you all wonderful people and getting to participate in the Why Try conference, that was an unexpected event. I was not thinking last year, "Well, I'm going to be flying to Western United States to meet all of these great people and get to tell my story." And last summer, I got to go to Dallas for Future Educators of America and got to give a speech about one of those teachers that I said, and how she impacted my life. My life is surrounded by unexpected events. So, I urge everyone, please just remain positive. Keep that reinforcement.
Craig Hensley:
Another thing, have a good support base. Obviously you're not allowed to go and sit with everybody and go out to dinner with all of your friends and be surrounded with all of these wonderful people. But you can remain in contact on social media. Text them, call them. I know a friend of mine, her mother was actually diagnosed with coronavirus. And I had never called her on the phone. And I thought, "Well, this is the time." And we talked for probably four or five hours just about everything. It's so important to help keep people's minds fresh, keep them positive. I just wanted to talk to her about all of the good things in life to try to take her mind off of the bad. So, just keep that support base.
Craig Hensley:
Something that I do is, of course, I have a spiritual base and I keep the faith. But I urge everyone, look in yourself. Wherever you draw your strength from, whether it be your heart, whether it be your soul, keep the faith. Keep pulling from that. You are strong. You are a strong individual and you can succeed. We can make it through this. It's so hard to see the end of this because you never know. I mean, there's so many conflicting reports and all we can do is sit at home and wait for them to come through. But you just have to keep strong with yourself, keep your identity, and just keep on keeping on.
Craig Hensley:
Of course, my perspective is as a senior, but it's important to understand that everyone is struggling right now. I don't want to put down anybody. I don't want anybody to put down myself. My friend, my vice president is actually … Her family are owners of a local restaurant, a local family owned business. People like this are just struggling so hard. Here in rural America, we don't have so many chain restaurants. You can't just go out to any steakhouse you want. So many of the businesses are locally owned businesses. And they don't have all of the funding that's coming in. They grew from scratch. And just try to keep the faith. And if you can, if you have the extra money, maybe order from those places and try to do pickup or just try to keep them going, because that's so, so disparaging for them.
Craig Hensley:
Again, rural America, we are seeing this pandemic in absolute full color. Obviously I grew up here in South Eastern Kentucky where the opioid epidemic has been raging for so long. And then the downfall of the coal and the railroad industry, these things have just torn us apart into such an economically disparaged place and poverty. And so, right now, we don't have all of the resources that some other places have. I could not just go and buy a face mask or buy some gloves at a store because we have so few stores and so many people that they're just gone. Our food supplies there in the very beginning of this, I mean, they were just going down so quickly. You couldn't go … You couldn't buy meat, you couldn't buy canned foods. And so, just please keep rural America in your thoughts. It's very hard for us.
Craig Hensley:
But it's important to understand that you utilize that hope. And I love what you said, Christian, trying in that second definition of trust. I believe hope is trusting in yourself and trusting in the fact that things will get better. You can remain positive, but you can't if you don't have that in yourself, that installation of hope. So, try to find that. It's very hard right now, but I urge everyone to remain positive, keep the faith, focus on the good things in life. Focus on that light at the end of the tunnel. And to wrap it all up, I just wanted to say a wonderful writer, C.S. Lewis once said, "Hardships often prepare ordinary people for an extraordinary destiny." And that has just hit home for me.
Craig Hensley:
And I hope everyone can see that we are going through something right now, but that's molding us. I feel that in 20 years, in 40 years, I'm not going to be forgetting about this. I may have forgotten about one specific dance that I had at a prom or what exactly I said in my speech at graduation. But I'll remember this pandemic and how I learned to grow from it and molded myself into a stronger person. So, like I said, remain positive and remember that everybody's going through something different. What's hurting me right now, not being able to be at school, and something else is completely different for someone else. They are more upset, not that they can't have school, but that they can't go to church or that they can't be with their friends or that they can't go visit their grandparents in the nursing home.
Craig Hensley:
So, remain positive and keep the faith and just keep on keeping on. And I'm going to let Dania talk a little bit about that because I know that she has a really wonderful story and she has utilized resilience all throughout her life. So, Dania, I'm going to turn it over to you.
Christian Moore:
Thanks, Craig. That was awesome, man. I really appreciate what you shared there, man. You inspired me greatly.
Dania Esser:
I agree with everything Craig has said. I'm not a senior, so I'm not really sure from the senior perspective what they're going through. But I know as a junior, it's still tough not going to school because I know where I live, I get really bad wifi connection. And sometimes that can make it complicated to turn in school work. And I know that it's harder to do some of the assignments online because you can't really communicate with your teachers other than through email. And I went through a lot of things. And I talked in Why Try before, I've spoke with them.
Dania Esser:
And one of the things that I've went through is being an immigrant. And I came from Germany. So, I moved over here when I was four. And that means I still have a lot of family over there, including cousins, aunts. My older brother is still over there. So, this pandemic makes it hard on people that have family, especially overseas. You wonder, "Are they okay?" And it's hard to communicate too because of the time difference. They're six hours ahead over there than where I live. So, I know that that has been something that has been a struggle for me.
Dania Esser:
But also working. I'm not affected really by not going to school as much as I know Craig is, but mine is more of my job. I'm still working in a restaurant because it's essential. And so, I've been working. But my hours have been cut because we don't have as much business as we usually do. And then, I have a second job, but I'm laid off right now, so I'm having to draw unemployment, which I cannot receive because so many people are out of work right now. So, I know that I don't really have bills or anything right now. But some students may or some families. And that is probably a really big struggle for them, not getting unemployment and not being able to get through to them.
Dania Esser:
And I know that this has been really tough. But I know that with everything I've been through and that everybody else has been through, because everybody goes through stuff individually that we don't know about. And I know that everything will be fine eventually. This will all be over and I know that sometimes it might be tougher, but like Christian said, hope is, I think, a number one key in this. And I know that I have an older … My dad, my biological dad isn't in my life, but my stepdad is, which I consider him my real dad. He's older and has health problems, so this has been really a big impact on our family too because we can't see each other. My sisters can't come over and see him because we don't want him to get sick. And I know that that's really tough for some people, especially grandparents that keep their grandchildren or have custody of them. I know that that is very tough.
Dania Esser:
But our school system has done some very great things. We have food, transportation there. They put a bunch of food on the school buses and drive around to the stops around the neighborhoods and give kids food that wouldn't be able to get food. And I know that that helps out tremendously. And I know that some teachers have messaged me or offered to do Zoom meetings if we need help. And I know that that is helping a lot. So, if any teachers can do that, I mean, for those students, that might be the only people they really have in their life. Not everybody has a good home life or support system. And they need that social interaction with students or teachers or even mentors, anybody.
Dania Esser:
And I also wanted to share that you … I've always believed you have to create your own meaning in life. Like, mine, my determination is what drives me. I've been through these things and I feel like I am my own person. And whatever I decide to do, like college is what pushes me. I want to go to college, I want to be in the medical field. And to be able to do those things, I'm going to have to get through these things in life that I'm going through right now, because life doesn't get easier, it doesn't. You just get stronger and more resilient and just have to keep pushing. But I think that's all I have to say.
Christian Moore:
Man, that was incredible. That was beautiful, beautiful.
Jason Johnson:
I had goosebumps listening to both of you. I think everybody that's tuned in was definitely enriched and blessed to hear your messages. Christian, Hasan, I'll let you guys kind of take it whatever direction you want from here. A couple of the notes I wrote down, kind of themes that kept coming up, I think, that all of you have talked about that I think are pretty significant right now are the importance of support and relationships towards hope and resilience. I think that's one of the themes that has really been immediately impacted both in a difficult way, but kind of in a uniquely positive way as well right now under this pandemic situation. But what are your thoughts about keeping our support systems strong while we have to socially isolate?
Christian Moore:
Do you want to … Hasan, do you want to lead on that?
Hasan Davis:
I think that … Well, first, Dania and Craig, thank you. It's good to hear both of your voices and see you both here again representing and giving some real talk because I think that's a big part of it, right? But I think the relationships are such a powerful piece of how we get through this, right? Human beings broadly are social creatures. I know there might be some introverts out there going, "No, I don't need none of y'all." But on a daily basis, most of us need that interaction. But I think that high level of connection, not just to be validated in the fact that you're present, but to validate other folks I think is probably more important now than it has been in quite a bit of time in all of our experiences.
Hasan Davis:
And so, those connections, reaching out to folks, like Dania and Craig both said, having those … Letting people know, not just thinking about them. But give them a call and say, "Hey, I'm thinking about you. And I know it's been a long time, but I want you to know that you're on my mind. And I want what's best for you, and make sure things are going well for you." I think I might be having some glitches, so I'm going to pass it over to Christian.
Christian Moore:
Yeah, I know for me, relationships is … I've been going so fast running across this country. For me, it's been nice to slow down. And I'm connecting with people I've never connected with before and audiences I've never connected with through social media and different things. So, that's been nice. I love what you guys were talking about with finding beauty in unexpected events. And that blew me out of the water. I'll definitely give you credit on that, Craig, because I'm telling you, man, that was amazing insight there on finding that beauty in those events that we just don't see coming.
Christian Moore:
And for me, I've spent more time with my kids. And I'm sure they're tired of me, trust me. But just spending time with my kids and even checking with some of my neighbors and different people and being able to serve some neighbors and do some different things that I never had the opportunity to do. Even friends in the advocacy world, like Hasan and different friends that I've had a hard time over the years connecting with. And I'm able to just touch base with them a little bit more, has been one of those silver linings or the beauty in the unexpected events.
Christian Moore:
And it also meant a lot to me what you guys said about rural America. I think sometimes, I know relationships in rural American go really deep. And in those communities, to not have that connection … I know, Dania, you're working as a waitress. And I know when you connect with people, it's a big deal in those communities. They're probably so excited to see you. And it's probably some of the same customers over and over again. And for you, that's going to have an impact on you not being able to connect with some of them. I'm sure there's some certain customers you have a real intense connection with, and they're probably from all different demographics and age groups and stuff. And I'm sure they need you. You miss them, they miss you. And that's a real thing. And someone who spends a lot of time traveling, I spend a lot of time in restaurants. And one of my favorite things is I go to certain places where I see the same person again, and that means so much to me.
Christian Moore:
And again, those little things can be big things. But it's looking for those new ways to connect. And hopefully on the back end of this, we'll be a lot less judgemental of each other. We'll see each other, we're all in the same storm. We're in different boats right now, but we're all in the same storm. And hopefully the human condition is being seen as more universal. But I'd love to hear from either one of the students too if you guys have anything you want to say about connection. And I'll be honest, I have felt very lonely the last few weeks. And I'm supposed to be an expert around these things, but I feel loneliness. And I'm curious, quick question for you guys, with your friends, do you hear loneliness coming up? Is that hard subject matter to talk about?
Dania Esser:
I don't really hear from my friends as much now that we're out of school. I think a lot of them have been going through things. And then, some of them are allowed out of the house and some of us aren't. But I've been trying to check on them. So I don't know. Craig, do you have something?
Craig Hensley:
It has been incredibly difficult for me because I am an extrovert to the definition. I love being around people. I'm a hugger too. I love just being around people and getting to have that fellowship with one another. And I just love it. I love it. A big part of my life is church. And you know, not on the religious side of it, but they're my family. They're people I see two, three times a week. And we spend hours together and we eat together. And we haven't been able to do that. We're all separated. And I give every single one of those people a hug every single time I see them. And I can't do that.
Craig Hensley:
For me, my relationship with my friends have been … It's been good. But there are so many people in high school. This is something that I've come to realize, that they are friends and they're in high school with you. But it's a daily basis, you know? You see them and you talk to them and that's great. But when you're away from them, those bonds seem to fade a little bit. And so, that's hard because right now, there's no, "Well, we're going to meet up," you know? You make plans, but there's no time for the plans to actually be made.
Craig Hensley:
The most difficult relationship I've had throughout this, both of my great grandparents are still living and they're both in their 90s, and I haven't been able to go and see them. I take care of their yard for them, so I have got to see my grandmother from outside the door. But I mean, to not be able to go in and to eat dinner and to hug them and to show my love for them, not be able to have them there, that was something I always wanted for my great grandparents to have, to be at my graduation because they meant so much to me, always have meant to much to me. And that's something that's really hit hard all of my family.
Craig Hensley:
I am such a passionate person in school. School is something that I love, and to not have that. I was going to give the speech and I was going to stand there and give everyone, "We did it. We made it." And I mean, I can say that on the video. But-
Christian Moore:
Hey, if you want to give one or two points of your speech, you've got an audience of about 700 people right now. Go for it.
Craig Hensley:
Well-
Christian Moore:
Give some of your commencement speech. Let's go, let's hear some.
Craig Hensley:
Well, the funny thing is, when I was actually writing it a month ago, I was writing … Someone said, "No pressure though."
Christian Moore:
Yeah, no pressure. I'm sorry, sorry.
Craig Hensley:
No, no pressure. I was writing it based on the memories made. And I actually wrote about prom before it even happened and wrote about the senior walk, you know? And beforehand. And I was like, "We had such a great time at prom," trying to get it together, even though I hadn't even ever been to a prom. But mine is about memories. I think what I wanted to focus on was, there's a lot more to school than just senior year. Senior year is a big deal, but this year our Lady Colonel's basketball team, they had a game winning shot in the last second. And the pep club stormed the court. That was something that you just … That's a moment.
Craig Hensley:
All of the pep rallies my junior year when we won the spirit stick, we had the most school spirit of all of the classes. And that was something that may seem trivial, but with Colonel pride that we have, I mean, that's a big deal in our school. And there's so many things that I want people to focus on. Yes, that's like the unexpected things, like I said, you know? We don't expect everything to happen … We don't really expect anything to happen. Most of the time when you expect something to happen, it doesn't happen. So, you keep an open mind and so many wonderful things come into your life. And I was just wanting to surround that with … And I am going to give it. I am going to give the speech. It's going to be in a video and it's going to go out to everybody, so they will be able to hear it, so that's good.
Christian Moore:
When you do that, we want to be a part of getting that out as well, so let's talk more about that. And me and Hasan can help get it out as well.
Craig Hensley:
Okay, good deal.
Jason Johnson:
Yeah, we can help. Hey, I'm wondering, a couple people … There's a lot of educators right now, whether you realize it or not, you're right now inspiring a lot of people.
Hasan Davis:
[inaudible 00:55:56].
Jason Johnson:
I think there's a lot of educators that have needed to hear your voices and your perspective. Anything you would say to your teachers? Because you've represented the students. It's frustrating for the students. The teachers are … They're having a hard time with this too. What would you say just to keep teachers hope up? What would you tell them right now?
Craig Hensley:
Well, what I can say is not necessarily anything to help them in the way that … Because I can't say, "Well, I'm going to see you next week." But I will say that I love you, all of my teachers that I've had. I love you all. I thank you so much for everything that you've done for me. All the teachers out there, it's such a noble profession. Obviously I want to be a teacher, that is my desire, that's my burning passion, I want to educate. So, we as students love you. And we're so thankful for you. We spend more time with our teachers than we do with our parents, really, in the grand scheme of things. And I want them to know the impact that they have made.
Craig Hensley:
Right now, I know you all aren't being able to have that interaction in the classroom, I know you miss your kids. But know that they miss you too, even if they won't admit it. We all love you so much and we're so thankful for all that you do. And try to remain positive. Like Dania said, I know I am always receptive when a teacher emails me or sends a message through the Google classroom. And so, please keep in touch. I am more than happy to talk with you and to have that interaction that I can't have anymore. But we love you and we're so thankful for you. I can't say it enough.
Hasan Davis:
Wow, wow. That's real-
Jason Johnson:
Thank you. Dania, did you have any thoughts for teachers?
Dania Esser:
Yeah, I think that maybe they really … I know it has to be hard for them because they're kind of like our second parents, honestly. We stay six hours a day with them five days a week. So, I think that maybe if they can get in contact with the students. And if they think that they need to check on one of them, maybe call them and that can just help them, because I know I've had some teachers that even after my freshman year of school, I had this one teacher. And I would always go to her no matter what, if it was life problems, if I needed a shoulder to cry on, I'd go to her.
Dania Esser:
And I know that there's some teachers that, that is what they are to some students, just somebody because you can be closer with some of the teachers and they can help you out with something that you don't have at home. So, I feel like maybe if they can reach out and try to talk to them, they should.
Jason Johnson:
Awesome. Thank you so much. I hope you know what a big difference you're making in people's lives right now. And we're going to try to help get your voice out there. Hey, for any of you, I think we're coming up on an hour. Any parting thoughts on this? We have had our buckets absolutely filled with great information and inspiration. I'd love to just kind of give you all any … I don't want to put anybody on the spot, but any parting ideas?
Christian Moore:
Yeah, I'd like to share one thing real quick, and then I'll have Hasan share here too. For me, one of the things that really stood out to me is with both of you guys just sharing real authentic emotion, being very authentic and expressing your real, real emotional state, you know? Craig, a few minutes ago when you shared that you cry, that's so important that we understand there's no good or bad emotion right now, there's just emotional states that we're dealing with. And to let that emotion out is okay. It's so important to express our real emotions, to be vulnerable. We're all feeling so much intense stuff right now, and we need to acknowledge that just acting brave or just being strong is not going to get us through. We have to let real feelings come out. And man, I couldn't even begin to do that at your age.
Christian Moore:
And what you just expressed, Dania, your emotions with your teachers and how teachers are like family to you and this stuff. And we all got to let people know, man, it's okay to feel negative emotions. It's okay to … You know, we got to always tap into those positive emotions as well. But to have emotions, whether positive or negative is just as normal as drinking water or breathing in oxygen. And you both have been great, great, great examples of that, so thank you. Thank you so much for that.
Jason Johnson:
Thank you, Christian. Hasan, I don't know if we stressed enough what your connection to this community is. I don't know if you want to mention that? But maybe also mention how proud you must be right now to be connected to this community and any other thoughts you might have.
Hasan Davis:
Yes, indeed. These are my people. I'm coming to you from the Party for Education office now. And Party for Education is the umbrella organization that serves and does programming for both Dania and Craig's school systems and a majority of eastern Kentucky. So, very proud of the work. And I saw lots of names of folks on that leadership team that partner and are part of the leadership team with my wife who are out there doing this work. And so, I'm very proud of you all. I know that Dania and Craig represented PFE and the Eastern Kentucky family well to the whole world and I want to thank you all for that and your courage to be a part of this. And I'm excited I get to work with these folks and I've watched these programs grow from one program serving 75 kids to a suite of programs serving almost 50,000 students across Eastern Kentucky.
Hasan Davis:
And so, the impact you can see just by these two young representatives is immense and enormous. I would like to leave you, I had some words I wanted to say, but the quote I want to leave you with is a quote from Dania, which I think covers it all. She said, "Life doesn't get easier, you just get stronger." If that is not the definition of hope and resilience booked in, I don't know what is. So, thank you for giving us that, Dania. Craig, thank you for your passion and compassion. And I appreciate being back with you all at Why Try.
Christian Moore:
It's great to connect. I want to thank everybody. I just want to close by saying, please, please, I know a lot of parents are hurting right now, going through difficult times, a lot of stress in families. We have a free parenting guide on our website at whytry.org. Please, please check out the parenting guide. And if you want more in depth stuff, we have I think five podcasts now on resilience, where resilience comes from, from within and stuff. And that's at Why Try. I just go to our homepage at Why Try and you can see our podcast, the Resilience Breakthrough Podcast. And I want to get … We're going to get this whole group, I would love to get these students on the podcast, get everybody on there.
Jason Johnson:
Yeah, I'm sharing the slide right now, so hopefully everybody can see it. You've got some information on where you can find that parent guide resource right now as well as information to Hasan's organization. And then, if you have any questions, if you want to reach out directly to Christian or Hasan, we've got email addresses there. And I just want to thank everybody that was involved. This has been absolutely one of the highlights of my week. It's been an absolute bright spot for me, in fact, during this pandemic and isolation situation. So, Hasan, Craig, Dania, Christian, thank you so much for bringing your vulnerability and sharing your story. I think you have inspired a lot of people with this. And we're going to continue to magnify your voice and your message. So, thank you so, so much.
Hasan Davis:
All right. Thanks, Jason, appreciate you. You all take care out there. Take care of each other.
Christian Moore:
Yeah.