Resilience and Student Attendance Summit
Resilience and Student Attendance
As we continue to navigate the uncharted territory this pandemic brings, our concern for attendance and student wellness continues to be some of our top areas of focus as we wrap up this school year. Looking towards the fall and the uncertainty of what school will look like, many of us as educators are worried about students slipping through the cracks. How can we encourage better attendance in a virtual or blended environment? How do we create and maintain connection and relationships with students remotely? How can we contribute to their wellness? In this webinar, our panelists give some hope for the future.
Panelists
Erica Peterson
Erica Peterson
With nearly two decades with School Innovations & Achievement (SI&A), Erica Peterson, National Education Manager, draws from her longstanding relationships and involvement with CSBA, COSA, TASA, and CASCWA, to offer districts insight and ways to connect strategies with proven practices. Throughout her tenure, Erica has worked with hundreds of school district executives providing solution consulting in the areas of school attendance, organizational effectiveness, special education, and state-mandated program compliance.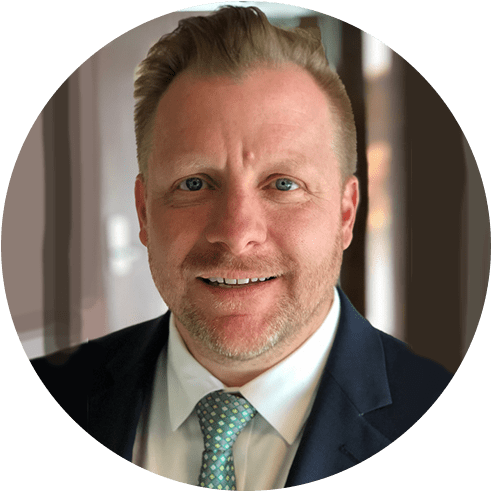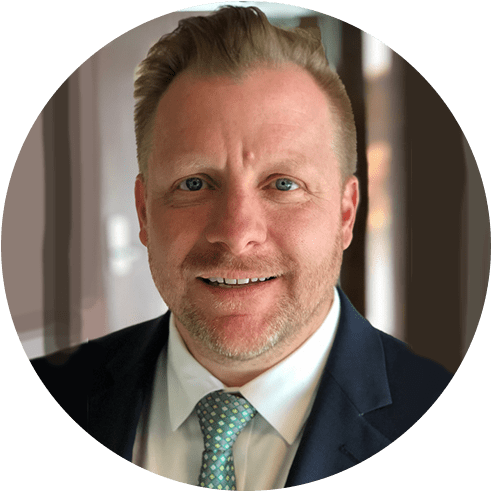 Scott Meyer
Scott Meyer
Scott has been an educator for 16 years in the Folsom Cordova Unified School District where he has served as a teacher, Assistant Principal, Child Welfare Coordinator and currently as the Director of Behavior Intervention & Student Services. In his current role, Mr. Meyer oversees a variety of areas including student discipline, expulsions, educational law, bullying prevention, character development, behavioral support & interventions, and attendance. Regardless of the capacity of working with students, Mr. Meyer is a firm believer in developing social & emotional skills and utilizing a "whole child" approach.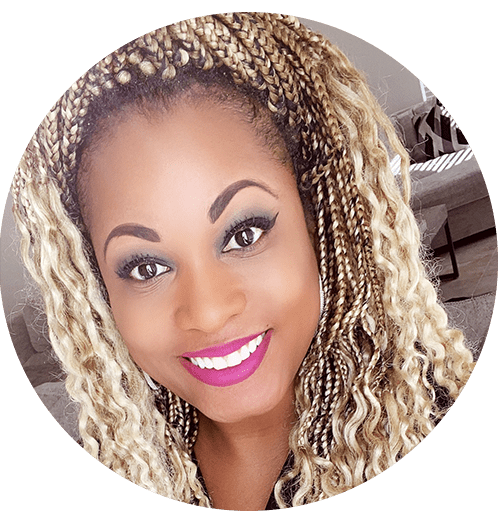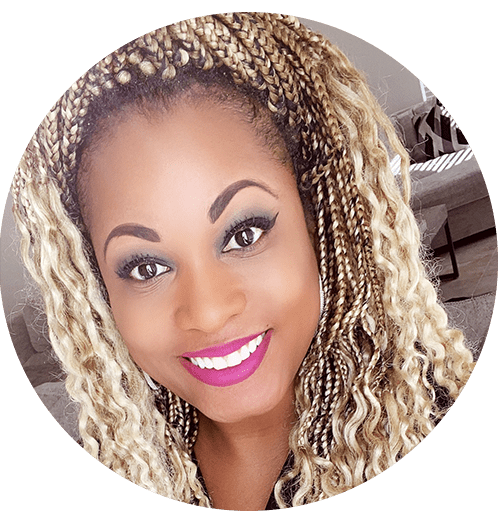 Ashley Wright
Ashley Wright
Ashley is a passionate educator and student advocate. She currently works as a school counselor in Conroe ISD, Texas. She has been an educator for 13 years and is currently employed in Conroe Independent School District in Conroe, Texas. She recently received the 2019 "Elementary School Counselor of the Year" for Texas School Counselor Association and serves on the TSCA board as an Emerging Leader. Last but not least, she LOVVVES school counseling!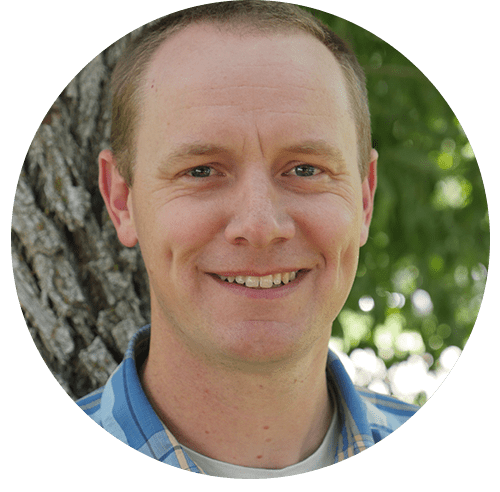 Jason Johnson
Jason Johnson
Jason is a licensed school psychologist and has published research on resilience and student performance. Jason is a passionate advocate for disadvantaged students and currently consults and trains educators across the nation as the director of training and research for the WhyTry organization. Jason is a thought leader on resilience education and has spoken at hundreds of conferences around the country. He has led successful implementations of all WhyTry programs and has pioneered trainings for clients in healthcare, corporate, and the US Military.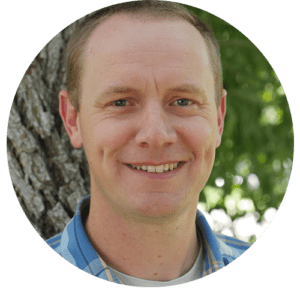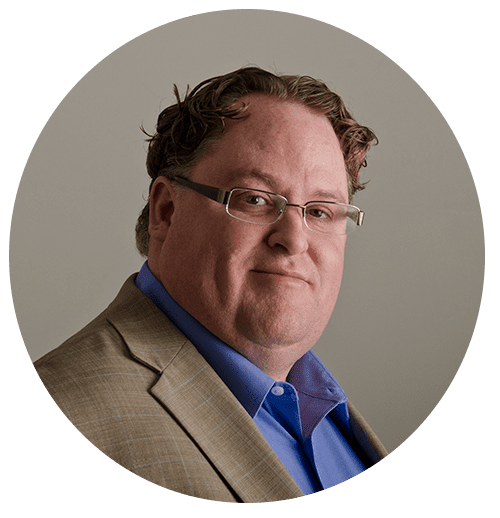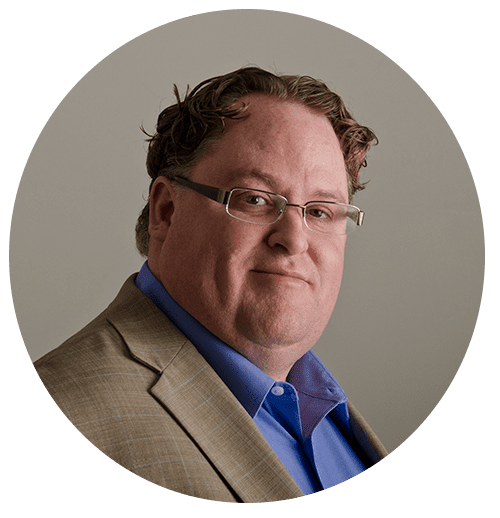 Christian Moore
Christian Moore
Christian is the founder of the WhyTry Organization that provides curriculum, tools, and training for schools and educators across the US and internationally, focused on helping students build social and emotional resilience. Christian is also a licensed clinical social worker (LCSW), an internationally renowned speaker, and a passionate advocate for youth. He is the author of the best-selling book "The Resilience Breakthrough: 27 Tools for Turning Adversity into Action," a guide for accessing resilience in a world of increasing instability and narrowing opportunity.
Webinar Transcript:
Jason Johnson:
I'm particularly excited today because we have just an incredible panel, we've got four panelists that are joining us that bring some really useful expertise and experience in their fields. I'm going to go through and introduce them and just briefly introduce them. And then we've got a ton to talk about. And so I want to get right into it. So I'm going to just go down the line and we're going to start with Erica Peterson. Hi, Erica, how you doing?
Erica Peterson:
Good morning. Thank you. I'm doing well.
Jason Johnson:
Welcome. I'm going to talk about you for just a minute see if I can embarrass you a little bit. Erica's got nearly two decades with School Innovations and Achievement, SIA. She's the national education manager. She draws from her long standing relationships and involvements with CSPA, COSA, TASA and then the CASC California Association of School Counselors. That's correct.
Erica Peterson:
Child Welfare and [crosstalk 00:00:56].
Jason Johnson:
Child welfare. Excuse me. I'm sorry, I got that wrong. Offers districts insight and ways to connect strategies with proven practices. Throughout her tenure, Erica has worked with hundreds of school district executives providing solution consulting in the areas of school attendance, organizational effectiveness, special education and state mandated program compliance. So welcome Erica. We're thrilled to have you.
Erica Peterson:
Thank you.
Jason Johnson:
Next we've got Scott Meyer, Scott's been an educator for 16 years in the Folsom Cordova Unified School District where he served as a teacher, an assistant principal, a child welfare coordinator, and currently he's the director of behavior intervention and student services. Currently he oversees variety of areas including student discipline, expulsions, educational law, bullying, prevention, character development, behavioral support and interventions and attendance regardless of where he's working with students. Front believer in developing social emotional skills and utilizing a whole child approach. Welcome Scott. How you doing?
Scott Meyer:
Good morning and good afternoon, I suppose.
Jason Johnson:
Next we've got Ashley Wright. Ashley is our celebrity counselor from Conroe ISD in Texas. She's a passionate counselor and educator and student advocate. She currently works as a school counselor in Conroe ISD, Texas. She's been an educator for the past 13 years. Let's see, recently received the 2019 Elementary School Counselor of the Year for Texas School Counselor Association, serves on the TSCA board as an emerging leader and she loves school counseling. Ashley's passion for advocating for kids is infectious. We're thrilled to have you here welcome Ashley.
Ashley Wright:
Hi. [crosstalk 00:02:45].
Jason Johnson:
And then last but certainly not least we have Christian Moore. Christian is the author of the Resilience Breakthrough. He's the founder of the White Stripe program, internationally renowned speaker, licensed clinical social worker advocate for youth. His programs have impacted thousands and thousands currently over 23,000 different organizations throughout the country. Very passionate about advocating for and helping kids. So Christian, we're thrilled to have you as well. Welcome Christian, how you doing?
Christian Moore:
Doing great, good to be here with everybody.
Jason Johnson:
And then like I mentioned, my name is Jason Johnson. I'm a school psychologist by trade. I oversee research and development for the WhyTry organization. And I'm always just humbled to be able to kind of be in the presence of these incredible people that we bring on to share their ideas. So without further ado, I think we'd like to get right into it. So we've got a panel of four. The way we're going to organize it today. I'm going to kind of send questions your way and then let you talk. We have some kind of cool balance. We have two real field experts. Eric is a field expert on the topic of attendance, Christian's a field expert on the topic of resilience. And then we have Scott and Ashley, who are kind of our experts in being practitioners and actually putting these things into a practical use.
Jason Johnson:
And so I think we'll have some nice balance of approach on these. The first thing I wanted to start with, since this is a webinar on attendance and resilience, I thought maybe we could just get some working definitions of those terms. So we make sure we're all on the same page. Erica, if you wouldn't mind, maybe give us a working definition for attendance. And then Christian, if you wouldn't mind, give us a working definition [crosstalk 00:04:39].
Erica Peterson:
Sure, thanks Jason. Attendance can mean all sorts of different things to all different people. And so to us, attendance means engagement. And in fact, we often use the term showing up because it applies more than attend. It's really around the spirit behind attendance, which has been present and engaged and so that's how we talk about attendance and what it means.
Christian Moore:
Well, resilience, I always tell people, the number one ingredient, you have to have to be resilient, you got to have something to bounce back from, you have to have some type of suffering some type of difficulty to overcome. And so resilience is the ability to bounce back when you have every reason to shut down, but you fight on, you continue to put one foot in front of another when again, you have every reason to stop doing that. I'm always fascinated by people who are able to do that, what causes them to do that. We know there's an internal resilience we can tap into, we call it the four sources of resilience. So that's what we've been teaching the last several years is where does resilience come from internally and we focus on something called relational resilience. Where you go through the motions, you don't give up because another person needs you and you need them, the more people who need you and you need them, the more likely you are to push through. And there's something called street resilience where you use any type of disrespect or past mistake.
Christian Moore:
To mess up is to be human. So we use those mistakes as a reason to push through and then resource resilience is maximizing internal external resources in our environment, talents, abilities, other people. And then rock bottom resilience is when you tap into hope, you find the hope to give up in those lowest moments. So you're able to say to yourself, "How do I use that suffering? How do I use the pain as a reason not to give up."
Jason Johnson:
I love that. Thank you. Anything you want to add Ashley or Scott as our kind of boots on the ground? What's your insight on the topics and attendance.
Scott Meyer:
Those are great definitions and to kind of marry the two I don't think we can ever assume that our students and families and our staff have strong that skill right now, at all times where we can all get outside of our comfort zone. And I really look forward to today, spending the next hour discussing how we can come up with strategies and how we can assist all of our stakeholders to build their resiliency.
Ashley Wright:
That's a good point Scott. I'll just piggyback on both of what Erica and Christian said, I always utilize Christian's definition of resilience, the ability to bounce back when you have every reason to shut down. And I think it's important as when we're going through this webinar, that this piece for resilience and the attendance piece to show up to be authentically there is not just for our parents and students, but for everybody, and how we do that. And so I'm really excited that both of them are here. Because we'll be able to discuss on how to implement that in our campuses as well as in our community and teach our parents to speak that language, feel that language and be empowered.
Jason Johnson:
Love it. Thank you. I think that leads us to the next place that I think logically makes sense to go and that's, tell me a little bit your opinions on the connection, the relationship between resilience and attendance. How do those two impact each other? What's the overlap there? Christian maybe I would throw to you first on this. Can you connect resilience-
Christian Moore:
Yeah. Resilience helps students work through the roadblocks to attendance. It's kind of the lifeblood on that engagement. I mean, the human condition is when we're going through something painful, built-in defense mechanisms, we want to disengage and that, that that's normal. When you're going through a crisis or you feel rejection or you feel the mountains too big to climb, the obstacle to make it to school is tremendous, whatever the issue is, resilience is that inner fuel to be able to show up as the, oftentimes when a child doesn't want to come to school, hundred percent kids I've ever seen that don't want to come to school, they're dealing with a pretty intense negative emotion, they're upset about something, their emotions tend to become negative.
Christian Moore:
What I love about resilience is for years I thought I had to get rid of the negative emotion for them to engage. And what I love about resilience is we can show them the resilience that if they're feeling angry, sad, scared or nervous, that can be the fuel to engage. So we show them how to maximize the negative emotions, well they could tap into positive emotion, that's great. But it's just kind of really starting where the student is, is where I see it, how it ties to engagement.
Erica Peterson:
I think that's really accurate and attendance or rather absences, it's a symptom. We have to get to why is it when kids aren't showing up, why they're not present, what's going on. So it's one of those things that we use as an indicator. And so attendance is that sort of measure of engagement, it's a way we can sort of assess if there's skills related to resilience, that are lacking. And it has all kinds of implications. And so that's really, I think the thing that I want people to understand is especially the challenge that distance learning creates when we can't have that direct relational connection to kids. That attendance then is that one indicator we can help use as a barometer to see how kids are doing. And I think you're absolutely right Christian in terms of… I don't know if it was you or Scott that said not ascribing motive.
Erica Peterson:
But the thing I think that I want everyone that's listening today to understand is that not attending, not engaging, has really dire consequences for kids. And that's then where we can use resilience and the skills and building resilience to address attendance when we see attendance, suffering. So if it works Jason, I'd love to share a couple stats to kind of have everyone understand the importance of attendance as an indicator, and why it's so critical and the relationship to assessing resilience and kids. So if you don't mind putting up that first slide that I shared about absent kids. And it's really simple.
Jason Johnson:
That the one?
Erica Peterson:
Yeah, I think a lot of us know this, some of this stuff, but maybe some of us don't. So I just want everyone to have sort of a common understanding, which is that if nothing else, absent kids have harder lives. And so as we face this challenge of distance learning now and engaging kids, I think the other thing to look at is, whatever school looks like in the coming school year, and whether we have a blended model with some distance learning still in place, as well as some classroom-based instruction, what we need to know is that kids need to show up in whatever that environment is.
Erica Peterson:
And so these are some facts about sharing some statistics, which is that if kids are chronically absent, and we talk about chronic absenteeism, there's sort of a universal or accepted definition of kids missing 10% or more. But when kids are chronically absent early on, they're not on track in terms of reading acquisition. And reading acquisition then has all kinds of consequences because around that third to fourth grade, we go on to know that if reading skills aren't set, it sets us up because we're using those skills then for additional learning. So that axiom of learning to read, so that we can later read to learn happens around that time.
Erica Peterson:
And so kids who don't get that right are set up to maybe not actually graduate. And if we don't graduate, there's all kinds of negative life associations that we can attach to being a high school dropout. Incarceration rates are just one, but lifetime earning potential, right, as far as having a high school drop that doesn't require a high school diploma possibly, and one that might. Home ownership rates are lower for high school dropouts. And if you go to the next slide, I think it kind of tags on to it, because absences and attendance and not showing up is predictive to all kinds of indicators.
Erica Peterson:
So we talked about reading. If we talk about graduation rates and dropout rates, then this is from University of Chicago, and I didn't send you the link to that Jason, but I will at the end or we'll post it or something. But I did put the citation at the very bottom of this slide for everybody to find, if anybody wants to look it up, but they looked at ninth graders. And the percentage of what they looked at is graduating in four years, so on track for graduation, and what they found is in terms of what a strong predictor or strong mediator absences had on graduating on time. And so what we see is as little as five to nine days of absence per semester, so that second bar on the left.
Erica Peterson:
Graduating on time dropped from 87% to 63. It's a powerful mediator. It's not talking about other indicators, right? This is the effect that attendance has. And similarly they looked at absences on GPA. And I thought that, that was really important because they looked at high scoring students. And so if you look on the right, the chart on the right, GPA drops from 3.0 to 2.7. With just as few as five days of absence. So that's really to me when we talk about resilience and keeping kids and people strong during these times. It's because these are some of the kinds of consequences when we aren't paying attention to attendance, in terms of outcomes for kids that can have really profound effects.
Jason Johnson:
Awesome, thank you. Ashley, Scott, what insight What ideas do you have about that connection between resilience and attendance?
Scott Meyer:
I'll jump in. One area that I have to mention. Those slides are amazing. And I'm stealing those by the way Erica. I think we already have a serious inequity in all of our schools, whether you're on the East Coast, West Coast, and that inequity because of COVID-19 and distant learning is going further and further. So our students who are at risk, our students in poverty, our special education students, they are the ones that this is impacting more harmfully. So going back though to the school standpoint in the district level, I think a lot of what you're going to hear us talk about today, we can all fall back on investing in strong relationships, and connectedness. And those are going to turn a lot of these what could be confrontations into conversations. And it truly is an investment that I know schools across the country are doing, whether it's through their PBIS or SEL. But I think now more than ever, we need to look at that equally as important as academics.
Jason Johnson:
Thank you.
Ashley Wright:
I couldn't agree more with Scott and just picking him back on more as I reflect on my own district and looking at her slides. I think sometimes we get carried away. I do believe that students that may identify under the poverty level or at risk or at comments. I know everyone calls it different things. But I think it's important to look at all students from a holistic level, because there's a lot of people that are undergoing an economic crisis to where they may have been a fluent, and now their whole economic status has completely changed. And so how do we work as a collaborative district, as a collaborative campus, as a collaborative community and help to heal and recover, so that these percentages won't be as worse as what we're seeing.
Ashley Wright:
And so, I just think times are changing, and we have to do things differently. We always will still have those populations, but we're going to have to look at everybody, everybody's situation and differentiate from everyone and it's going to take a cohesive effort.
Jason Johnson:
Well I couldn't agree more. That's a really nice lead in I think to probably the next thing that we need talk about. We've obviously all been kind of forced into this distance learning model. Now, what does resilience and attendance look like in your opinions? What has it looked like? And what should it look like, in this distance learning environment that we're in? And there's certain, I think anticipation mixed with maybe a little bit of trepidation. But as far as what next year is going to look like we're winding up this school year. We don't know for sure what next year is going to look like maybe a blended model. We don't know. What are your thoughts on what resilience and attendance looks like and should look like in that distance learning environment?
Erica Peterson:
I think everyone is sort of grappling with that. And so at this point, I think it looks like a lot of things. And so right now, attendance can be quantified in a lot of ways, I don't think there's one perfect way, states are still figuring that out. So TEA and Ashley, thank you, you've shared with me some guidance that TEA has given in terms of ways to quantify attendance. But I think the attendance we have to look at in terms of redefining as, it can be as simple as logins, like today and logging into Zoom and other platforms of districts are offering and have some sort of online learning management system.
Erica Peterson:
I know that schools are doing and teachers are doing questions of the day as a way also to get kids to engage. And that can be grade level specific. It doesn't even have to be topical, but something that maybe was of interest that day to kind of foster engagement or using that as a measure of who's checking in and who's engaged in attending. And I think for districts that don't have online platforms, I know that there's been discussion around looking at participation as it relates to picking up work, picking up assignments, completion of work and percentages of completion is another way to quantify participation. I think we have to be really flexible. I think we're defining as we go. But I think it's very important that we all understand there's no one size fits all, but that we have to track.
Erica Peterson:
So it doesn't matter what that measure is we have to measure is probably the bottom line to me and sort of this distance learning environment. Because I have also received questions about well, do we even need to take attendance because we're not necessarily required from an accountability standpoint right now. But as we're talking about, again, in terms of resilience and helping kids really cope with the challenges that they're experiencing right now, then yeah, taking attendance and we can be creative on what that looks like, but it's one of the few indicators that we have.
Erica Peterson:
So, I would say track logins and all those different ways in which you're connecting with kids would be, I think, something to do in distance learning environment.
Jason Johnson:
Awesome. Thank you. Christian what's your thoughts on specifically trying to, what resilience looks like right now in this distance learning situation?
Christian Moore:
The hardest time sometimes to be resilient is why change is happening. And you look at the amount of change with the whole country's going to this online, this distance learning. One thing I always tell people resilience is already within you and there are skills. There's things we can learn to pull resilience out. And one thing I've done is I've talked to teachers lately and different people just to help them understand, you're already resilient. What you've done to flip an industry on its head. I mean, very few industries flipped over literally overnight, we had to start doing things very different. And schools that had built in online learning had a huge advantage, but I think it shows how resilient our teachers, our counselors, our students are right now, for them to adapt into change, and use this change to work hard hours.
Christian Moore:
One of my kids thrived in this change. And the other kid did not thrive in this change in my own house. So we need to be sensitive to both those worlds resilience. And I would say they're both equally resilient, that they're both being resilient where they're standing with their skills. One of my kids thrives, he's more of an introvert. So he's thriving online. My child is an extrovert is still being resilient, but it's much, much more difficult for him so and that they want to emphasize right now as a social worker is really important. Going back to what Ashley was saying. Attendance is literally one of our only key indicators to understand what these children are really dealing with at home and in different environments.
Christian Moore:
One thing we're encouraging people to do is by asking some assessment questions. We'll say on a scale from one to 10, how are you doing at home? And how's your home life, one to 10, not getting personal, but just able to communicate how they're doing one through 10 at home, how are they doing with their peers one through 10? How are they doing with feeling like they're on top of things at school one through 10 or they're being heard at school or people are tracking them. And so, right now, it's so important to be able to look for ways online that we can get feedback from kids and I love what Ashley is screaming about the attendance is one of the key indicators to be able to assess that. But the big picture is we have shown the human condition. Human beings have an incredible ability to adapt and be resilient. And other challenges yes, but man I've been telling teachers for years, they're highly resilient, and the education system just proved how resilient they are.
Jason Johnson:
Love it. Love it. Thank you. Scott, Ashley, how are you approaching this in practice right now? These are tough situations, unprecedented times, how are you dealing with it in your districts?
Ashley Wright:
I would say for myself, we have an awesome district that is really flexible and understanding. I'll speak highly of my home campus Bradley Elementary. Just being able to team work and collaborate with my admin which is really important on just the needs of my campus. First, I think we need to make sure all of our staff members are okay. So once I got the check-in, making sure everyone else is okay, because I'm really a big believer like educators, I'll just say our teachers aren't able to facilitate or do what they need to do if they're not okay themselves. So we got to make sure that they're good and helping them in that way.
Ashley Wright:
And then we've just been honestly, and it starts all the way from central office with our superintendent doctor [Knowl 00:25:07], just being very creative in the ways that we reach our families, whether it's by phone, I see some comments saying not all of our parents have technology. We rented out Chromebooks. I mean, it's all about what do you need and how can I help? And so some of it has to do with porch pickups where parents just prefer let me come and get whatever it is for the week but it's weekly communication, it's daily communications, I'll speak highly of my teachers, they are on the front lines, email and texting, just being available.
Ashley Wright:
I mean, understand it and being creative in the way that they're evaluating and assessing. I'll speak from me as far as from a school counselor, my guidance doesn't stop. So I've learned how to do things virtually. It's been kind of a rough for me, because I'm that live, dancing, excited counselor that likes to do hands on. But I do believe that the social emotional piece still has to go out there. And so I found different outlets from YouTube, if I make something on Twitter or do videos where I know that not all of my parents are on social media, so my principal will send emails, links, and if something in order to get their attention to make sure that they're still being involved, because I think what's important too, is parents don't feel a part of the school community, even though they're not physically present.
Jason Johnson:
Thank you.
Scott Meyer:
That's great. Us too. We're just like everyone else. We're building the plane after it's taken off, and we certainly have not done everything perfect. But I always like to say experience is what you get when you don't get what you want. And we've got a lot of experience the last couple months. I think my biggest takeaway, what I've learned is to get as many stakeholder groups involved as possible. It cannot be a decision made at the top for the district office. Students staff through surveys, our parents are taking the brunt of this, I have a five and an eight-year-old. I totally agree with… Our staff needs to be in a good place to they have so much stress being thrown out of them, but they're doing an amazing job being there day in, day out.
Scott Meyer:
Regardless of kids go back at the beginning of next year physically, or we do a hybrid, what we do know is things are going to be different. And this change of mindset is hard. And it changes hard on all of us. But I do think we are all problem solvers. Everyone here. I think there's 1000 of you, you could be doing something else but you're here because I'd like to think you're trying to solve some of these problems. But I would caution you on taking that shotgun approach and throwing the kitchen sink at COVID-19 and distant learning, I find that taking that systematic approach, really a tier one, tier two, tier three intervention, which I will go over shortly is really the approach we have to take from a practical matter, or else you're going to get unintended consequences. And we've certainly seen some of those as far as creating more chaos, creating more stress for our families and our teachers, even though we're trying to do the right thing.
Jason Johnson:
Awesome. Thank you. Thank you. That's a nice lead in. I think this is a good time now. A lot of people are asking and I think one of the major takeaways people are hoping to get from this are some ideas, some strategies. What are some specific things we can do, I think in general, but also right now and also in the upcoming school year for students that aren't checking in, what are some things that we can do to try to help boost that, improve that. That's really I think the golden question everybody's dealing with right now. Yeah. Go ahead, Erica.
Erica Peterson:
I think we've kind of all said it, but I want to say it again is the first thing to not do is to make assumptions as to why folks aren't checking in and ascribing motive and Ashley you said it. Circumstances might be changing. families that have never experienced unemployment may be have had job stability and things like that. So I think that, that's really important for us all to understand is not to assume that lack of check in or connection attendance isn't due to lack of parent concern. Parents are very concerned PK, the Parent Institute for Quality Education did a survey and released the results. It's on their website, but they had a webinar last week and parents are very deeply concerned actually about how this is impacting their children and learning loss for their children.
Erica Peterson:
So I just want to start off with that, as kind of that, but I think with that as a background and basis then we really need to seek to understand, and really through additional means of communication, checking with parents, we've talked a little about the digital divide. I've heard it mentioned, but we should probably address that because it's real. Scott, you talked about it, it's everywhere. And it's frankly, in our faces right now. And so to me, do you mind putting up slide three for me. I think there's three things for sure that are part of where we start. And so if you could share that.
Erica Peterson:
We talk about attendance, but again, I think it goes without saying to take attendance right now. And so redefine it for whatever it looks like at your school around participation and check-ins. But you have to take attendance to know who's connecting. And so if students aren't checking in, hopefully it's through those measures that we've identified that. And then the next piece, then is that connection. And in communicating with parents and for us in the attendance world, we're really talking about interventions.
Erica Peterson:
And so as we communicate not ascribing a motive, what I recommend then is that communications are positive. And not that sort of accusatory that we're communicating effectively. I know a lot of times communications have a lot of legalese sometimes from schools, and code citations and realizing our parents aren't necessarily attorneys really just seeking to understand and coming from that place. With the digital divide, which has been interesting to me. I read an article last month, that at that point in time, Los Angeles Unified School District was not regularly connecting with 45,000 kids. And part of that was exacerbated by the fact that parents don't have internet or maybe parents are working from home, there's one computer in the house and so that child can't get online and connect.
Erica Peterson:
And so we really have to also have to look at alternative modalities to communicate. So I know that people are using autodialers, if they have them in their schools, and that's good in making calls and that's good. And sending emails, and that's good, keep doing it. But also looking at male based communications is really critical at this time. Because what we have found in the data with the districts that we work with is up to half of the student information systems don't have their emails. And they're either blank because parents haven't entered the email through the parent portal, or they're bad email addresses or hitting spam filters and firewalls and things like that. And so the messages aren't necessarily being reached.
Erica Peterson:
We've got to get creative and use every channel that we can. And so that's something to think about. And other things I think we need to do right now then is to quantify the data, then if we're tracking attendance is to start looking at who are our kids that aren't showing up. I suspect that when we talk about chronic absenteeism, that kids who are chronically absent before school closures are probably some of the kids that may not be connecting now with school closures. And so that empty chair has just gone from the classroom to the living room. But we've got to look at the data. We've got to look at the patterns and trends and see that so these are the things that I think in terms of strategies we have to do right now. Do you want to tag on to that in terms of what else people need to be doing? Scott, I know you're doing some things.
Scott Meyer:
I totally agree. We need this data. I'm very concerned. How many of you if you were lucky enough, had a full week offer spring break. When you come back. I don't know if you're like me, it takes me a day or two or even a week to get back into the swing of things. And we're talking about going five, six months, without any kind of structure.
Scott Meyer:
We're going to see this and it's going to come hard, we better be prepared, we need to be prepared. This is something that we need to be preparing for right now. But we're only as good as the data we have. So one of the areas that I mentioned earlier is splitting it up into the different tiers. I sound like a broken record, but that connection to the school of a student feels connected. And I know there's always outliers, but the more they feel connected, even if it's a particular class at the secondary level, they're going to do better in that class or they might attend that class. But the weekly messages from principals in from a teacher check-in that's non academic has been very powerful feedback we've received from our climate coaches at each school when we met, they're doing virtual spirit weeks, postcard homes.
Scott Meyer:
From a district standpoint, we're doing our weekly FAQs, our information, it's a fine line between overload. But there's also a fine line when we don't communicate enough. So Jason can you pull up the wellness resource page?
Erica Peterson:
Yeah, the webpage?
Scott Meyer:
Yeah, this is something we've created and it actually if you get into the weeds, there's a lot information but we're really, I like that Erica really highlighted some of the root causes that we're seeing. That's what your stakeholder teams should be really identifying and then using data to move forward. Mental health. Whether it's qualitative or quantitative data, we know it's having a huge impact, our family resources. Some families have concerns other than just education. We have our community resources, our SEL resources,
Scott Meyer:
We've created an area where you can actually fill out a mental health referral form, and we'll get back to you within 24 hours. So a lot of this is probably not being seen, but we need to have that resource for a solid tier one. And then tier two, we have a team, myself and a principal we go out, or assistant principal we do tap in chats, non punitive, where we'll go for our students who have not checked in at all.
Scott Meyer:
And we simply just are there to offer support. We leave a little doorbell hanger, say, "Hey, we miss you. What can we do to help?" We've also through a A2A attendance, attention to attendance. And we've sent support letters home, these are not, "Hey, you haven't been checking in." And Jason could pull that letter up too. But it's simply these are-
Jason Johnson:
Is that one in the slide deck?
Scott Meyer:
Yeah, that's in the slide deck. And the reason I think it's twofold one, it offers a variety of areas of support from technology to SEL to just what can we do to help. But it also holds accountability for our school sites to create a system for participation and attendance. Because as a district personnel, that's my job to make sure that every one of our schools are using common ways to collect attendance and participation. And so we have this data that we can utilize this. Summer we can have a plan rolling out.
Scott Meyer:
And then tier three, we actually have attendance behavior intervention teams, that our behavior specialists are charged with, and they are working in building connections with families. They're providing that technical assistance. They're really the liaison between the class teacher and the family. And they're working with about 30 students right now and their families. But I can't emphasize where Erica said, "We're only as good as the data that we have and we need to have a consistent way to collect this data for participation." And on slide two I've learned less is more sometimes right now when you're asking teachers, but we've created a very simple, yet effective way for us to look just through good old school Google Docs, Google Sheets and to find out about checking in and it can't just all be whether they're using their schoology.
Scott Meyer:
But the weekly check-ins and that we're actually having our teachers keep track weekly. We're asking them to reach out at least one staff contact. Again, this is something that from the district level we need to be in charge of, because if we don't have this information, we're going to struggle.
Jason Johnson:
Thank you so much. I want to go to Ashley now because I think Ashley, one of your superpowers is connecting and engaging kids. And I'd love to hear what you're doing right now for those kids that aren't checking in, and then Christian, maybe be formulating some thoughts on what you… I'm curious your opinion on what you think SEL looks like right now kind of in that distance learning model and how that overlaps with attendance and resilience.
Ashley Wright:
Well, I know I was watching some of the comments too. So I was listening to y'all. And one of the biggest hiccups is for some of our teachers not being able to use, not their personal phones to call students. And just that anxiety of just, "Well, how do I still… How am I still able to contact?" So we looked into several things, whether it's Zoom, whether it's Google Voice, whether some of them say I'll just dial private. We continue to reach out and document accordingly. I know that TEA has put out some new crisis codes that we're about to embark on.
Ashley Wright:
And so with the data, depending on like I said, every classroom is different. Every campus is different and my campus is different from several others. We continue to meet weekly and talk about our students. One of the things I pride my principal on is that we still have our weekly team meetings and on the top of the agenda on the student section, if there's some students that may need a little help and may need a little bit more support or even if something emotionally is going on in that family, we make that known and do our best in order to help. And so there's just lots of different platforms if you can also show, Jason, our district overall has the Parent resource website that we utilize, which I love. because it not only hits academically, which is important, which Erica spoke about, but of course, that socio emotional piece.
Ashley Wright:
And so the biggest thing is with our parents is I'm not a teacher. And I don't know how and so our district, our leaders and our coaches from central and curriculum and instruction and as well as support services as well as my coordinator Denise Nicola, I can just go down the list. Everybody has been one cohesive unit in order to create this type of digital learning instructional overview. So as you see it has differentiation between every single grade level which is important and then if you scroll down. Let's see. Actually Jason, can you click, go up for a second, and then click on, let's say, kindergarten. I just want to show everyone something really quick that's cool.
Ashley Wright:
So battling during this COVID is like you got to give parents tools, you got to give them something. And you have to be very specific. So we have all our subject areas. But if you look at the lower right, what I love, can you click the socioemotional piece really quick. And I'll just briefly say something about this part. I love how our district has accomplished everything that you can think of that regular academic instruction and then we have certain things and as you go down, it actually gives parents certain activities that they can do for their kids inside their home, which is super important because again, like Christian said, it's all about building relationships and also giving parents the tools on the how to, we've got to get to a point where we can break barriers and help them to understand.
Ashley Wright:
And then also have teachers to feel comfortable, we've got to give teachers tools to use. Because this is completely different. So, that socialemotional piece is really going to be important. So our counseling department and our student support department has been working collaboratively in order to make sure that we're hitting not only the academic side, because we know that, that's important, but we're balancing it with the social emotional piece. And so I think, well, I know going back on what Erica said, it's really critical once you have that data, because you can take that all day, on who's not showing up, I think, what's the biggest impact that people are going to have is what happens now.
Ashley Wright:
And so that's when teachers have to understand, their own threshold, what they're able to handle, and then how can they get help so that they can still reach every single kid in their classroom, when you're thinking about teachers that have 25 to 30 students in their classes and they're all different. And you all need to meet their needs, that's a lot and that's overwhelming. And so like I said, at my campus, everything's a team, everything has to work as a team, there's not teachers in isolation, or administrators in isolation, everybody has to be one cohesive unit. So when the community sees, as one, then we're able to output more together.
Jason Johnson:
Awesome. Thank you. Great insight, great resources. By the way, several people have asked, I'm going to put up a slide at the end that has links to the resources we've mentioned and has contact information. And then we're recording this and the video of this webinar will be available as well. Christian, I want to get your insight a little bit right now on what we can do to help students check in and specifically how we can help bolster resilience and what role SEL has right now in this kind of distance environment that we're in.
Christian Moore:
I see a couple people are asking what SEL is, or that stands for, it's social emotional learning. And I love what you were just saying there, the teachers and the staff need the supports as well. And one thing I have found has been really powerful is Scott, when you're talking about doing the tap in chats, you get something out of that, I'm sure when you've engage with someone, it's healing for you, when you when you do those things or you link a family, to mental health referrals and resources and stuff. So, I like how you guys are engaged in the whole school district to do some of this reach out, some of the district staff to really reach out and do that stuff. And that's so important for the adults as it is. As for the students, I have a team of friends who are principals that are getting together, they built a school party like they stay 20 feet apart.
Christian Moore:
But these principles are getting together and I had a group of kids other day who get together and this assistant superintendent to the principal showed up because they knew kids are meeting in the parking lot. And then they kind of stood in between the kids and kind of did some funny stuff motivated. So all those interactions are so, so important.
Christian Moore:
And I think what's really important is the quickness of this stuff. They talk about a follow up really quick, make it easy. I think it's so important that we make it easy for the students that ask for help right now. What you're saying Scott man, we cannot complicate stuff right now, we got to make it really, really easy that they can get help and then we get back to them quickly.
Christian Moore:
Now, if a kid had a teacher that they say, when I see it come from a child that I haven't heard from in a couple weeks, I will literally stop everything I'm doing and get back to them within seconds because it's a kid I haven't heard from for a long time. I think that's really important. Man, I got 100 thoughts. So going through my head around SEL right now. And why Trump… Kind of emphasize three things. We've already talked about these. First number one x factor is that relationship. I don't want to hum that too long. But I do want to emphasize it's so important. A lot of kids say, I've been asking kids lately, "Why do you engage and care about this class over another class, and they'll usually say the same thing to me." They'll say, "Well, this teacher shared something kind of personal and vulnerable," and you got to do it appropriately. But that teacher will just express, "I'm feeling sad, or I miss you."
Christian Moore:
And so the teacher giving that feedback on where they are emotionally, really motivates those kids and makes those kids feel like, "Man, we're all in the same storm together." And that's a real important social emotional thing. The other thing is, teachers just giving kids permission to express fear, anxiety, that's normal right now. We have to do as much normalization as possible around those emotions positive and negative emotions our first R of course that relationship. The second R is relevancy.
Christian Moore:
And more than ever, a lot of these kids who see their parents hurting tremendously, they want to know the why, why would I engage in school right now or my mom and dad didn't know how they're going to pay the bills, or is the first time my parents have been out of work? And that relevancy right now is so important, where we help them really answer that why. Have students create their own media, around topics and things that help them build that why, I'll come back to that, but I'm trying to emphasize there's increased personalized learning as much as we possibly can right now. I think one of the things that made friends with Erin Gruwell from Freedom Writers.
Christian Moore:
And what she did was so powerful as she found the students interest, and then really engaged them in their interest. And I think right now that's more important than ever, and so having lessons around what they're dealing with and having them spend the first five minutes of class, you can just put a question up that talks about something interesting, like their biggest stress this week.
Christian Moore:
The funniest thing they did over the weekend, so even when they're just walking into class, you have like a question that they're answering while they're just not walking in. But they're going online as they're coming online, they're able to answer some of these questions.
Christian Moore:
And now I want to emphasize, what's the… This one is, is a really, really powerful one that I've seen a couple teachers do to really increase engagement amongst the students. So the teachers, we know this generation right now are spending more time with media than any other generation by far and this Gen Z. And what a lot of teachers are doing is they're having the students give the subject matter and the teachers, all the students have a general understanding of the subject matter and this is a way for the students to connect with each other they'll put the students in groups of two or three and then one student will take the notes and make them visual.
Christian Moore:
Some creative way making the notes visual and some cool writing or tons of color or graffiti style or some kind of cool visual representation of the notes and then another student will make a funny song or rhyme about it and create the content with a lot of humor and then another student may do a funny dance or why they're running around the street they're yelling it out in some funny way.
Christian Moore:
And they make like a music video about a YouTube shimmer so you're almost using like, I'm sure there's no adults out there that pay attention to Tik Tok, I have no idea what Tik Tok is nor do I spend another day on it. But that Tik Tok kind of creativity in the classroom is really engaging students, but they're doing it with the content. They're not going outside the content, and then they're doing it around social and emotional learning as they say, we're going to do a funny one on depression on anxiety on fear right now. And just the issues they're dealing with are on change. And so doing that as much as possible. And [crosstalk 00:50:54].
Jason Johnson:
Christian, do you want me to pull up our parent guide to show that?
Christian Moore:
Yeah the parent guide, I want to emphasize real quick before you do that, I want to emphasize is that's why there's like 100 of these I'd like to share but because of time, I just want to emphasize that what you think about why [inaudible 00:51:06]. We have hundreds of engagement tools that we are, I was talking to my team, we're like, what engagement tool do we pick, everything we try to do whether the social emotional skill we're teaching and want the child to visually see it, hear it, and then physically experience it. And we have hundreds of art activities, music activities, tons of examples of news in the here and now. Stories from their own life, stories from other people's lives. Narrative is so important right now, but just using all the different multimedia and online is like the greatest tool.
Christian Moore:
I know Ashley's done some incredible work you can see sort of incredible stuff she's done online, just to share with them to see some of your lessons there Ash. But that multimedia thing is so important in engaging the students right now. And then we have hundreds of activities for parents to do with kids. We have a resilience thing you get online with a family resilient manual to help the families and the kids connect in doing tons of resilient activities. There you go you just hit the parent guide there. And you can see there's an incredible amount of activities there for the families to do and teachers are even taking some of these skills and doing some of them in the classroom as well. And then we have our Y track curriculum that is full of hundreds of engagement activities.
Jason Johnson:
And we've been seeing a lot of teachers and counselors actually hosting virtual parent nights. And they've used this parent guide, it's free for anyone to use, we want to get it in as many hands as possible. But it's a practical guide that families can use to try to reinforce some of these social emotional skills and resilience skills, so that we can try to start bolstering support from within the home to support the same thing that we're trying to do as educators and institutions. And hopefully create a resource that can help out with that. So yeah, you can access that by going to whytry.org scrolling down to our parent guide, or go to resilienceguide.org. Do you have anything else Christian?
Christian Moore:
Yeah, I was going to say two of the teachers, while the motivation right now I just got several texts this morning about this that we have… You can listen to our podcast online or go to, it's called a Resilience Breakthrough podcast and a lot of teachers are saying that's been something that's motivating. Had an impact on, but we're going to be talking a lot about different topics on there. So please check out the Resilience Breakthrough podcast and anything we can do I mean this team here and and this is what we've done for the last 20 years, we want to make sure that kids have the tools, the teachers have the tools to engage kids and teaching social and emotional learning, and it's something that's as easy to do, as relevant and connects with them.
Christian Moore:
But I think it's so important that we do those assessments around really checking in and asking kids, "How are you doing," especially in those three main environment, homeschool peers, and you want to get into the meat of it, but just they can generally express what they're dealing with. And then we're able to check in and see how a lot of these kids and families are doing and I know parents, a lot of these kids, when they learn these skills, they'll go share them with their family, they'll share them with their parents. I had a child in Baltimore not too long ago, who literally his dad was rock bottom and he sat down with his dad and he showed his dad how to take his negative emotions.
Christian Moore:
And his dad had applied for like three jobs the day before and then the kids showed the father what to do with those negative emotions, the anger, the frustration, said, "Dad, you got to use this pain." And the father wouldn't apply for like 12 jobs the next day and one of the jobs panned as a long kind of crazy story I don't want to go. But these kids is very empowering to these children, when they know what to do with their negative emotions. And I tell kids that trip, a lot of adults don't know what to do with their negative emotion. So we teach you this skill. We want you to pass it on. You got to be patient with people that they don't know what to do with the suffering but what makes us human is the fact that we do have suffering, that we do make mistakes, we mess up. That's what's special about being human, is that we act with depression, we react to things with anxiety, to feel those feelings as normal as breathing.
Christian Moore:
But the secret is we got to take those feelings and use them as a reason to show up to school, to turn in your homework, to not give up, to not shut down. And to know and that's why those four sources of resilience are so, so important that all children have access. Years ago, I looked at thousands of kids that were dealing with high trauma. What was enabling them to bounce back is they had the ability, we call flipping the switch, where you say to yourself, how do I use the suffering? How do I use this pain as a fuel source, and then the ability to tap into both positive, negative emotions, there's no law in the universe that says you cannot take change, or on crisis or negative emotions and create a productive outcome with it.
Christian Moore:
And then when you understand that, it's one thing to tell someone that. We better make sure they have the tools to do that. And that's really what we're trying to do and why try it. I know that's what Scott and Ashley and Erica over in this panel has devoted their lives to. So you guys are all my heroes and every educator out there, man, there's no easy answers to this. But we want to make sure you have the tools and the tools are out there. And we got to make sure everybody has access to the tools.
Jason Johnson:
Thank you. Awesome.
Erica Peterson:
Jason, I'm wondering if it might be helpful to share some of the tips that we've put together for effective communication for everybody in terms of where to start. We know we want to get some of these tools, the SEL tools to parents. So for practitioners, for teachers, for job offer and attendance, our area of support is really around communication and how we communicate. So that last slide that I had was just some strategies and tips. As you go, we are tracking and we're looking at the data, and we need to connect with kids. And we know we're having trouble connecting with kids. So as we're communicating here, some things that I think to keep in mind that I want to share with you is we talk about the digital divide. Male based communications are highly effective in changing behavior. Believe it or not, there is an actual Harvard study that showed a series of male based communications could reduce absenteeism by 15%.
Erica Peterson:
So the things to think about then when you're communicating. And everybody's already said some of this about keeping things simple and clear, is really important. And I love where you had talked Christian before, in a previous conversation we had about thinking about those key three or four things that you need to communicate. So keeping messages to people short is really important in this time, because we're being so overwhelmed, just our emotions are and we can experience that. And so that supportive versus punitive tone, I think is really important to keep, it's how we talk, how we communicate. Scott in those distance learning letters that we're supporting you guys with. It's talking about we've missed you, is how we start that communication that we're sending out to your families that aren't checking in so that positive and kind of aspirational and tapping into what parents want, which right now is their current concern for kids that you share in that.
Erica Peterson:
And being called culturally sensitive is also important. So as you're communicating with parents, recognizing that and also if you're able to translate in native languages whenever possible, we can provide supports that people need that, but also some of the things that they think about is age appropriateness. I saw a question come up from the panel about, what about secondary and Christian you said it great, Tik Tok, that's what high school kids are. That's the Snapchat… So age appropriate communications, and based on the level, giving parents tips, we do a campaign that we call Everyday Learning, and it's talking about things that parents are already doing everyday in the home, and turning those into learning experiences for the child.
Erica Peterson:
And so those are some things to look at then, maybe helping children measure as you're making a recipe and things like that as math skills. And so really looking at your messaging and making sure it's age level appropriate. And if there's a concept around effective frequency and it's a term used in communications and marketing, where they talk about how often somebody has to hear something in order to realize they've never received it.
Erica Peterson:
And sometimes when we think about in the traditional environment, when we give all the school roles, it's like one and done. We can't do that right now. With how everything's coming in and hitting everybody. Effective frequency is really important that we tell people what you told them, then you told them what you said and then you tell them again, is really the key and there's that sort of rule of seven that is used sometimes in marketing but you've got to keep repeatedly asking parents to check in and students to check in, you can't just say I made that call one time and and so I would encourage you to really look at how often you're communicating, early often and with rigor is really important.
Erica Peterson:
And then we talked about this but all modalities, the digital divide is real. So mail-based communications are important. Text, email, social media websites. All of those things to connect, it's really about whatever we can do to use them. Use every modality at your disposal. And don't forget everybody, so include all stakeholders and all parts of your community. So share that with your community, even if children… Share with your local agencies and partners, what the challenges are, they may have connections. That's what I loved about the partnership that we had when coming together with why train everybody on the panel today.
Erica Peterson:
We're sharing resources. And so not just with our parents or teachers and within our, but also our community at large. Let everybody know what we're facing and enlist partners [inaudible 01:01:17] and how they can support you, you both should be surprised [crosstalk 01:01:20].
Christian Moore:
You check to that private sector, big time. So I don't mean to cut you off, but the private sector is looking for ways to give back and if there's any time to ask the private sector in this country, they've been highly blessed. We need to ask them for resources, computer's, resources for these children, and if you're advocating for children, there's no advocacy too hard for a child, ask them for resources for these kids who support. Please, please ask them.
Jason Johnson:
Did you have anything else you wanted to add Erica?
Erica Peterson:
No, I want to thank the audience. And I've seen the chat going and I've seen the crosstalk in the chat and that's exactly what we're talking about in terms of sharing, collaborating and communicating, we support districts and doing this work. But I think hearing these practitioner voices and what you're doing is really important too. So I just want to thank everybody too that is sharing what they're doing on the channel.
Jason Johnson:
We're coming up… We're at an hour and this is usually about the time we wrap up so what I think we'd like to do, I will share with you Erica, I had a lightbulb moment. The school psych in me when you're talking about effective frequency and how well that lines up with the idea of PBS and I realize like we need to make sure as we're reaching out and connecting, and one of the things we're communicating to the kids that we're so worried about is that we care about them, we have to have effective frequency around that message as well. Like if it's seven times to get a message across, and we need to be communicating our level of care at that effective frequency level as well. So that was awesome. I'm glad you brought that up.
Jason Johnson:
I think what I'd like to do to wrap it up is just kind of go down the list and ask you if you have any parting thoughts of kind of final message that you want to share to teachers, anything you want to say to the teachers and the counselors and the therapists that are on here? We've gotten really great feedback but what's your parting words for them today as we kind of finish out this school year and prepare for a little bit the unknown of the upcoming year as well.
Erica Peterson:
And I'll say my parting words for educators just because I've been there as a teacher, I just want to tell educators and as well as new teachers, as well as principals, whomever's on the chat that just don't give up. I know it's hard. Christian spoke about the resilience piece. And don't forget that you are resilient. And so parents are looking to us for support. And this is all about changing your whole mindset. I know, we've gotten comfortable into how we do things throughout the school year and how school should be.
Erica Peterson:
So be open, be available, and just let loose some of the things that we have probably tried to hold on to like, I just don't want to do technology. But just relax and accept that and understand what your threshold is. And so for some of those that may be just Ashley, it's easier said than done. And I'm not comfortable. Ask for help. I love how Erica said that she saw the cross talk and asked for help. And build collaborative teams within your campus.
Erica Peterson:
And then my last thing I'll say, is that if there's any officials on the call, or you know, administrators on the call, we have to arm our teachers with the words to say to our parents in a way that they can understand, in a way that they know that we care. So one of the things I'm always telling my teachers when they're speaking to parents, and they're overwhelmed, and they're frustrated, and they're just mad, maybe just ask how can I help and allow them to express that and do things 10 times over in order to help them and so I just leave with that. Just don't give up, stay in the fight, be sensitive and understanding and just be willing to do whatever it takes and don't forget your why. Don't forget your why.
Jason Johnson:
Love it. Thank you. Scott.
Scott Meyer:
Yeah, I would just like to emphasize we are entering all of us with some budget concerns, to say the least. I'd ask you to advocate for your mental health specialist, your counselors, advocate for continuing implementing SEL district wide if that's not happening. Our classrooms are the safest best spots to discuss resiliency. So I know WhyTry's a great organization. I'd really start recommending planning for the beginning of next year. Because I think the more we plan and invest now, the better off we're going to be. I just want to thank… I've been reading the comments and I feel like I've gotten more than I've probably brought. I've written down two pages of notes. So thank you all for out there that are boots on the ground and keep fighting the good fight.
Jason Johnson:
Awesome. Thank you, Erica.
Erica Peterson:
I think everything that everybody else has said I echo, we are here for you. We're here to support you and thank you for what you're doing. Teachers, you're taking the brunt of it, I know. And so just keep talking and sharing and telling us what your needs are. Because we're listening, and we are here to support you and want to do whatever we can to help you.
Jason Johnson:
Love it. Thank you, Christian.
Christian Moore:
I just want to encourage everybody. I've seen different people pop up, the school nurses, the school social workers, mental health workers, school counselors. They're all trained in crisis work. So seriously, teachers turn to your mental health workers there in the schools and ask them for help. And I think to ask for help right now is more important than anytime because there's a lot of new stuff we've never experienced, and I'm experiencing things right now I've never experienced in my life and I've been 7 million miles around this planet. I'm in LCSW, and I'm experiencing emotions and different things I've never experienced. And so this is new to so many of us. And nothing is really important as we give ourselves, my last chapter in the book, the Resilience Breakthrough is self grace.
Christian Moore:
If we can't forgive ourselves when we mess up or make a mistake, we have no desire to bounce back, we have no desire to be resilient. So just be very forgiving of yourself. And if you have a bad day or you don't feel motivated one day, it's okay. You're human. And all we can do, resilience is not a destination, resilience takes place in the striving, all any of us can do is do the best we can with the reality of our situation, who our boss is, our physical health, our emotional health, how much food we have or don't have in the house. That's why I love resilience, it's because it's doing the best that you can do, it's grinding, is pushing through, and the reality of where you're standing. That's all any of us can do and because of that the human condition again is to mess up, to make mistakes. We have to give ourselves grace first. We have to give ourselves when we fall short, we mess up as humans, as normal as breathing.
Christian Moore:
It's actually what makes you special is that you're human. If you were perfect all the time, and you're on top of everything, you wouldn't be human. And so you'd be a robot, you'd be a machine, embrace humanity. It's okay to not be perfect. The other day I lost with my kids or I'm feeling anxiety like how am I going to do all these different things, I'm a human being I've never been in this situation before, none of us have been in the situation. And so we have to show that kindness to ourselves and others and beat out with unconditional love and what's so important is be unconditional again with ourselves and really fight condition. I wanted things that I hope that comes on the back end of COVID, in this world for a year, since the beginning of May we put so much emphasis on conditional love. I'll love you if dot, dot, dot. I'll love you. I'll be there for you under these circumstances.
Christian Moore:
Now we're all in different boats, but we're all in the same storm right now. And so we've got to be unconditional. We have to lead out with unconditional love and stop to conditional that if you see things the way I see, you live the way I lived in and I'm going to be here for you, we've got to stop that, we have got to come together as one. We're all part of the human condition, the human family, we're all dealing with the same pains, everybody, we're much more similar than different. And we have to stand next to each other right now during this time. You can see I haven't spoken in a long time. I have an audience. I try to retain myself here [crosstalk 01:10:15] and I'm fired up.
Jason Johnson:
Thank you.
Ashley Wright:
It's okay Christian I'm over here excited too.
Jason Johnson:
It's a great place to conclude. Erica, thanks so much for bringing your passion for attendance. This is going to be a really, really critical topic that I hope we continue throughout the summer and this is going to be vital and we've got some great resources. I'm going to put the resource's slide up, you've got contact information for us, you have links to our resources. We're going to be emailing this out. But Lastly, if everybody could just give a big virtual round of applause to our panelists, this…